Challenges Facing the Korean Economy
Challenges Facing the Korean Economy
In order to transform itself into one of the world's leading economies, Korea needs to manage macroeconomy in a sound manner, stabilize the livelihood of citizens and prepare for future risks.

First, it is necessary to implement a flexible macroeconomic policy to absorb overseas shocks and maintain price stability, while sustaining long-term economic recovery through the growth of the private sector.

Financial reform is a very important task Korea must accomplish, and the reform covers households, businesses, and financial institutions. Household debt needs to be maintained at a sound level, while corporations no longer sustaining on their own should be liquidated through corporate restructuring. Financial institutions must improve their soundness to prepare for possible insolvency of households and corporations. The government will closely monitor the financial market to detect sudden capital movements, which may disturb the economy, and seek measures to improve the foreign exchange sector.
As the living standards of the working classes, although improving, has yet to reach a satisfactory level, the government will strengthen efforts for the fruits of the economic recovery to trickle down to lower income classes. The country will lay a firmer ground for shared growth by boosting employment in the private sector, providing education and job training to vulnerable groups, and helping small and medium-sized enterprises (SMEs) raise competitiveness, while going on with efforts to support working people by reducing their cost of living and to protect vulnerable groups.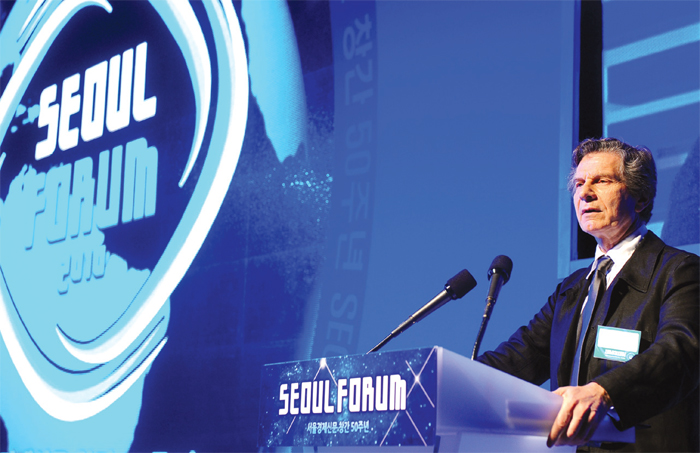 Facing a low birth and ageing society as well as declining growth potential, which will lead to a drop in economic growth, Korea needs to develop future growth engines and enhance productivity through restructuring. To help achieve this, the government will pursue lowering market entry barriers in service industries with large development and employment potential as soon as possible, while improving human resources development systems and increasing labor market flexibility so that human resources can be best used. The country needs to expand aid for green R&D to facilitate development of future growth engines in eco-friendly green industries, along with improving industrial support systems including financial support and tax incentives. Increasing productivity through market opening such as FTAs is also essential.

Furthermore, Korea needs to be prepared for future risks, such as an ageing society and climate change. The country will continue to do its best to improve fiscal soundness based on a long-term fiscal outlook so that it can appropriately deal with the ageing of society and changes in inter-Korean relations. In addition, Korea needs to consider changes in demand accompanied by demographic changes, and adjust related systems such as those of education, medical care and housing. On the other hand, to successfully deal with climate change, it will have to actively pursue energy-saving, while developing new renewable energy sources.
Department Global Communication and Contents Division , Contact Us