Leading Industries
Science and Technology
To reinvigorate the development of advanced science and technology, the government established the Korea Institute of Science and Technology (KIST) and the Ministry of Science and Technology (MOST) in 1966 and 1967, respectively. Based on the belief that the country's future lies in the cultivation of human resources and the promotion of science and technology, the government launched the Ministry of Education, Science and Technology (MEST) on February 29, 2008.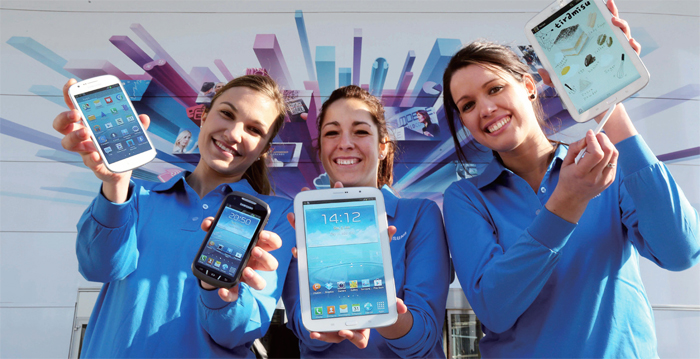 The new government inaugurated in 2013 adopted the term creative economy, which refers to the creation of a new industry by integrating diverse science-related sectors with existing industrial sectors. The new government launched the Ministry of Science, ICT and Future Planning, which is in charge of affairs related to R&D and information/communication technology (ICT) in March 2013, to promote concentrated investment in, and the development of, science and technology. The newly launched ministry aims to integrate science and technology in general and ICT; to establish, coordinate, and evaluate policies related to science and technology; and to conduct R&D in science and technology, and promote the relevant activities, including the training of talented people.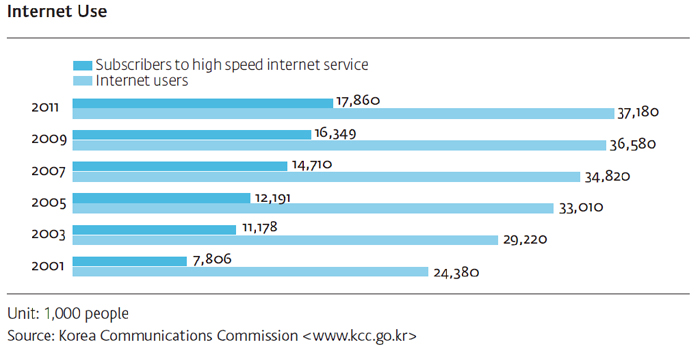 The National Science & Technology Commission (NSTC) was launched in April of 2011, and is in charge of establishing the National Science & Technology Basic Plan and coordinating and connecting trans-governmental science & technology policies based upon the plan.

Initially, South Korea's national science and technology policies focused mainly on the introduction, absorption, and application of foreign technologies. In the 1980s, however, emphasis shifted to the planning and conducting of national R&D projects to raise the level of scientific and technological skills. This included programs to increase both public and private sector R&D investment and to nurture highly skilled R&D manpower.

Since the early 1990s, the government has been concentrating on three areas: fostering research in the basic sciences, securing an efficient distribution and use of R&D resources, and expanding international cooperation. These efforts are intended to increase Korea's technological competitiveness.

In 2010, Korea's total R&D investment reached US$37.9 billion, which accounted for 3.74% of GDP.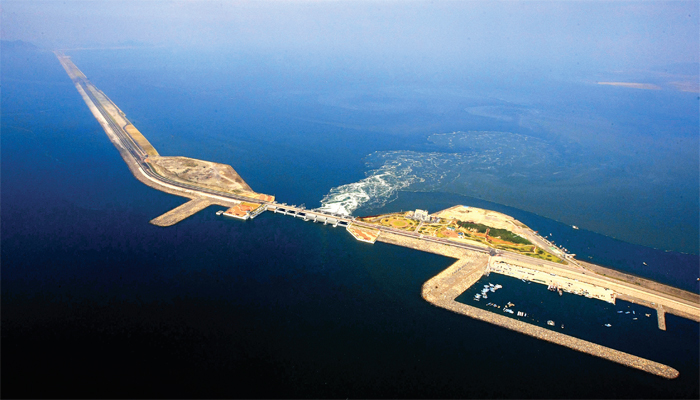 South Korea will continue to strengthen its involvement in global issues such as the preservation of the environment and a stable supply of food, energy, and health care.
Information and Communications
South Korea is a leader in the area of information and communications technology. This is demonstrated by its vast ICT-related production and exports, world-class technology, and the wide use of Internet and mobile communication devices in the country. ICT industry-related products, such as computer chips and mobile phones, account for over 33% of Korea's total exports. As for communications services, nearly every Korean owns at least one mobile phone. Moreover, almost every household has a broadband connection. All sectors of industry from the food-service industry to public transportation are heavily dependent on computers and ICT.

Today, Korean semiconductors, mobile handsets, TFT-LCDs and other items have become the most coveted in the global market because of their high quality.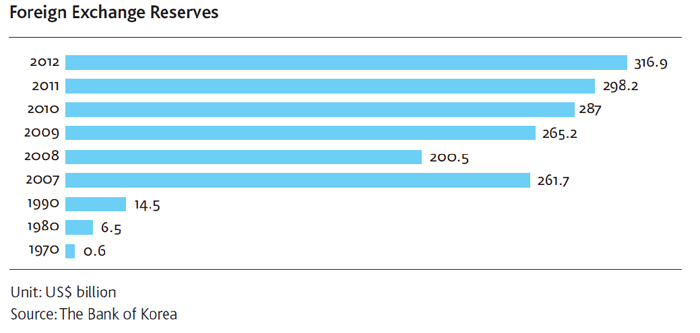 When looking at ICT-related statistics and changes that occurred in Korean society between 2001 and 2010, the number of broadband Internet subscribers increased from 7.81 million to 17.22 million, while the number of Internet users also increased from 24.38 million to 37.01 million. The e-commerce turnovers also showed growth between 2001 and 2010, from 108.9 trillion won (US$84.4 billion dollars) to 746.3 trillion (US$645.5 billion dollars).
Department Global Communication and Contents Division , Contact Us