2011 Daegu IAAF World Championships in Athletics
2011 Daegu IAAF World Championships in Athletics
The International Association of Athletics Federations (IAAF) on March 27, 2007, selected the Korean city Daegu as host of the 2011 World Championships. Daegu became the third Asian city to host the biennial championships after Japan's Tokyo in 1991 and Osaka in 2007.

· Duration: August 27-September 4, 2011 (nine days)
· Scale: Approx. 6,000 participants from 212 countries and regions - Athletes 2,000; Officials 1,500; Media 2,500
· Program: 47 disciplines (24 male and 23 female)
· Venue: Daegu Stadium
· Website: http://www.daegu2011.org/
What's New
more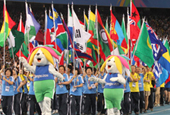 Sep 05, 2011
The 2011 IAAF World Championships in Athletics came to a close on September 4 after nine days of athletic competitions.Jamaica set a world record of 37.04 seconds in the ...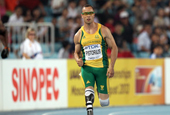 Aug 31, 2011
Daegu is bustling with sports stars and sports fans from around the world, as world-leading athletes gather in the city for the 2011 IAAF World Championships in Athletics...