K-Classics
Aug 20, 2012
Western music was first heard in Korea with the introduction of a Christian hymnal in 1893, and began to be taught at schools in 1904. Changga, a new type of song sung to Western melodies, flourished across the country. As the nation experienced tumultuous changes with its forced opening to the West and the prolonged Japanese colonial rule, changga was sung to enhance love for the nation, a desire for independence and a new cultural form. In 1919, Hong Nanpa composed "Bongseonhwa (Touch Me Not)" in the form of changga.
After national liberation in 1945, Korea's first Western-style orchestra was inaugurated as the Korea Symphony Orchestra Society. The first generation of Korean classical musicians, the ones who studied music while taking refuge in Busan during the Korean War in the 1950s, grew up to establish music colleges all over the country.
Among the most notable performers are the Chung Trio: conductor-pianist Chung Myung-whun, cellist Chung Myung-wha and violinist Chung Kyung-wha, along with pianist Paik Kun-woo, and many others.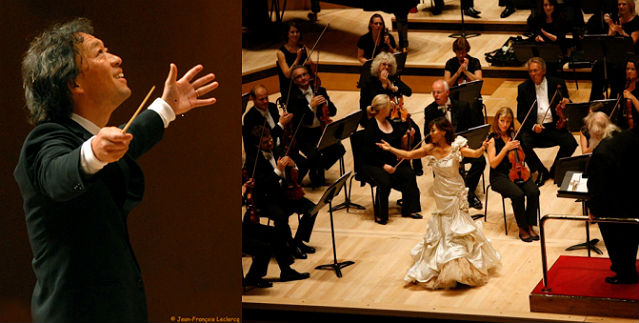 (left) Conductor-pianist Chung Myung-whun; (right) soprano Sumi Jo (Photo courtesy of Seoul Arts Center and KCCUK)
Among singers, sopranos Jo Su-mi, Shin Young-ok and Hong Hei-kyung, dubbed the Three Opera Divas, have all established an impressive presence in the international music community. The troika has performed leading roles in productions at New York's Metropolitan Opera and other famed stages in addition to recording for world-famous music companies.
Korean classical music has grown tremendously over a very short period, with nearly 50 full orchestras in Seoul and the provinces. An increasing number of Korean musicians are performing outside Korea these days, winning acclaim from concert audiences and awards at prestigious international competitions.

The so-called first generation classical music artists, who went overseas in droves in the 1970s and '80s to hone their craft, were not neglecting the importance of educating the younger students. The students they taught upon their return are now venturing onto the world's stages with skills they learned and developed at home in Korea, representing the second generation of Korean classical music.
As of today, Korea's young classical musicians continue to mesmerize the world with their growing artistic eminence, frequently spotted at numerous internationally acclaimed contests held across the globe. A small country in the Far East -- once seen as an unexplored land in the international classical music community, merely a few decades ago -- continues to collect upper rank laureates at international contests like the Tchaikovsky Competition and the Maria Callas Grand Prix. The worldwide Western classical music scene, traditionally dominated by European, Russian, and Japanese musicians, is now faced with what the Belgian music documentary journalist Thierry Loreau calls the "Korean landslide."
In this regard, the establishment of the state-run Korea National University of Arts (KNUA) has accomplished a great deal in fostering gifted youths, allowing them to receive an early high-quality education.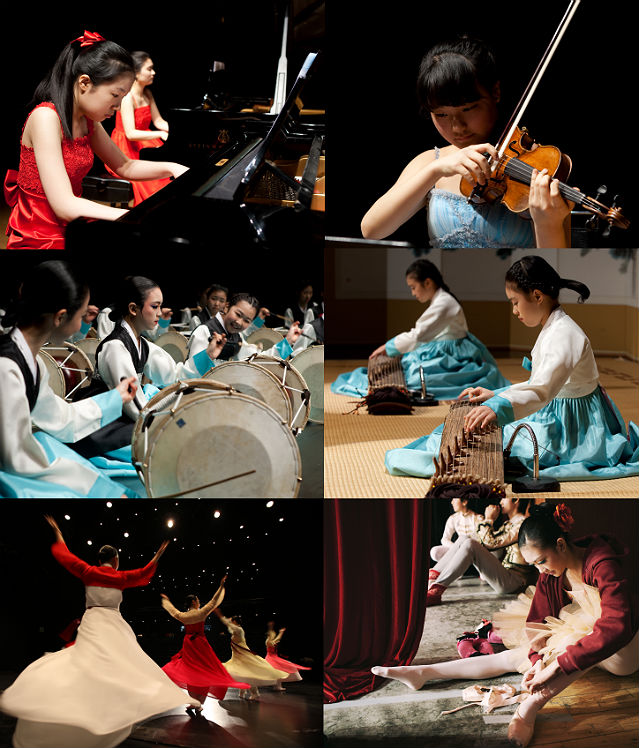 For more information, visit the official website of KNUA at:
http://eng.karts.ac.kr/main/main.do
http://www.korea.net/Government/Current-Affairs/Korean-Wave/view?affairId=259&subId=335&articleId=5274
URL Copy
Department Global Communication and Contents Division , Contact Us