Korean Dramas
Feb 13, 2012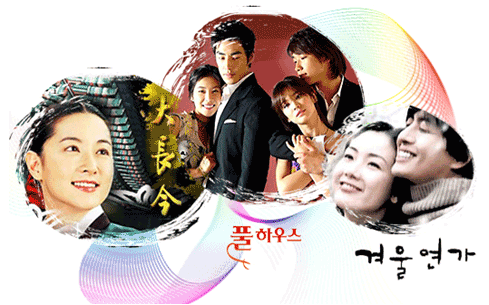 Korean dramas -- (from left) Dae Jang Geum, Full House, and Winter Sonata -- have contributed to rise of the Korean Wave across Asia and beyond.
The Korean wave began with the export of Korean TV dramas such as Autumn Fairy Tale, Winter Sonata, Dae Jang Geum (Jewel in the Palace), Princess Hours and Boys Over Flowers across East and Southeast Asia.


Winter Sonata, which ran on NHK TV in 2003, met an unprecedentedly fervent response from Japanese viewers -- middle-aged women in particular -- leading to the so-called "Yon-sama" Syndrome focusing on the leading actor "Bae Yong-joon," and turning the filming locations such as Namiseom Island and Chuncheon City into popular Korean wave tourism destinations.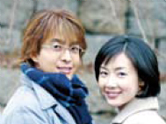 Winter Sonata
(2002, KBS)

Winter Sonata was the second part of the KBS TV drama series Endless Love. Broadcast on Japan's NHK, it helped spark the Hallyu (Korean pop culture) wave that has swept Japan and other parts of Asia.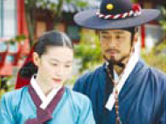 Daejanggeum
(2003, MBC)

Based loosely on a historical figure depicted in the Annals of the Joseon Dynasty, the show focuses on Jang-geum, Korea's first female royal physician.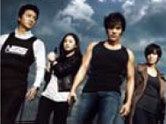 IRIS
(2009, KBS)

IRIS is Korea's first blockbuster espionage action drama which tells the story of agents whose mission is that of preventing a second Korean War
After the popularity of Winter Sonata (first screened in 2002), Korean dramas immediately started to gain airtime on television channels in Asian countries. Korean dramas, which initially led the Korean Wave, have stretched beyond Asia to enthrall audiences in the Middle East, Eastern Europe, and Africa as well as Western Europe and North America.


Another mega-hit, Dae Jang Geum (Jewel in the Palace), provided an opportunity for Korean dramas which had garnered popularity in China, Japan, and Southeast Asia to expand beyond Asia, exporting to some 60 nations. Lee Young-Ae, who starred in this most popular Korean drama, has become an international figure.


Following this trend, a number of Korean actors and actresses made their debut in neighboring countries and gained recognition not only in Asia but also in other continents. The growing success of Korean dramas was soon matched by Korean movies, popular music, food, and language as well.


For more information on Korean dramas, click here.


http://www.korea.net/Government/Current-Affairs/Others/view?affairId=209&subId=289&articleId=2925
URL Copy
Department Global Communication and Contents Division , Contact Us