Korean Movies
Feb 13, 2012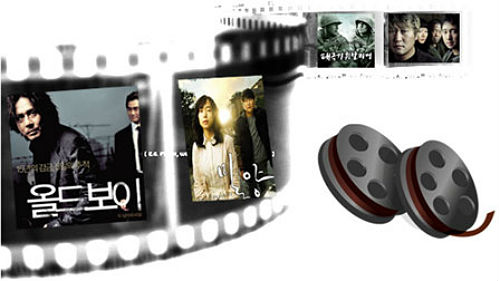 Korean movies are steadily gaining traction internationally.
Today, Korea is one of the few countries where Hollywood productions do not enjoy dominance in the domestic market. Since the turning point of the 1999 film Shiri, which is considered the first Hollywood-style big-budget blockbuster in Korea, the Korean film industry has been turning out box office hits at home and abroad.
The way Korean filmmakers have incorporated Western filmmaking technology and styles into a characteristically Korean originality to create a unique sensitivity and emotional expression has drawn interest from filmmakers, audiences, and critics around the globe. Asian audiences feel sympathy rather than resentment at Korean movies outperforming Hollywood ones in their markets, while Western audience find the unexpected plot twists, humor, and morals in Korean films inspiring.

A new generation of talented Korean filmmakers entered the scene in the late 1990s, taking Korean film to a new level with a contemporary Korean touch and identity as well as historical recreations and reinterpretations. The critically-acclaimed Kim Ki-duk, along with other acknowledged filmmakers such as Lee Chang-dong, Im Kwon-taek and Hong Sangsoo have experimented with new story ideas and techniques to produce cinematography successful both commercially and artistically.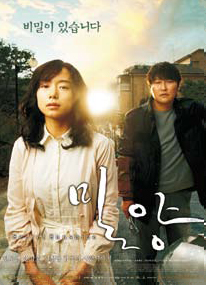 Secret Sunshine
(2007, directed by Lee Chang-dong)

The story centers around a lady that copes with the death of her husband and child. Jeon Do-yeon won the Best Actress Prize in the 2007 Cannes Film Festival.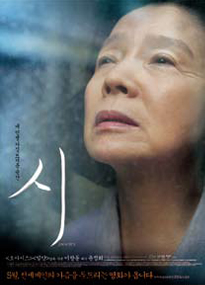 Poetry
(2010, directed by Lee Chang-dong)

The film 'Poetry' tells the story of an old lady named Mi-ja who, saddled with the actions of her grandson as she prepares to enter the final stages of her life, finds solace in writing poems. The film won the Award for Best Screenplay at the 2010 Cannes Film Festival. (Photos courtesy of FineHouse Film)


Korean movies have become frequent guests at the world's major film festivals. Directors, actors, and actresses have been receiving international recognition and awards. More production companies have gone global, joining up with their colleagues in Hollywood for multi-million-dollar film projects.


Following the massive hit of the movie Old Boy by Park Chan-wook, there has been growing interest all around the world in Korean movies. Storylines and stars have been actively sought out by foreign filmmakers, and Hollywood targets more Korean films for remakes, buying the copyrights for Korean hit films including My Sassy Girl, A Tale of Two Sisters, Old Boy, Phone, My Wife Is a Gangster, and The Chaser.


For more information on Korean movies, click here.
For more information on Korean actors and actresses, click here.
http://www.korea.net/Government/Current-Affairs/Others/view?affairId=209&subId=291&articleId=2926
URL Copy
Department Global Communication and Contents Division , Contact Us