Korea in the foreign press
Korea in the foreign press
As Korea continues to distinguish itself internationally as a leader and innovator across various sectors, foreign press coverage has also focused increasing attention on the elements that define Korea today. Looking in-depth at everything from new trends and old traditions to noteworthy events, policies, industries, and more, these reports offer diverse perspectives on the changing face of Korea. For those interested in learning more about Korean culture, politics, business, and society as seen from the outside, the stories compiled here offer unique and relevant insights.
What's New
more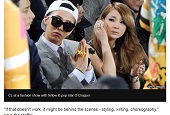 Jun 05, 2015
Korean pop culture and its culture industry have recently been commented on by some foreign media outlets. On June 2, the BBC shed light on a few YG Entertainment celebri...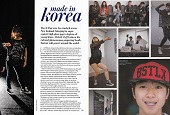 May 28, 2015
Half a day by plane from Korea, New Zealand is an island nation populated by only some four and a half million people. Nonetheless, here, too, Korean pop has been recentl...