Expats' Lounge: tips for foreign residents living in Korea
Expats' Lounge: tips for foreign residents living in Korea
Living in a foreign country can lead to unfamiliar situations and other circumstances that can sometimes be downright confusing. In an effort to help expatriates in Korea, the Expats' Lounge section compiles a selection of Korea.net articles about the essential things that foreign residents may find useful while living in Korea.
As more and more people move to Korea from overseas, the number of foreign residents exceeded the 1.4 million mark in 2012. We invite you to find out the ins and outs of Korean life and get tips on how to make the most out of your time in Korea.
For more information about legal issues pertaining to your stay, or on topics such as immigration, employment, housing, medical care, driver's licenses, insurance, and banking, go to About Korea > Living in Korea on Korea.net or click here:
http://www.korea.net/AboutKorea/Living-in-Korea/Service-Institutions-for-Foreign-Nationals
To download a PDF version of Things Newcomers Need to Know to Live in Korea, an English publication by the Korean Culture and Information Service (KOCIS), go to Resources > Publications > About Korea on Korea.net or click here:
http://www.korea.net/Resources/Publications/About-Korea/view?articleId=2224
What's New
more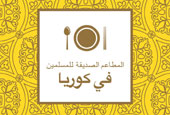 May 12, 2015
'Muslim-friendly Restaurants in Korea' introduces 118 restaurants in Seoul and across Korea in five categories and includes halal certification information, all in Arabic...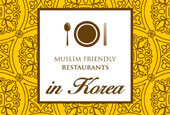 Jan 08, 2015
A food guidebook for Muslim tourists visiting Korea has recently been published. The Korea Tourism Organization (KTO) produced "Muslim Friendly Restaurants in Korea" writ...