Foreign media taken by surprise after sovereign rating upgrades
Sep 11, 2012
Last week's upgrade of Korea's sovereign debt rating by
Fitch Ratings
to AA-, a step higher than Japan and China's, shows a vote of confidence in the country's economy, as reported throughout the foreign media. The successive upgrade by
Moody's Investors Service
and then by Fitch Ratings in a two-week period took many people by surprise.
Numerous reports came through the foreign media that the change is less likely to have much impact on the country's treasury bonds or trigger a fresh surge in capital inflows, as the bonds are already considered "safe" and traded at double-A space.
Moody's raised Korea's rating by one notch from A1 to Aa3 on August 27, on par with that of China and Japan, citing the country's strong fiscal fundamentals and resilience to external shock amid a global economic slowdown. This is the highest rating ever given by the agency to the country.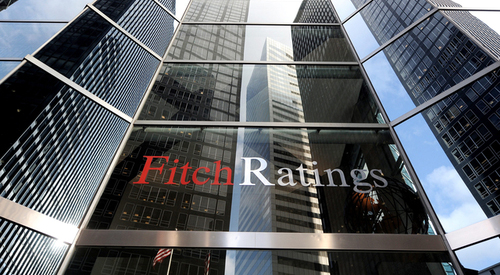 Fitch followed suit by lifting the rating by one notch on September 6 from A+ to AA-, roughly ten months after changing the outlook from "stable" to "positive," one step higher than that of even China, Japan, and Taiwan.
Bloomberg quoted economist Wai Ho Leong at Barclays Plc in Singapore, "It is an important vote of confidence for Korea's safe haven status, which could strengthen the appreciation bias of the Korean won."
Bloomberg also said there is a high likelihood that Standard & Poor's may follow suit.
When Moody's upgraded Korea's rating in August, the Wall Street Journal reported that it is a "welcome surprise" amid the overall poor sentiment in emerging-market Asia.
"The rating upgrade will secure the status of Korean treasury bonds as a favorite destination for investment, the most liquid in the region," Societe Generale analyst Wee-Khoon Chong told the newspaper.
Reuters also reported on August 27 that the ratings upgrade would help boost foreign portfolio investments into the country over the long term, but any additional inflows would be limited for the short run as foreign investors have already boosted their holdings sharply. Net investment in local bonds by foreigners rose by 3.3 trillion won in the first eight months of 2012.
By Limb Jae-un
Korea.net Staff Writer
Department Global Communication and Contents Division, Contact Us