Touring Namsan, the fascinating south mountain of Gyeongju
Sep 23, 2013
Gyeongju
, the ancient capital city of the Silla Kingdom, contains at least seven well-known sacred mountains, all within the National Park areas. However, the most famous of them all is popularly called simply Namsan (South Mountain). It is the most important sacred mountain in this area, covered with stone Buddhist artwork from the 7th and 8th centuries, Korea's first Golden Age.
This has been a favorite hiking destination of mine for three decades, due to its superb combination of natural beauty and cultural heritage relics. With foreign visitors touring Gyeongju, it is one of the favorite destinations. It has too many excellent sites to see in one full day, however, so I recommend that aficionados of traditional Korean arts and spirituality should return to explore it further any time that they can.
It will take a few long visits on different days to see all its best attractions, and there are so many more of the lesser ones. Of course, the best way of visiting it is with a guide who is very familiar with the geography of the mountain; the relics are spread over a wide area and are often hard to find.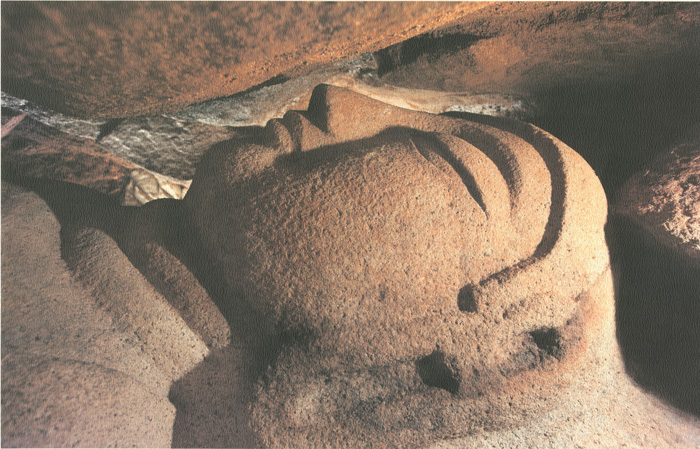 Gyeongju's Namsan is actually two mountains in a complex cluster of craggy peaks, rugged ridges and slopes, and deep valleys. The actual name of the most famous northern area (closest to downtown) is Geumosan (Golden Crow Mountain), 468 meters high, and that has dozens of subsidiary peaks and ridgelines. The southern mountain area (farther from downtown, towards Ulsan City) is generally named Gowisan and sometimes Surisan, 494 meters at its highest peak.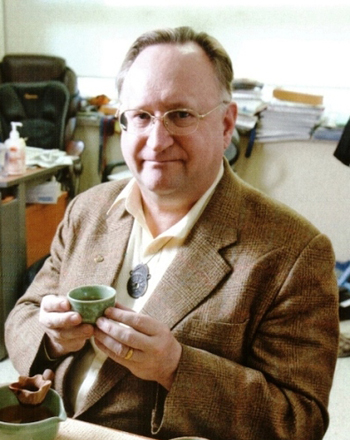 Despite having these individual names, the whole cluster is informally called Namsan due to its geomantic position as the southern guardian peak of the ancient nation's capital, and that name remains the most popularly known. The same is true for the mountains on the south of other historic Northeast Asian capital cities such as Kaesong, Seoul, Buyeo, Gongju, Pyongyang, Chang-an (Xian), Kyoto, and so on; they all have their north, south, east, and west guardian mountains and a "central" hill; this is a requirement of pungsu-jiri (feng-shui, geomancy); this one is differentiated with the formal name Gyeongju Namsan.
It is estimated by the Cultural Heritage Administration and the National Parks Authority to contain hundreds of stone relics from what remains of some 122 ancient temples and shrines, including 53 stone statues or relief carvings, 64 pagodas and 16 stone lanterns, a dozen of which are of very high artistic value on an international scale.
Excavations have also revealed the remains of pre-Buddhist nature and animistic cults of the region. More than a dozen of the sites are functioning residential temples today. Some of the precious stone relics in unsafe situations have been moved to the Gyeongju National Museum.
Still others remain to be discovered. In May 2007, a 1,300-year-old statue of the Buddha was found lying with its face down at Yeoramgok, one of some 40 valleys in Namsan. It was in good condition, even after being buried for over 1,000 years, experts said. Even the nose on the Buddha's face unusually remained intact, the fall of the statue having been checked miraculously with the nose a mere five centimeters away from a rock.
Most of the statues on Namsan have lost their noses, either because of natural weathering or because people long believed that drinking powdered Buddha-nose was a sure way of having a son. Unfortunately, the 5.6–meter-tall statue is estimated to weigh more than 70 tons. It is located high up in a narrow valley, far from any road. It is almost sure that it will continue to lie where it fell so long ago, since it is impossible to bring in the kind of huge crane that would be needed to lift it safely.
The most famous extant sites on Nam-san include Bori-sa (Bodhi or Enlightenment Temple), the Tapgol (Pagoda Valley) rock carvings, Chilbul-am (Seven Buddhas Hermitage), Yongjang-saji (Dragon-guardian Temple-site), Sangseon-am (Upper Immortal Hermitage), the Samneung-gol (Three Tombs Valley) rock carvings, Sambul-sa (Three Buddhas Temple), Na-jeong (Turnip Well, where Silla's first king was born), and Poseok-jeong (Abalone Pavilion, a charming garden where the last ruling king was killed by rebels).
Some of Silla's greatest cultural heroes such as Jajang, Wonhyo, Uisang, and "Goun" Choi Chi-won are known to have stayed at various Namsan sites for key parts of their careers. The great sage Goun was even born on its northern tip, on a site that is now a shrine for him named Sangseo-jang [house where a writing was presented, referring to two lines of verse that Choi was famously said to have sent to Goryeo founder Wang Geon], featuring a royal stele named the "Munchang-hu Choi Chiwon Sangseo-jang Yuheo-bi" [Munchang-hu being a high title meaning Cultural-Beauty Lord, Marquis of Bright Culture, or Lord of Beautiful Writing], all granted by the eighth Goryeo monarch Hyeonjong (r. 1009-1031).
Its combination of natural scenic wonders with such a dense concentration of historic spiritual treasures will long continue to make Gyeongju Namsan a popular destination for international and domestic pilgrims, hikers and tourists. You should visit it the next time that you have a day or two free for exploring. It is always a worthwhile destination.
By David A. Mason
Professor at Gyeongju University
Discover Korea with the RAS

[The Royal Asiatic Society Korea Branch, founded in 1900, is an association of people, Koreans and non-Koreans alike, who wish to deepen their knowledge of Korean life, culture, and history, and share that knowledge with others in English.
http://www.raskb.com/
]
Department Global Communication and Contents Division, Contact Us