Ringing in Museum Week
May 18, 2012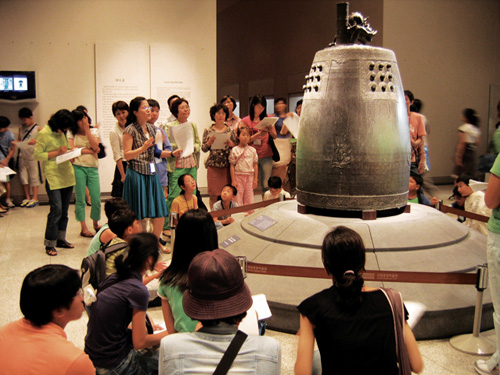 For the next seven days, museums across Korea will be rolling out special events and deals for visitors.
In celebration of International Museum Day, which falls this year on May 18, the National Museum of Korea and the National Museum of Contemporary Art, Korea, in partnership with the Korean Museum Association, have designated the week from May 18 to 27 as Museum Week.
As part of the Museum Week festivities, the National Museum of Korea, together with Korea's eleven regional national museums, will offer discounted admission prices and various cultural programs.
In addition, over 80 public and private museums, university museums, and art galleries across the country will be offering discounted or free admission.
To kick off the event, a free concert will be held at the main auditorium of the National Museum of Korea at 3 p.m. on May 19, with popular classical ensembles Incielo and AURDA performing well-loved classical pieces as well as music from film soundtracks.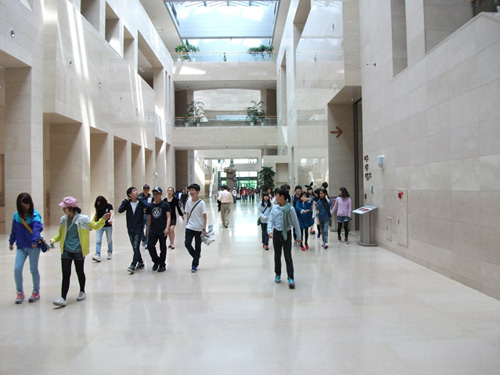 From May 19 to 20, visitors will be invited to upload pictures of their museum visits via Twitter, Facebook, or me2day. Thirty people, ten from each platform, will be selected to receive cultural vouchers worth 20,000 won.
The Korean Museum Association will also be holding events during the week, including an international academic symposium from May 18 to 20 and a bazaar selling museum publications, art books, catalogs, and other cultural products and souvenirs. The bazaar will be held outside the main auditorium of the National Museum of Korea from May 18 to 20.
More information on Museum Week and participating museums can be found at
National Museum of Korea official website
.
By Kwon Jungyun
Korea.net Staff Writer
Department Global Communication and Contents Division, Contact Us