Five Korean Traditional Colors shine in New York
Sep 11, 2012
With the theme "Five Directional Colors," Concept Korea's S/S 2013 show had the designers selecting one of the five traditional elements -- metal, wood, water, fire and earth -- and interpreting the chosen element in their collections. The audiences in New York Fashion Week were absorbed the beauty of the five colors from Korea and loved it.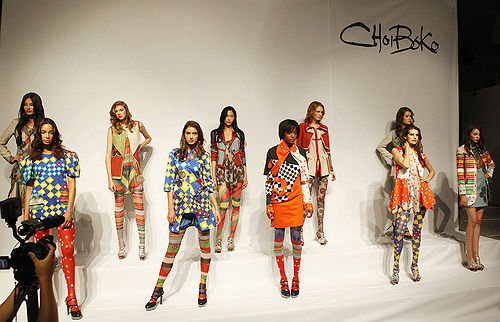 The sixth edition of Concept Korea took place at The Stage, Lincoln Center on September 7 as part of New York Fashion Week, which is held from September 6 to 13 at various venues throughout the city.
The spring/summer 2013 presentation was held under the theme of "Five Korean Traditional Colors" where five designers presented their interpretations of the five colors and their meanings: red symbolizing fire, black for water, blue for trees, white for iron, and yellow for earth. This year's collective features designers Lie Sang Bong, Choiboko, Cres., E Dim., Kye, and Son Jung Wan.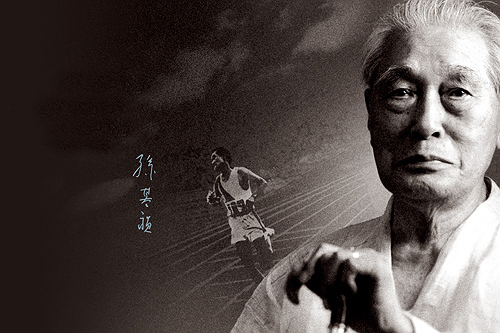 Behind Concept Korea is a powerhouse of fashion's most influential voices, who handpick each of the designers. The voices include Fern Mallis, founder of New York Fashion Week, Simon Collins, Dean of Parsons, and Colleen Sherin, Fashion Director of Saks Fifth Avenue.
Choiboko opened the show with a vibrant splash of colors and patterns, each ensemble a celebration in itself. Cres E. Dim's designer Hongbum Kim showcased his prowess in dressing the modern woman, with an elegant collection of refined tailoring and innovative cuts. KYE by Kathleen Hanhee Kye was one massive fun styling party, while Son Jung Wan's dreamy collection revealed a world of femininity and intricate details.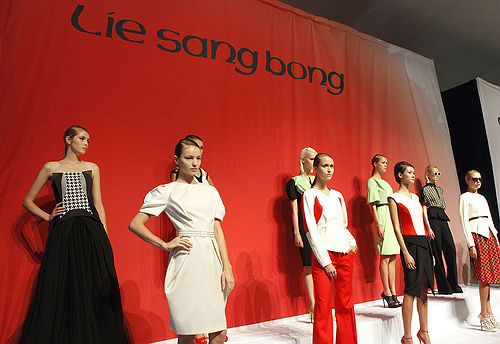 Finally veteran designer Lie Sang Bong showcased his dramatic graphic silhouettes and precise tailoring accented with shouts of vivid red, monographic patterns, and a breeze of spring green. Lie takes inspiration from faded photographs and notes to create a collection titled "Nostalgia," showing for the fourth consecutive season with the Concept Korea Fashion Collective.
At Concept Korea's Spring 2013 presentation last Friday, guests were offered a glimpse into the culture complete with native Korean designers and music from pop stars like Wondergirls and PSY. Also the presentation featured a performance by the world-renowned Martha Graham Dance Company.
Concept Korea, organized by
the Ministry of Culture, Sports and Tourism
runs a long-term project to promote fashion brands where it has been introducing both established and rookie designers to New York since 2010. Breaking into the fashion scene takes years of promotion and networking on top of pure talent.
By An Myungok
Korea.net Staff Writer
Department Global Communication and Contents Division, Contact Us