K-Literature: unique but universal
Oct 05, 2012
The turbulent history of the last century and the rapid road to modernization sculpted the unique characteristics of
modern Korean literature
which is depicted by three distinct themes: 'history and memory', 'family', and 'love'.
These themes are universal in other literary traditions worldwide, but within Korean literature they are the values that reflect the innate sentiments of the Korean people and the phases of society.
KOREA Magazine
will guide you through the sentiments and ideology of
Korean literature
with notable works by Korean writers that represent each theme.
History and memory: what history has forgotten, novels have remembered

As novels redeem the past, they gain the ability to save our present as well as our future. When fiction evokes historical events, however, it does not have to do so in a heavy and sober fashion. In some cases, historical fiction can be a literary detour or a kind of laboratory. While surveying the rather short history of Korean fiction, one discovers the wellknown fact that during chaotic periods in Korean history, many authors began writing historical novels. Although some historical fiction used the past as a medium for opining on the future direction of the present day, other works chose historical eras far removed from the present to avoid conflict with dominant ideologies. Writing history anew had been a way to reveal the fallacies of memory, but now this act has gone further, enabling people to enjoy the inventions of writing itself. While some novels redeem history, some parts of history serve as great fiction.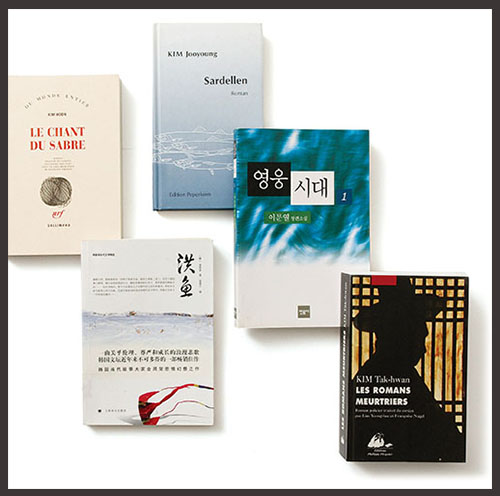 What kinds of historical novels have Koreans read up till now? Yi Mun-yol's
The Heroic Age
(Minumsa, 1984) recounts the contemporary and modern history of Korea, including the
Korean War
, our most gruesome historical tragedy. In those pages, he gave voice to the fallen many. The tragedy of the fratricidal war befell the stateless and was brought about by neither the U.S. nor the Soviet Union, but by the mirage of ideology. In this novel, Dong-young, a strict adherent to socialist realism, sacrifices his widowed mother, wife, and four children to his lofty ideals. But who are the perpetrators, and who are the victims? At the end of the novel, Dongyoung becomes enamored with the idea of death while his wife Jung-in falls into another notion known as religion. They are all just victims of ideology.
Yi Mun-yol's
The Heroic Age
shows that the Korean War was a tragedy that ultimately caused people to cease being human on their own accord. More accurately, human history is one of humans sacrificed to ideology. Throughout all of human history, there has been but one hero: the illusion of ideology itself. In his youth, author Yi Mun-yol considered the Korean War to be the most visible example of humans sacrificed to ideology, and decided to write a novel about this period. While doing so, the author perhaps dreamed about an age when humans, not ideology, would become the real heroes.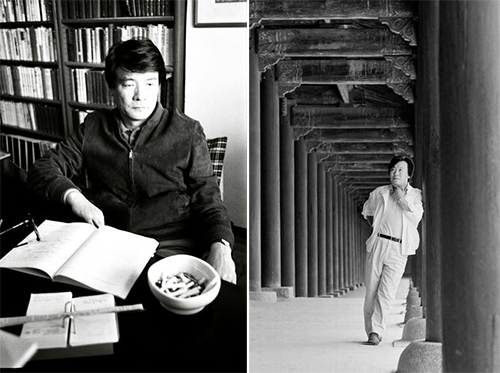 Kim Joo-young's autobiographical novels including
A Skate Fish
(
Munidang
, 1998) and
Anchovy
(Munidang, 2002), are concerned with a boy's recollection of simple individuals far removed from the grand narratives of history. These two novels contain accounts of a wife awaiting her husband's return, and a boy who longs to meet his missing sister and mother. The author himself says he wrote these novels from reflections on his childhood, so calling them personal rather than collective historical fiction is appropriate. How can one reproduce individual, rather than collective, memories?
A Skate Fish
opens with a somewhat dreamy atmosphere of snow falling on a mountain village, focusing on the extremely confined space of a house with just a mother and son. Historical background is irrelevant in this cramped space, where time itself appears to have stopped. The characters in the story wait endlessly for someone to arrive. Kim simplified the temporal and spatial background, characters, and narrative events so he could focus in detail on the individual psychology of longing. The epic narrative known as history inevitably confuses chronological relationships with causal ones, leading to cases in which falsehoods are accepted as truths. At the same time, history makes the mistake of erasing personal, fragmentary, and sensory memories from our collective remembrance. The stories of the humble characters in Kim Joo-young's novels were written to combat such an epic version of history.
What are historical novels? In the novels we've looked at, while historical fiction sheds new light on past events, in the end they illuminate the relationship between remembrance and forgetting, the meaning of human existence, and the role of novels themselves.
By Cho Yeon-jung
Photographs by Lee Jin-ja
Produced in collaboration with the
Korean Culture and Information Service
and
Literature Translation Institute of Korea
*Article from
KOREA
Magazine (October 2012)
Featured Topics
http://www.korea.net/NewsFocus/Culture/view?articleId=102937
URL Copy
Department Global Communication and Contents Division, Contact Us