K-Pop World Festival: a first look
Oct 10, 2012
At the end of this month,
K-pop
fans around the world can tune in to watch the exciting final round of the second annual K-Pop World Festival.
Held for the first time in 2011, the
K-Pop World Festival
is a K-pop cover song and dance competition that invites talented performers to face off against one another for the opportunity to travel to Korea and share the spotlight with some of their favorite K-pop stars.
This year's competition began with regional contests held by
Korean Cultural Centers
serving 36 countries in North and South America, Europe, and the Asia-Pacific region. The winner of each country's competition advanced to the online qualifying round, where 15 final teams were selected based on online votes,
YouTube views
, and evaluation by a panel of judges.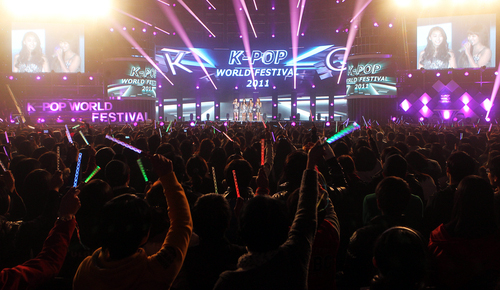 These teams, who will compete in either the vocal or the performance category, will take the stage in Changwon, Gyeongsangnam-do (South Gyeongsang Province), on October 28.
The final list of contestants includes some familiar faces. Janaye and Symone Rodgers, the sister duo from Florida in the United States who won first place at the
2012 K-Pop Video Contest
hosted by the
Korean Cultural Center in Washington, D.C.
, last July, made the finals with their soulful rendition of 2NE1's "Lonely."
Other popular acts in the vocal competition were TAK & MK, a Russian trio whose song and dance medley attracted over 5,300 views on YouTube, and Nursena Demir from Turkey whose performance of an emotive love song originally sung by T-ara and Davichi saw over 7,700 views.
The final round of the competition will see these contestants face off against fellow K-pop fans such as Chile's Ilonka who delivered an on-the-spot rendition of hits by pop songstresses IU and Ailee, Nadya & Marwah, the Indonesian pair who added to Sistar19's "My Boy" a lively guitar line and their infectious sense of rhythm, and Tita Lau from England, who gave the local judges a pleasant surprise with her polished, soulful version of an early '90s Korean pop classic.
From China, where two contests were held in Beijing and Chengdu, Zhang Bichen took the top prize with her powerful vocals, while in Japan, where eight separate contests were held throughout the country to accommodate high demand, Imura Kokyo beat out intense competition with her reinterpretation of Lee Seung-gi's rock ballad "Because You Are My Girl."
In the performance category, eight teams will be vying for the top prize. A Dream, the five-member team from Mexico whose dance medley was watched over 36,299 times on YouTube, the highest number among this year's competitors, will be dancing in Changwon in time to the beat of the Wonder Girls tune "Like This."
A female group from the Czech Republic named O.M.G., which is at eight members the competition's largest team, will channel Girls' Generation. Other aspiring stars who will show off their skills in this category are Spanish duo SSTRCCI ATELLAS, coed teams Angel from Uzbekistan and Fighting Souls from Peru, all-male trio Alem Star from Kazahkstan, and popping-and-locking buffs F.J.K from France.
The finalists are set to arrive in Korea on October 24 ahead of their big night for a packed itinerary that includes mentoring sessions with K-pop stars, cultural excursions, and plenty of practice time.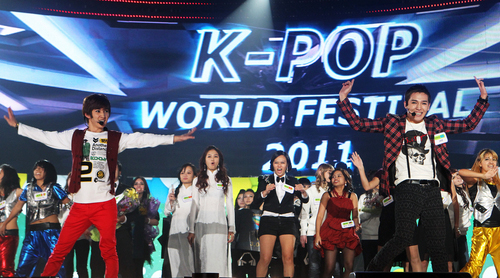 While the celebrity guest list for the final concert has yet to be finalized, big names like BoA, Super Junior, BEAST, B.A.P, Sistar, Choshinsung, and KARA have already lent their support and their voices to cheer on all of the contestants in
special videos
on the festival's homepage.
K-Pop World Festival 2012 has been organized by
KBS TV
and
Changwon City
in partnership with the
Ministry of Culture, Sports and Tourism
. Last year's final concert saw over 10,000 people attend, with guest performances from Secret, CN Blue, K-Will, Infinite, and MBLAQ.
More information about K-Pop World Festival 2012, including
videos and bios
of the finalists and details about the final concert, can be found at the official website:
http://k-popworldfestival.kbs.co.kr/site/main2/main_final.php
.
By Kwon Jungyun
Korea.net Staff Writer
Department Global Communication and Contents Division, Contact Us