Spanish media highlights Korea's oldest metal print book
Nov 07, 2012
New light has been cast on Korea's jikji, the world's oldest extant movable metal type print book.
On October 17, El Cultural.es, the online edition of influential Spanish newspaper El Mundo, published an interview with author Francisco de Paula Martinez VelaI on his book Typographica, in which he said that despite the popular misconception that Johannes Gutenberg's "42-Line Bible" is the oldest movable metal type print book, Jikji is actually older.
"Because of the ethnocentric view held by the Western world, the importance of Koreans in terms of inventions has been overlooked," Martinez told El Cultural.es. "History is not what we want it to be but it is as it is."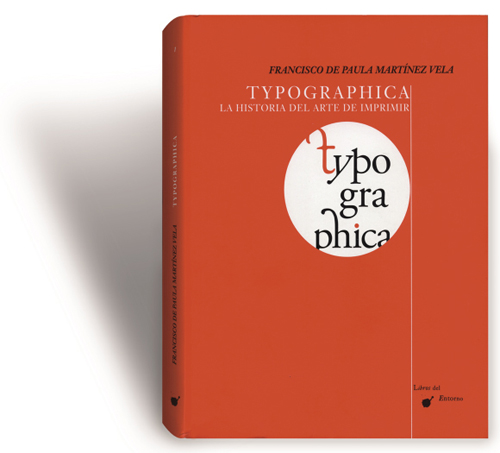 Jikji is the abbreviated title of a Korean Buddhist document. The collection was printed during the Goryeo Dynasty in 1377, 78 years before Johannes Gutenberg's "42-Line Bible." It was honored by UNESCO as the world's oldest movable metal type book in September 2001 and included in the World Heritage listing in 2001. An incomplete copy survives today, at the National Library of France.
Born in Alcala la Real, Jaen, in 1959, Martinez Vela is a son and brother of printers, studied graphic arts, layout and printing at the Ave Maria School of Granada. He continued his studies at the School of Arts and Crafts in Granada. He said his father installed a printing machine in the same year he was born.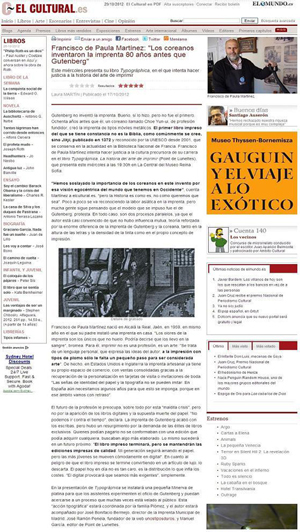 The report said Asia's achievement has been slowly recognized but many people still believe that Gutenberg's work is superior, thus Martinez is raising an objection. Martinez said he is certain that Jikji had no technological influence on Gutenberg's Bible or vice versa and that they were just separate occurrences. It can be explained by differences in depth of print and density of ink of the two, the report said.
By Limb Jae-un
Korea.net Staff Writer
Featured Topics
http://www.korea.net/NewsFocus/Culture/view?articleId=103562
URL Copy
Department Global Communication and Contents Division, Contact Us