K-pop love in Germany to intensify
Dec 03, 2012
BERLIN --
The interest in K-pop in European countries has rapidly risen. Thanks to Korean singer Psy's "
Gangnam Style
," the popularity of K-pop has not been limited to
K-pop
fans; it really has popularized K-pop.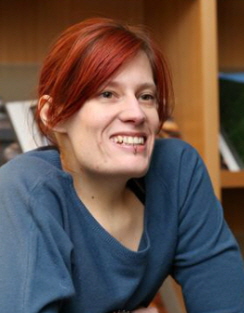 Chief editor of German online magazine K-Colors of Korea (
www.k-magazin.com
) Esther Klung said that it is important to always pay attention to K-pop fans in European countries with the greatest care in order to continue their interest and love for K-pop and Korean culture.
"Most events related to Korean culture including K-pop concerts have been held in the UK, France, and Italy in Europe," Klung said. "Although it is natural that those events are held in major cities in European countries in which thousands of K-pop fans gather, it is realistically hard for K-pop fans in Eastern or Northern Europe to visit London or Paris to go to those concerts."
She also said, "Each city or country might have a small amount of K-pop fans, yet the total number of K-pop fans in European countries is tremendous. We hope to see a K-pop concert in Frankfurt, Germany where many of them can easily gather."
She also mentioned that Germans tend to become loyal fans of something once they chose to become fans of it. She appealed that K-pop fans in Germany and Eastern European countries would appreciate if Korea pays more attention to them regardless of the number.
The attention to Korea in European countries is not limited to K-pop music. A number of students taking Korean language lessons in the
Korea Culture Center Germany
learn the language regardless of their interest in K-pop. "Many Germans learn the Korean language since they love the sound of it," said JeongBaek-wun, the Korean teacher at the center. "They start learning the language first and get into the culture after."
"The easiest way to learn about new cultures is trying their food," said Korean chef Park Jun-cheol residing in Germany. "Thanks to Hallyu, more Germans have tried Korean food in the last five to six years.
"In the past, only Chinese and Japanese foods were considered Asian food in Germany. However, many Korean restaurants have been launched here in the last few years and those are run by young Korean people; it makes it easy for young Germans to try new cultures including food."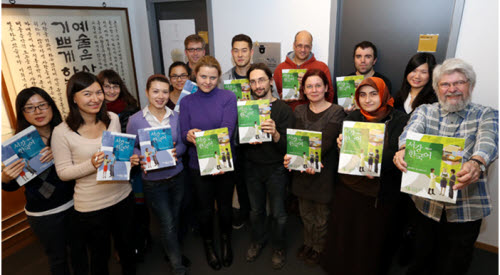 "K-pop fans in Germany greet each other saying 'Annyeong (meaning, hello in Korean)', said Han Yeong-hee who runs a consulting firm in Germany. "Those K-fans will certainly become a positive and powerful asset in promoting Korea and the culture in Germany. As Korea and Germany will celebrate their 130th anniversary of diplomatic ties in 2013, it will be great to hold a K-pop concert in Germany that will encourage those K-pop fans and secure more fans in Germany."
By Jeon Han
Korea.net Staff Reporter
Translated by Jessica Seoyoung Choi
hanjeon@korea.kr
Department Global Communication and Contents Division , Contact Us