Author Shin Kyung-sook talks about mother: Yomiuri
Dec 06, 2012
Shin Kyung-sook, the author of
Please Look After Mother
, said she wanted readers to rediscover the presence of "mom" forgotten in modern society, reported Japanese daily
Yomiuri Shimbun
.
The newspaper released an article titled, "Please Look After Mother, an international hit - Korean author Shin Kyung-sook visits Japan" on November 22 following an interview with the 49-year-old author who visited Japan to attend a forum in Osaka sponsored by the
Literature Translation Institute of Korea
.
The fictional story portrays a mother who goes missing in a train station as she travels to Seoul to see her son. The story reveals the life of the mother surrounded by a daughter who became an author, a son who grew up with high expectations from his mother, and a husband who neglected his family in turbulent modern times.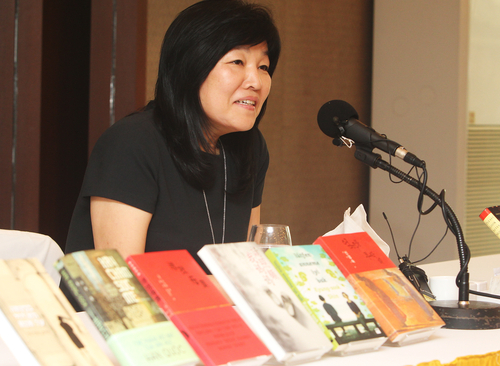 The story, published in Korea in 2008, sold more than two million copies and has become a bestselling novel, even making it onto the bestseller list in
The New York Times
. In Japan, 18,000 copies were printed for its third edition. Thirty-three countries including the United States, Japan, and Korea signed a contract to publish the novel, the newspaper said.
The
Yomiuri
article said there are two reasons that the story has become an international hit across diverse cultures despite differences in family relations. One reason is that all readers have become reminiscent of themselves as they associate with the novel's characters that are agonizing and feeling lost following the disappearance of their mother, the newspaper said. Another reason is that people in modern society feel lonely even within the family and try to fill the void through the novel.
Shin came to Seoul with her mother aboard a night train when she was 16. She said her mother looked very exhausted during the trip because she had been planting rice in the last few days before the trip. Shin said she decided to write a story on her mother after looking at her that she could dedicate to her mother.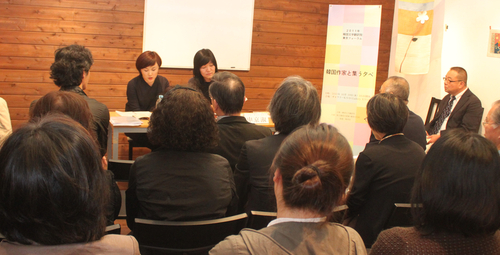 "But after learning more and more about my mother's life, I realized it was far from 'something beautiful' and unfit for a novel after all," Shin told
Yomiuri
. "When I approached a story as it is, without glorifying it, I could come up with the first line of the novel, 'It's been a week since my mother disappeared,' and work through the entire story."
Through the absence of mother, Shin expressed a sense of crisis resulting from the disappearance of family ties and the tenderness of a mother in modern society.
"A mother is a symbolic being who takes care of the weak and the lost and helps them and cares for them so that they can stand on their own feet again," Shin told the Japanese daily. "I wanted readers to judge whether our society can rediscover the presence of a mother and left it uncertain if the mother was found or not in the end of the story."
Shin was born in Jeollabuk-do (North Jeolla Province) in 1963. Her debut novel was
Winter Fables
. She made her name with
Where the Organ Lay
(1993) and
Deep Sorrow
(1994). Her books translated into Japanese include
A Lone Room
and the prose collection
House with a Mountain, House with Water
.
By Limb Jae-un
Korea.net Staff Writer
jun2@korea.kr
Featured Topics
http://www.korea.net/NewsFocus/Culture/view?articleId=104123
URL Copy
Department Global Communication and Contents Division, Contact Us