Korean fermented paste creates distinct flavor
Feb 06, 2013
Korean and European flavors came together at
Madrid Fusion
, one of the world's largest culinary events. Twenty original recipes seasoned with
Korean fermented sauces
ganjang (soy sauce), doenjang (fermented soybean paste), and gochujang (red pepper paste) were served to 8,000 culinary critics at the fair.
The fusion dishes were the result of a collaborative research project between
Korea's Sempio Foods Company
and Alicia Foundation, Spain's research center for culinary innovation. During the six-month project to find European foods that can be improved with Korean fermented sauces, they discovered 400 foods that have richer flavors when combined with Korea's unique sauces, creating 150 new recipes. The results of the research were released at Madrid Fusion Culinary Fair 2013, which ran from January 21 to 23.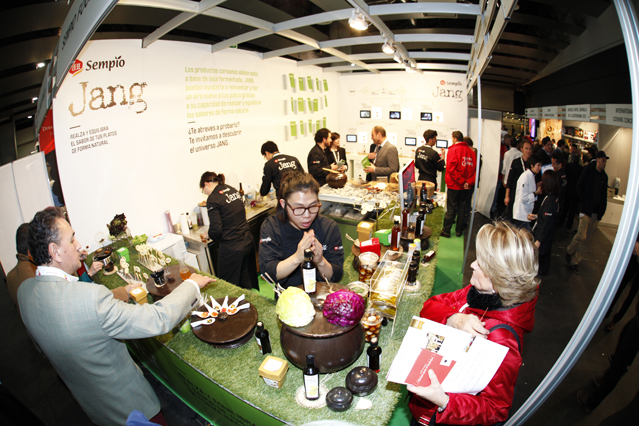 Every January, culinary experts including chefs, gourmets and journalists are all captivated by the event, which is described as "Dream Stage" by chefs all around the world. This is where the past, present, and future of culinary trends are discussed.
"These fermented sauces are vegetable ingredients but taste like meat," said Jaume Biarnés, a chef of the Alicia Foundation. "It is expected to improve the diet of modern people who tend to consume more meats these days. Korean fermented sauces will contribute to lifting the standard of global cuisine."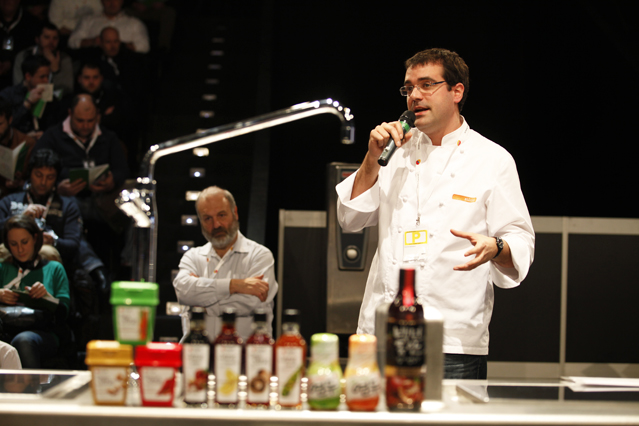 At the fair, there were a number of leading chefs who showed an interest in the project. "The Korean sauces are good for your health," said
Pascal Barbot
, a three-star Michelin chef. "It can replace salt."
Spanish three-star chef
Quique Dacosta
, who was recently upgraded from two-star, also mentioned that fermentation gives a deeper savory taste to food. Dacosta has a plan to showcase three dishes utilizing Korean sauces at his restaurant El Poblet in Alicante, Spain on February 6.
By Lee Seung-ah
slee27@korea.kr
Department Global Communication and Contents Division, Contact Us