Arirang comes to life in Mungyeong
Apr 11, 2013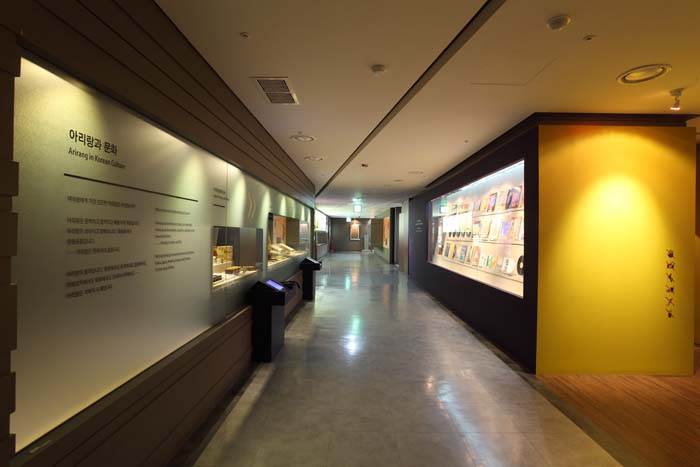 The hall at
Mungyeong Old Road Museum
is filled with the sounds of
Arirang
, a Korean folk song from a phonograph. On the other side of the hall are various visual materials based on Arirang alongside exhibits on display to stir up visitors' curiosity. On April 4, the museum based in Mungyeong, Gyeongsangbuk-do (North Gyeongsang Province) kicked off a special exhibition themed on Arirang, the popular folk song which was inscribed on the Representative List of the Intangible Cultural Heritage of Humanity program by UNESCO in 2012.
Running under the title
Arirang: Song of the road and Sound of a Mountain Pass
, the exhibition invites visitors deep into the world of the folk song and its history.
With the help of a variety of audio-visual materials and documents, museum-goers can explore the facets of
Arirang
hitherto unknown to the world.
The history of Arirang is vividly presented at this exhibition in three parts. The first section focuses on historical documents related to Arirang dating back as far as the Japanese colonial era (1910-1945), as well as modern times, among which one documented that a king of the late Joseon Dynasty sang Arirang every night.
The second section sheds new light on the process of how Mungyeong Saejae Arirang has been passed on from generation to generation while on display are eye-grabbing relics from Mungyeong Saejae, a mountain pass which lies on Joryeong Mountain in Gyeongsanguk-do. This pass is known as the often-mentioned subject of many variations of Arirang.
A closer look at
Arirang
's deep roots in the lives of Koreans, and more on its history and culture will be provided in the third section, which walks visitors through literary works, music, popular arts, and academic materials related to Arirang. Other traces of Arirang from across North Korea and overseas which were previously undiscovered are also introduced at the exhibition.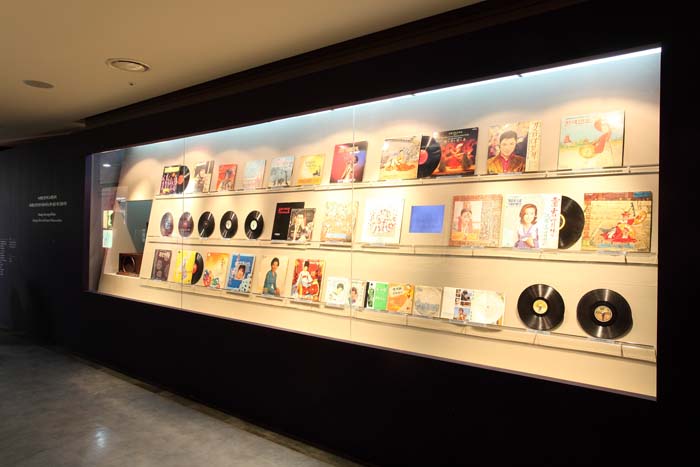 The most remarkable point of this exhibition is the rendition of Arirang sung by two Korean soldiers who were conscripted into the Russian army during World War Ι (1914-1918). The two Koreans, named Kim Gregory and Ahn Stephen, were serving as prisoners of war at a concentration camp after capture by the German army when they met German linguist and folklorist Wilhelm Doegen who looked into the languages and music of each country. The POWs were forced to sing Arirang songs which were later released on SP records. The SP records have been introduced to Korea for the first time at this exhibition.
The exhibition also introduces Arirang scores and a related article from 1892 titled "Korean Vocal Music" written by American missionary Homer Bezaleel Hulbert.
With 30 other folk songs, the Korean national anthem, and other unique Korean songs, flexi disc Sound of Korea is also showcased to help people get a deeper understanding of the various kinds of Korean songs.
The Living Reed
written by Pearl S. Buck, who earned global fame with her famous novel
The Good Earth
, is also introduced at this exhibition. The novel mentions the country Korea and Arirang. Other eye-catching exhibits include a wide range of daily items such as Korea's first filter-tipped cigarette brand Arirang and a box of matches brand-named Arirang.
Running until May 31, this Arirang exhibition will entertain visitors by holding Arirang performances every weekend and weekly classes to help people better understand Arirang.
By Sohn Ji-ae
jiae5853@korea.kr
Department Global Communication and Contents Division, Contact Us