Talented young Koreans highlighted at Smithsonian museum
May 10, 2013
In Washington, D.C., where president Park Geun-hye is currently on a state visit, a cultural event highlighting young Korean artists took place on May 7 (Washington, D.C. time), in celebration of the 60th anniversary of the ROK- U.S alliance. The event venue, the
Smithsonian American Art Museum
, was filled with the passion, imagination, and creative spirit of young artists who presented diverse genres of artwork.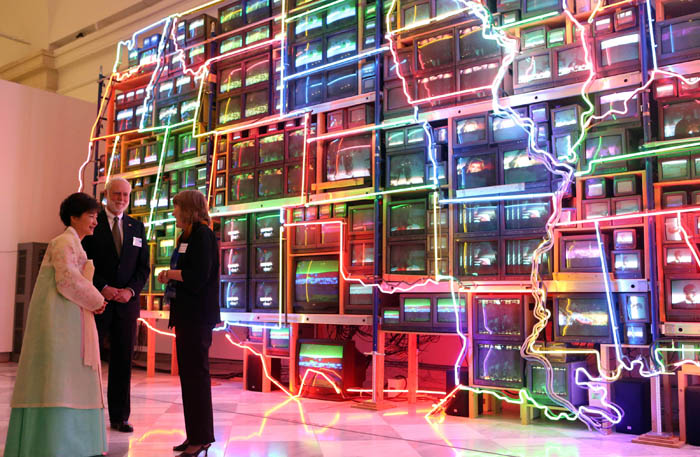 At the museum, Korea's culture, old and new, was in full bloom. Along with internationally acclaimed Korean-born artist
Nam June Paik
's exhibition, entitled
Global Visionary
, on view in the museum since last December, musical performances as well as artwork by talented young Koreans inspired by Paik were also showcased.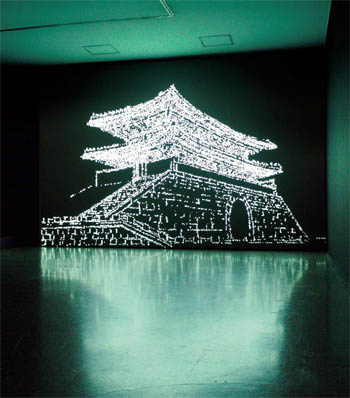 Global Visionary
, a retrospective exhibition celebrating Paik's 80th birthday, provides an unprecedented glimpse into his creative ideas, methods, and even philosophy by featuring key items from his archive.
"If Picasso stands astride that first half of the 20th century like a colossus, Nam June Paik is the center of gravity for all that was new in the second half of that 100-year span," describes Elizabeth Broun, the Margaret and Terry Stent Director of the Smithsonian American Art Museum.
Inspired by Paik, known as the "father of video art," five rising youths -- Ryu Hoyeol, Moon Kyung-won, Yang Min-ha, Lee Lee-nam, Choi Hyo-min -- each succeed his legacy of artistic challenge and experimental spirit at the exhibition. "The artwork displayed at the exhibition mostly focused on concepts of 'incorporation' of disparate elements: east and west, traditional and modern, and art and scientific technology," explained a curator from the
National Museum of Contemporary Art
.
Musical performances by two talented Korean musicians also earned recognition at the banquet. Pianist Son Yeol-eum performed Tchaikovsky's scherzo from Symphony No. 6, "Pathetique" and collaborated with Shin on Sarasate's Zigeunerweise. The musicians, both alumni of Korea National University of Arts, have been drawing international attention at diverse acclaimed competitions.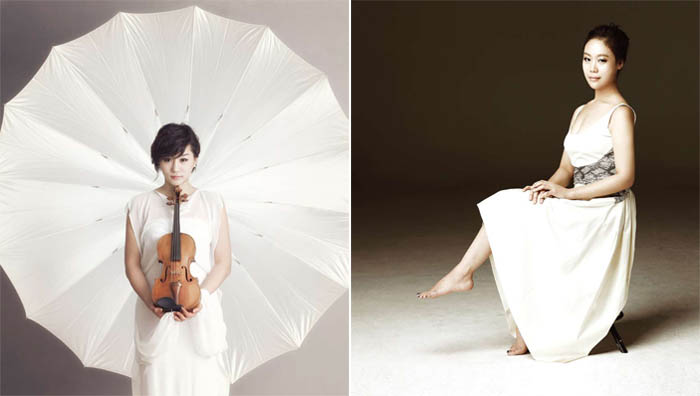 Such opportunities to see talented Koreans in the international arena is more likely to expand in accordance with President Park Geun-hye's intentions. Earlier from April, she expressed her willingness to become "Culture Ambassador" bringing together and introducing Korean artists to the global scene during her state visits to other countries.
By Lee Seung-ah
slee27@korea.kr
Featured Topics
http://www.korea.net/NewsFocus/Culture/view?articleId=107827
URL Copy
Department Global Communication and Contents Division, Contact Us