Make kimchi at Namsan Hanok Village
Jun 04, 2013
It has long been considered conventional wisdom in Korea that guests should be treated with respect and hospitality. Traditionally, the houses of the oldest sons are fully prepared with an assortment of seasonal foods and beverages all year round. The guests should be treated well until they leave the doorstep.
Today, this tradition stays alive in
Namsan Hanok Village
.
Diverse types of events and receptions for foreign visitors take place almost every single day, including a variety of performances, cultural experience events,
taekwondo demonstrations
, and sampling of traditional food.
A new kimchi-making program, opened on May 31, adds to the delights of visitors. Supported by the
Ministry of Culture, Sports and Tourism
and hosted by the
Institute of Traditional Korean Food
, the kimchi-making program runs once a month on the last Friday of the month. Foreigners can register by submitting an onsite application.
Following the May installment, foreign tourists to Namsan Hanok Village will be making stuffed cucumber kimchi in June, cabbage wrapped in perilla leaf in July, bok choi kimchi in August, and chili kimchi in September, and receive a chance to learn about the kimjang tradition in October.
Written and photographed by Jeon Han
Translated by Lee Seung-ah
hanjeon@korea.kr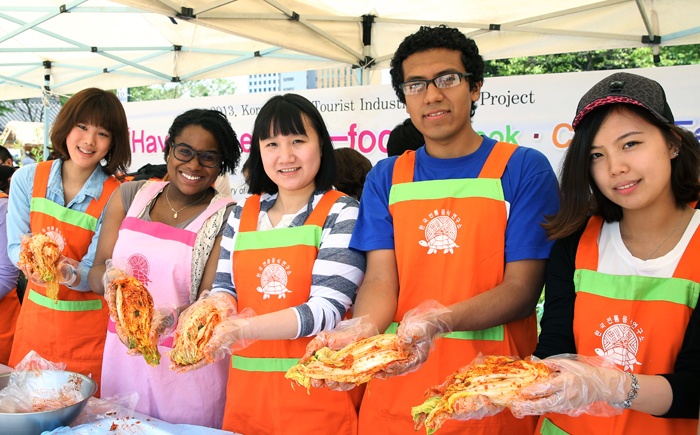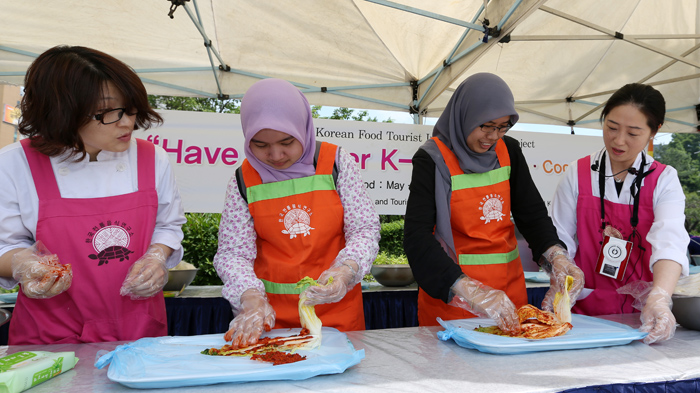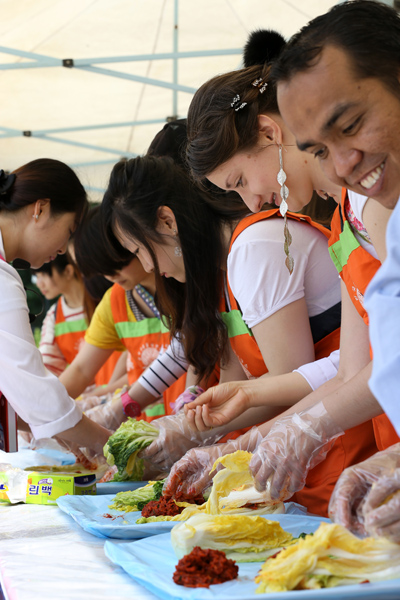 Featured Topics
http://www.korea.net/NewsFocus/Culture/view?articleId=108684
URL Copy
Department Global Communication and Contents Division, Contact Us