UNESCO recognizes beauty of Gochang
Jun 04, 2013
The southern county of Gochang has been designated as a
UNESCO biosphere reserve
. With the new designation as of May 28, Gochang in Jeollabuk-do (North Jeolla Province) became Korea's fifth region to make the list following
Seoraksan National Park
,
Jeju Island
,
Dadohae
, and
Gwangneung Forest
. Also, this is the first time in Korea that an entire county that stretches 671.52 square kilometers has been designated as a protected area.
Chosen by the UNESCO's Man and the Biosphere (MAB) program, the biosphere reserves are globally recognized for their preservation values for biological and cultural diversity that harmonize with economic and social development.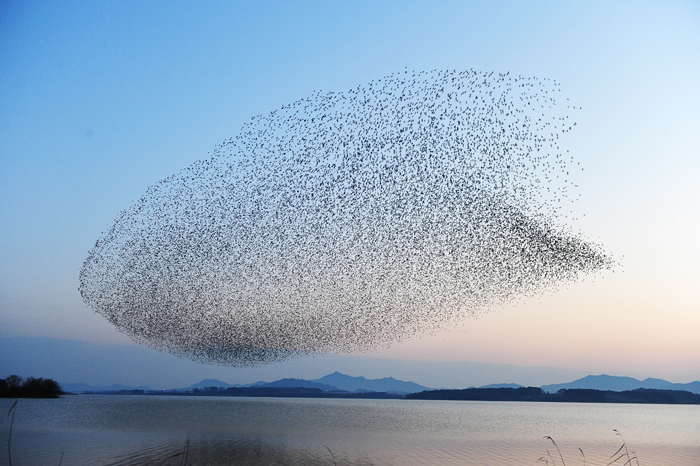 Among the regions within the county are core-protected areas which will come under the closer scrutiny of UNESCO. Gochang's core-protected regions include Gochang Tidal Flat, Ungok Wetland, Goindol Village , Seonunsan Provincial Park, and Donglim Reservoir Wildlife Sanctuary.
Gochang Tidal Flat was added to the Ramsar List of Wetlands in 2010. Ramsar wetlands are selected based on the
Ramsar Convention
that provides the framework for national action and international cooperation for the conservation and wise use of wetlands and their resources. The 40.6-square-kilometer-sized Gochang flat, the largest among the Ramsar wetlands in Korea, is famous for its diverse array of natural monuments and endangered wildlife including the Kentish Plover, Eurasian Oystercatcher, red-backed sandpiper, and whooper swan.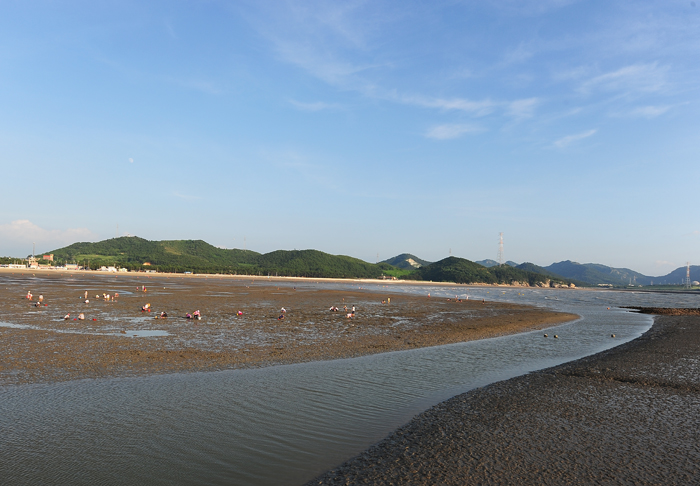 Gochang has another Ramsar designated wetland, Ungok Wetland. Compared to Gochang Tidal Flat which is a coastal wetland, Ungok is an inland wetland. The 1.797 square kilometers that make up Ungok Wetland were formed as a result of being surrounded by mountains on all sides. Water collected in the middle of the land, causing new life to emerge. Today, the Ungok Wetland is also a habitat for numerous legally protected living creatures such as the buzzard, otter, and kestrel.
The World Heritage Goindol (dolmen) village, the 2000 installment, is a must-see tourist attraction in Gochang. "Gochang County has the largest number of dolmens throughout the world," writes the county's official website. "More than 1,600 dolmens have been discovered to this day."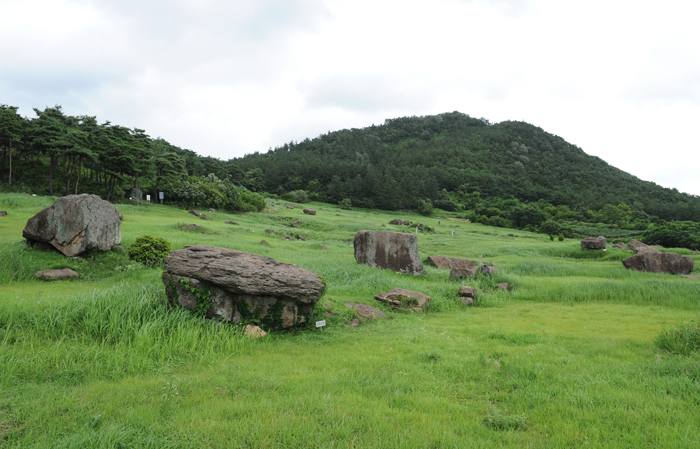 Dosan Village (three kilometers west of Gochang-eup) and Maesan Village (1.2 kilometers west of Dosan) are two of the world's largest dolmen-concentrated regions. Visitors to the villages, accordingly, can have a glimpse of changing history through diverse types of dolmens. Standing in front of the large stones dotted sparsely throughout the farmlands, one can almost picture the scenes that would have unfolded during prehistoric times, when tribes would have set up a dolmen in respect of a deceased chief.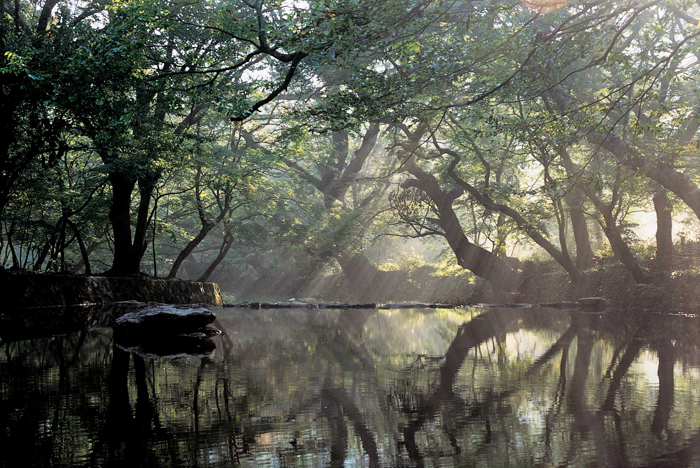 Seonunsan Provincial Park has been one of the most popular tourist sites in southwestern Korea. Mt. Seonunsan represents Dosolsan (336 meters), but in a wider sense, refers to all the peaks and ridges within the park. The park is considered a perfect site for hiking and trekking since the mountain peaks along the ridgeline are at similar heights at 300-400 meters. While hiking, the views of valleys at every hidden corner and mysterious rocks as well as islands dotted all throughout the >West Coast add to the breathtaking vistas.
By Lee Seung-ah
Korea.net Staff Writer
slee27@korea.kr
Department Global Communication and Contents Division, Contact Us