Foreign media reps visit Korea to explore cultural content
Jun 07, 2013
More foreign media are setting their sights on Korea in the face of growing international interest in the country, especially the Korean information and communication technology sector and major international events such as the Suncheon Bay Garden Expo 2013 as well as the globally popular K-pop and K-dramas.
Heightened interest in Korea's cultural content has prompted more foreign journalists to explore the country in person and report what they see to their respective countries.
On May 26, a group of 13 journalists from Canal 11 of Mexico, Chilevision of Chile, RCN TV of Colombia, SBS of Australia and Phoenix Television of Hong Kong embarked on a two-week tour to explore diverse aspects of Korea.
On the fifth day of the visit, staff from RCN TV, one of Colombia's leading broadcast networks, and SBS, Australia's state-run broadcaster, visited CJ E&M, Korea's leading K-Pop cultural content company, as part of their cultural coverage tour.
In an interview with Hwang Jae-sang, managing director of CJ's global media division, RCN producer Marco Antonia Galindo Hernandez focused his questions on CJ's K-pop business, the reasons for K-pop's success, and the reactions of foreign fans to overseas K-pop events.
The foreign media group also watched a rehearsal for "M! Countdown," a TV music program broadcast by the CJ-affiliate music channel M.net.
"This is my first time to see the rehearsal of such a big-scale music show," said SBS producer Mark Cummins. "Korean music embraces something unique, something charming never found in other music styles."
He also said many Australians still know nothing about K-pop, but that once they see K-pop singers, they suddenly find themselves mesmerized by the singers' visuals and dance moves.
"It seems that they are crazy about the uniqueness and rich artistic sense K-pop holds," he added.
o Interview with RCN TV producer Marco Antonia Galindo Hernandez

- How have Colombians reacted to Korean cultural content?
The Korean Wave in Colombia started with the Korean martial art taekwondo. Then the popularity of Psy's "Gangnam Style" brought the public closer to K-culture, whose presence has increased since the K-pop boy band U-Kiss performed in a rock festival in May 2012.
- How do you feel about being here in Korea?
I've learned about Korea only through books until now. Korea means a lot to us, because Colombia fought for South Korea in the Korean War (1950-1953). Now in Korea, I am very surprised to see how Korea has come a long way in just 60 years.
- What part of Colombian culture would you like to introduce to Korea?
Music. I'm sure that Colombian music will become much loved and enjoyed in Korea, too.
- What element of K-culture impresses you the most?
K-Pop, of course, such as music and cultural performances, but taekwondo undoubtedly enjoys the most popularity in my country.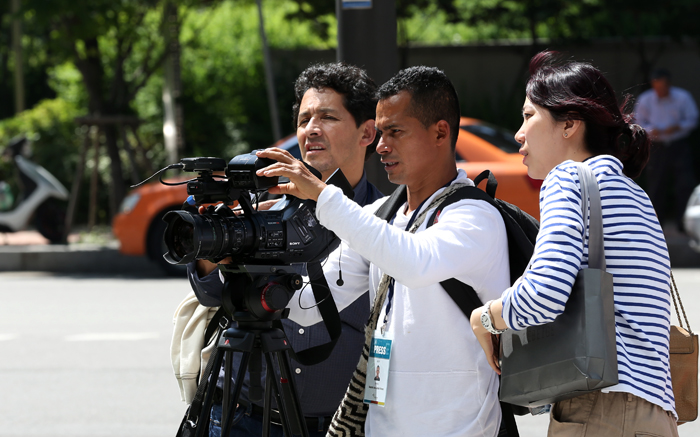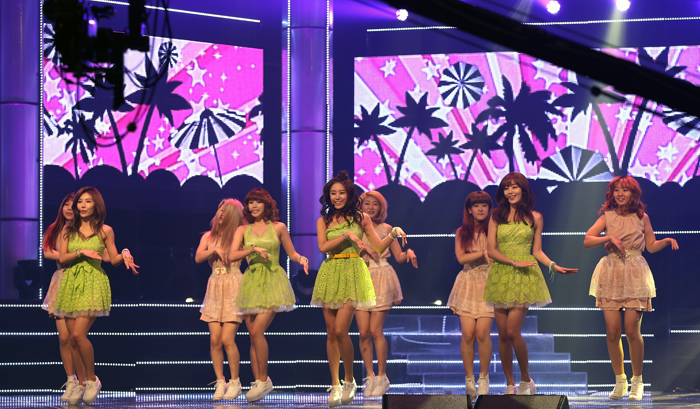 By Jeon Han, Sohn Ji-ae
Korea.net Staff Writer
hanjeon@kore.kr
Featured Topics
http://www.korea.net/NewsFocus/Culture/view?articleId=108744
URL Copy
Related Contents
News Focus
News Focus
News Focus
Department Global Communication and Contents Division, Contact Us