WKB members start work in earnest with Hanok experience
Jul 23, 2013
The third team of the Worldwide Korea Bloggers (WKB) started their work as Korea's cultural messengers with a traditional experience.
After a welcoming ceremony on July 19, five WKB members out of 48 headed to Bukchon Hanok Village where they stayed overnight at a traditional Korean Hanok and then toured the Hanok village next morning, as part of the two-day welcoming program.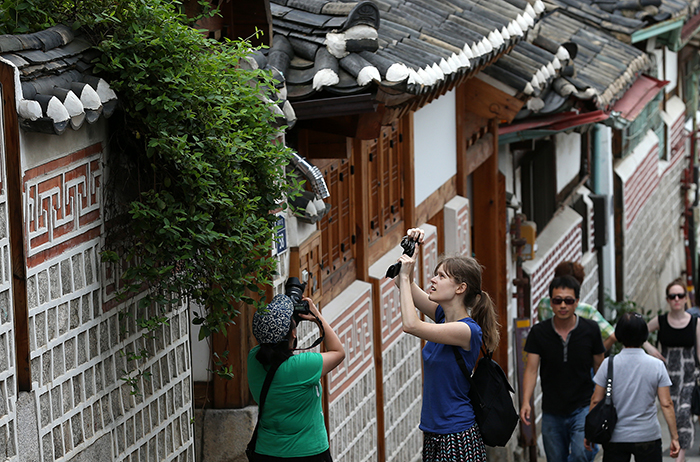 "Every time I visit this Hanok village, it surprises me," said American WKB member Mimsie Ladner while overlooking Seoul from Bukchon Observatory. "It is such a beautiful contrast between old and new."
Ladner, who came to Korea about four years ago to learn about the Korean language, runs her own blog "
Seoul Searching
" in which her posts related to tourist spots, food, culture, and so on, have earned lots of popularity here in Korea.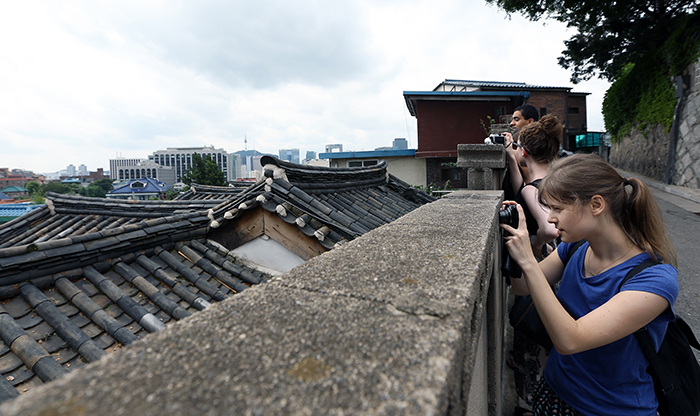 "This is my first time to visit Korea and I find the traditional patterns and designs of Hanoks never to be found in my homeland so magnificent and amazing," said Liesbeth Coosemans, a Belgian WKB member who is now traveling throughout the nation.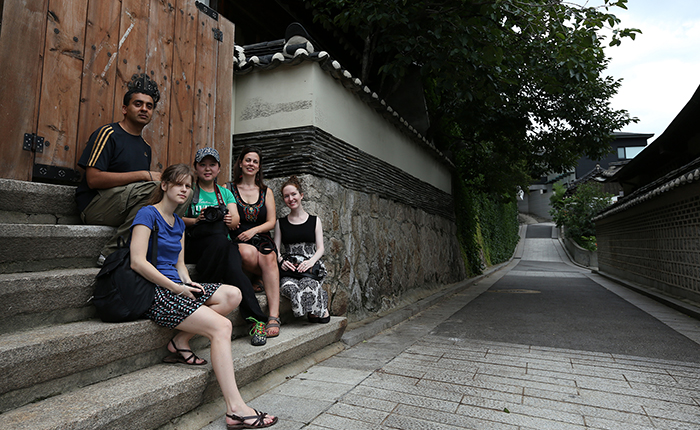 By Sohn Ji-ae
Korea.net Staff Writer
jiae5853@korea.kr
Department Global Communication and Contents Division, Contact Us