Gilt-bronze Pensive Bodhisattva to touch down in New York
Aug 21, 2013
One of Korea's national treasures, the gilt-bronze Pensive Maitreya Bodhisattva from the Silla Kingdom (57 BC - AD 935) is bound for New York City to share its distinctive beauty and excellence with New Yorkers.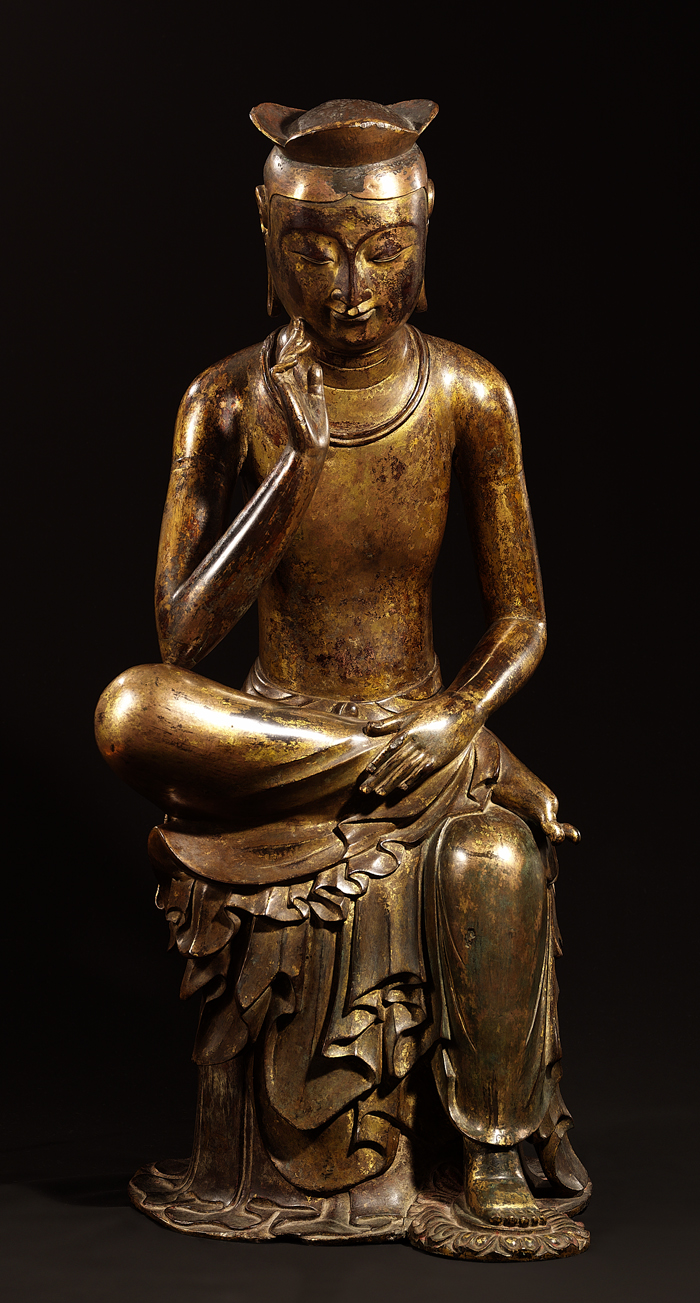 The
Cultural Heritage Administration of Korea
(CHA) has decided to allow the Silla-era Buddha statue to be taken out of the country for a special exhibition titled
Silla, Korea's Golden Kingdom
to be held at the Metropolitan Museum of Art in New York from October 29 to February 23, 2014.
This national treasure is said to have been modeled on the image of "Taeja Pensive Bodhisattva" which portrays Buddha agonizing over how to help the people escape from pain after realizing there are lifetime ordeals stemming from old age, sickness, and death, which he never experienced living in wealth and honor in the palace.
The 93.5-centimeter-high Buddhist sculpture, which is believed to have been crafted during the Silla period, wears a circlet on its head with a mountain-like curved line on three sides, for which it is also called "Pensive Bodhisattva with three mountains."
Sitting with its right foot crossed on the left knee while its right hand is gently supporting the chin, the Buddha figure shows a balanced body position and sophisticated creases and facial expression wearing a gentle smile, which all are a testament to the elaborate casting skills of Silla.
The cultural asset has so far made trips overseas eight times, totaling about 3,000 days.
The upcoming Silla-themed exhibition, to be held on the first floor of the Metropolitan Museum of Art starting in October, will also feature approximately 100 relics from the Silla Kingdom including a golden crown worn by the queen, a golden belt, and golden earrings.
By Sohn Ji-ae
Korea.net Staff Writer
jiae5853@korea.kr
Department Global Communication and Contents Division, Contact Us