Old and new, side by side at new Seoul art museum
Oct 23, 2013
Integrating both traditional and contemporary elements, the
National Museum of Modern and Contemporary Art
's (MMCA) new Seoul branch will open November 13.
The new MMCA, Seoul, branch is intended to be a large, modern museum in downtown Seoul where admirers can go to see contemporary art works and modern exhibitions at a proper venue. The MMCA's current main branch in Gwacheon, Gyeonggi-do (Gyeonggi Province), is south of Seoul and can be a little far for many of the capital's residents. There's a branch at Deoksugung Palace, but it is small and constrained by its traditional architecture. The new art museum will also be part of a multicultural complex in harmony with the existing cultural assets in its neighborhood, the royal palaces of Gyeongbokgung and Changdeokgung.
The building that houses MMCA, Seoul, used to be home to a military hospital and part of the original red brick building has been incorporated into the museum's architecture. The museum sits on a 27,264-square-meter footprint and its three stories offer 52,125 square meters of display space, both above and below ground. Slightly smaller than its southern sibling, the new exhibition space is equal to about 80 percent of that found at MMCA, Gwacheon.
MMCA, Seoul's motto is to look back on the past and into the future from the present. Its goals are to enhance diversity with a focus on contemporary Korean art and to promote cultural development and openness.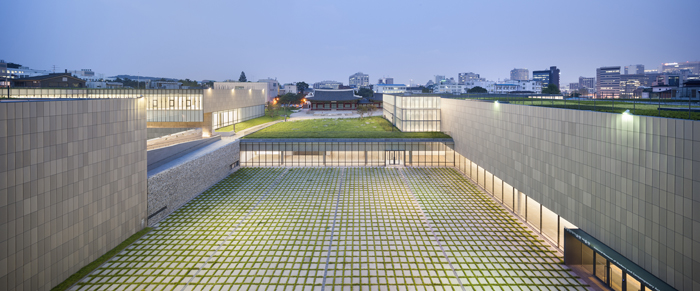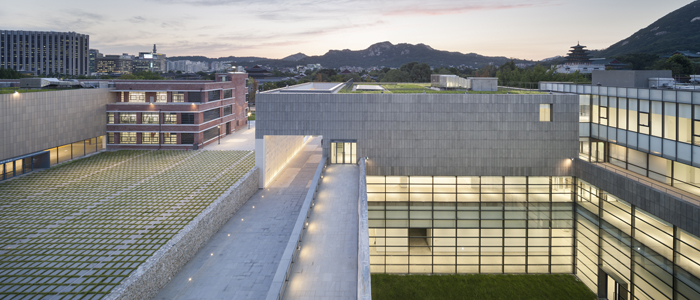 With the opening of MMCA, Seoul, each branch will now play a separate role for the museum. The Seoul branch will focus on contemporary art and new media works while the Gwacheon branch will look back on Korea's modern art history. The Deoksugung branch will concentrate on Korea's modern art in the early 20th century.
Embraced by Gyeongbokgung Palace to the west and Changdeokgung Palace and the Bukchon Hanok Village to the east, MMCA, Seoul, was designed to be well connected with nearby cultural assets and easily accessible to the public. The museum has a number of entrances, allowing visitors access to the museum from surrounding streets, and it is designed to let the flow of traffic move through the museum's confines from all directions. Rather than create one big museum, difficult for visitors to look around in a single day, the museum is divided into a handful of spaces, each a different size, encouraging visitors to come back and check out new displays on a regular basis.
Considering its geographical location, Hongik University Professor Mihn Hyun-jun, the architect who designed the museum, created six courtyards so that the museum is well connected with its environment.
"I did not mean to create a new iconic building, but I focused on making the museum act as a background for existing icons," Mihn said. "I wanted to design a museum frequented by people on a regular basis. I wanted people to visit the museum habitually, as if they are going to a cafe."
Due to the height restriction of 12 meters, since the neighborhood has many cultural assets, most of the exhibition space went underground. Although the museum buildings seem separate from each other above ground, they all connect underground. The exhibition space in the basement, however, is still lit with sunshine from the many windows and sunken gardens scattered around the museum. When a visitor is on the lower floors, he would still feel as if he were aboveground.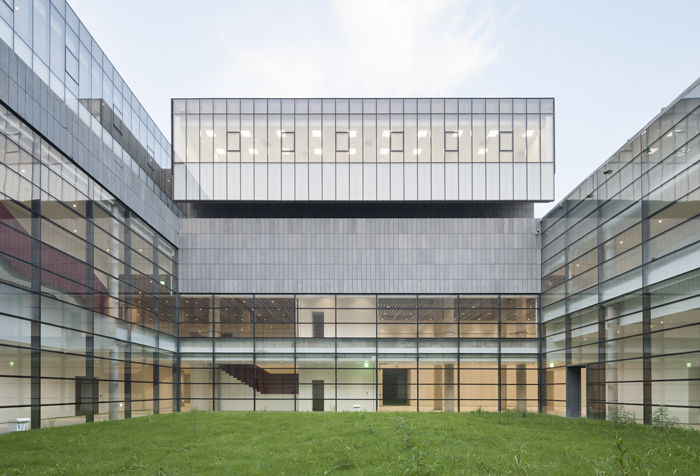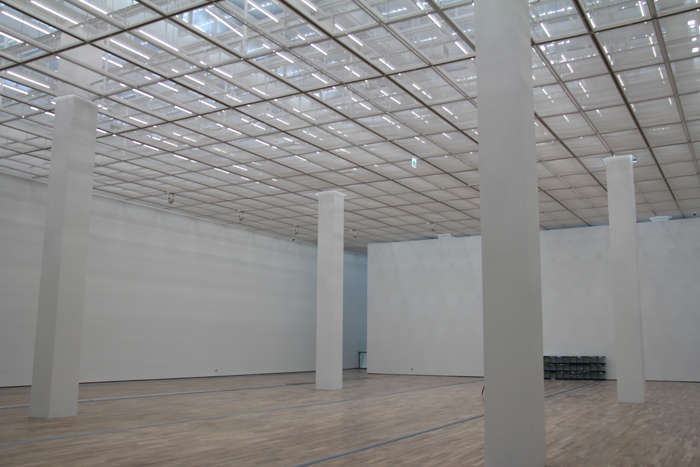 "Many museums use underground exhibition space, but it is rare that the basement is used as the main exhibition space, as at MMCA, Seoul," said Choi Eunju, chief curator at the MMCA.
The Seoul branch is preparing a range of exhibitions for its opening. The Zeitgeist Exhibition will show 100 pieces of contemporary art, all owned by the museum. It will look back on the "spirit of the time" through the works of 50 renowned Korean artists. There will also be group exhibitions of contemporary works by seven artists selected by seven curators of different nationalities. Large installation pieces by Choi U-ram and Suh Do-ho are underway.
At the time of the Seoul branch's opening, there will be an India-China contemporary art exhibition at the Gwacheon branch and a display of modern paintings by Korean artists at the Deoksugung branch.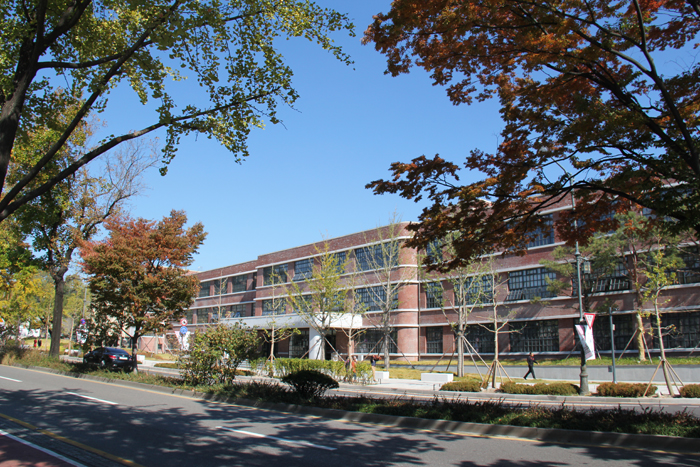 A combination ticket to see all the exhibitions at MMCA, Seoul, costs KRW 7,000. With large crowds expected upon its opening, the number of visitors will be limited to 500 at a time until November 30. Internet reservations are possible and those without reservations can visit the museum on a first come, first served basis.
The museum will be open from 10 a.m. to 6 p.m. on Tuesday, Thursday, Friday, Sunday and from 10 a.m. to 9 p.m. on Wednesday and Saturday. There will be a free shuttle bus running between the Seoul, Deoksugung and Gwacheon branches every two hours from 10 a.m.
For more information, call (02)2188-6000 or visit www.mmca.go.kr.
By Limb Jae-un
Korea.net Staff Writer
jun2@korea.kr
Department Global Communication and Contents Division, Contact Us