President Park visits Musée d'Orsay
Nov 04, 2013
President Park Geun-hye visited the Musée d'Orsay in Paris on November 3 during her official visit to France. The museum is one of the top three museums in the country, along with the Louvre Museum and the Pompidou Centre.
The president admired well-known paintings by famous 19th century Impressionists such as Paul Cézanne, Claude Monet, Edouard Manet and Pierre-Auguste Renoir.
Guided by the museum's curator Claire Bernardi, President Park was shown paintings such as "The Luncheon on the Grass" by Manet, "Water Lilies" by Monet and "Still Life with Apples and Oranges" by Cézanne. She also enjoyed paintings from Jean François Millet, a well known Naturalist known for "The Angelus" and "The Gleaners," and works by Jean Auguste Dominique Ingres, a Neoclassical painter.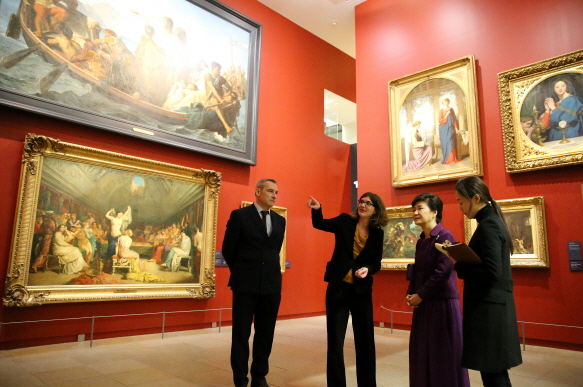 Since her inauguration in February, President Park has always emphasized the importance of mutual communication and understanding through culture. Her visit to the Musée d'Orsay, Cheong Wa Dae explained, is in line with this belief: that Korea can build better communication and form closer relations with France by understanding and respecting its culture and art.
By Yoon Sojung
Korea.net Staff Writer
arete@korea.kr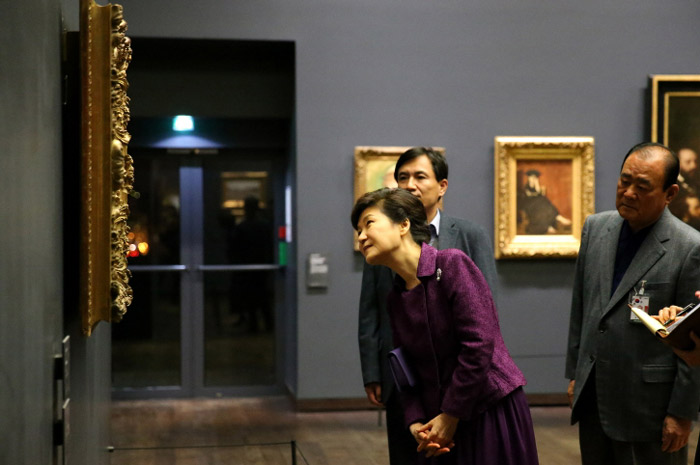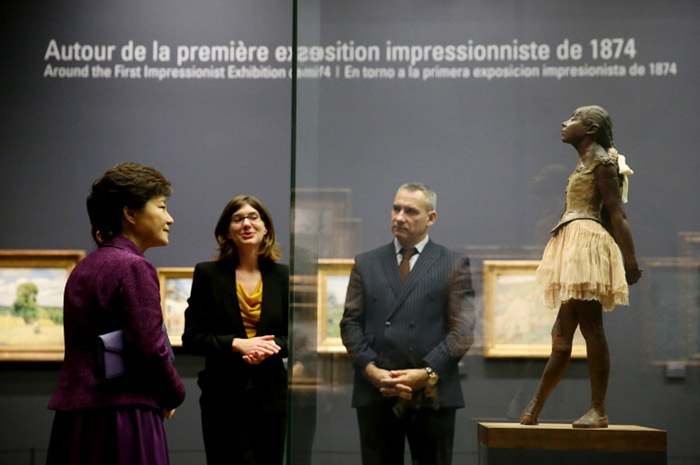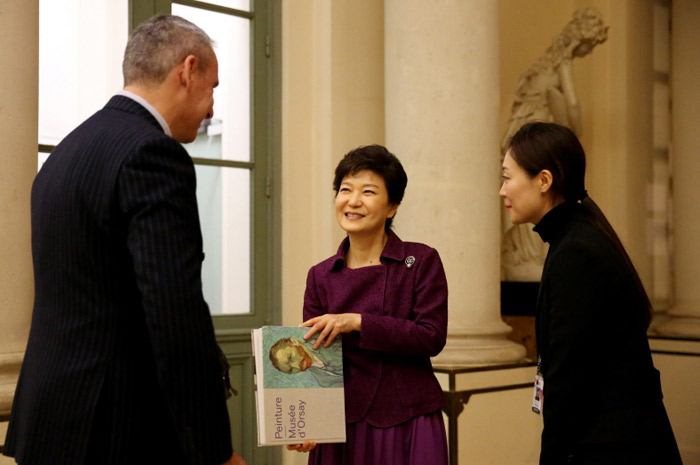 Department Global Communication and Contents Division, Contact Us