Korea, India dream together through ballet, classical music
Nov 07, 2013
In India, people can sometimes have difficulty accessing classical European ballet or music. But the Korean Cultural Centre India in New Delhi has now changed all this.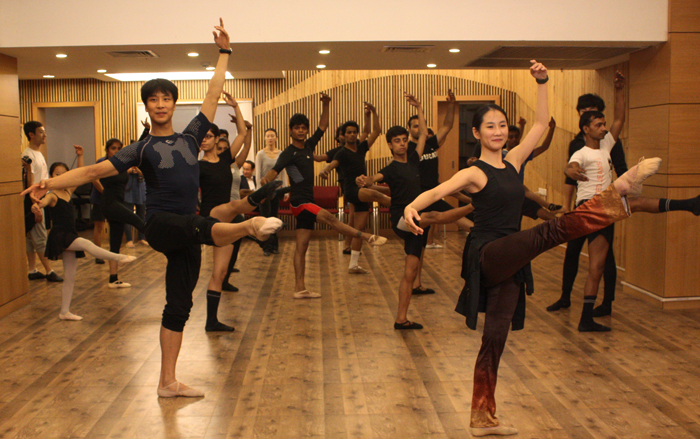 The
Korean Cultural Centre India
(KCC India) in New Delhi welcomed about 20 Indian students from the Central Contemporary Ballet school (CCB), a private dance school, to attend a special ballet class.
Ballet dancers affiliated with the Korean National Ballet demonstrated to the group both simple and sophisticated ballet moves and, watchful-eyed, made sure they followed the moves correctly.
Among them was 16-year-old Prince Sharma, a student the Korean trainers started to call, "India's Billy Elliot." Like his namesake from the 2000 British movie, who had to pursue his dancing dreams in the face of a harsh coal-mining community, Sharma has faced many difficulties and refuses to let anything get in the way of him following his dream to become a great ballet dancer.
There's a reason he earned that nickname. He could absorb every difficult dance move with ease, to the amazement of everyone.
"I've been practicing eight hours a day, each and every day," said the little boy. "There is no national ballet company here, but I will keep going. I saw my dreams again in these Korean dancers and I will dance, no matter what."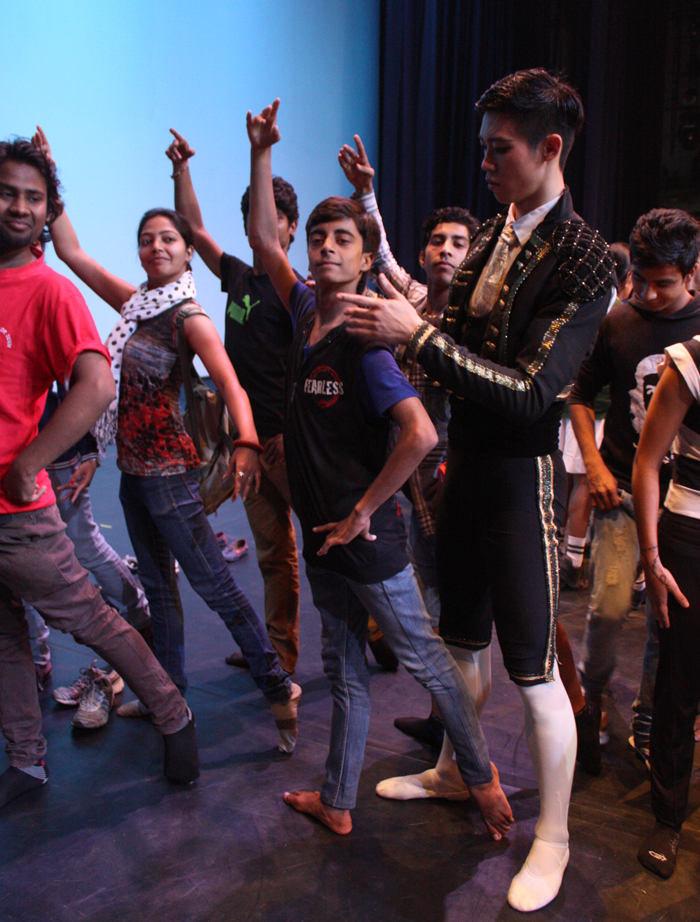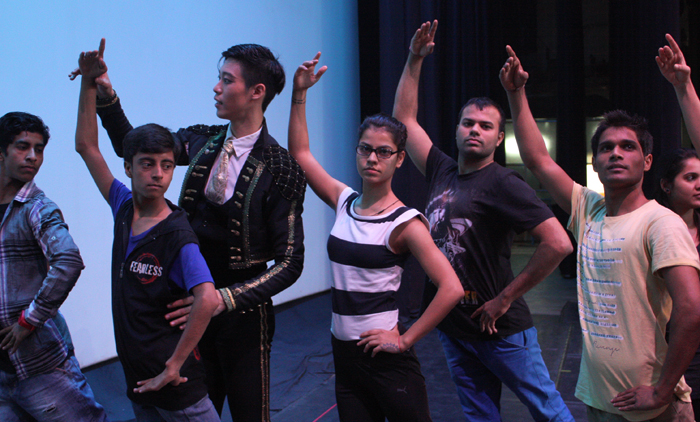 The CCB is the only ballet school in India. Its founder, Sanjay Khatri, thought it would cost too much if he flew to North America or Europe to learn ballet, so instead he chose Korea. Flying between Korea and India, Khatri put all his efforts into learning ballet. While training in Seoul, a great idea popped into his head: to establish a ballet school in India. So he did, ensuring that the next-generation of promising Indian ballet dancers would never go through the same difficulties as he had in learning this elegant and beautiful form of dance.
"These Korean ballet dancers gave a great gift to my students, who continue to dream of becoming world-class dancers despite their poor surroundings," said Khatri, who was moved to tears at the sight of his young students dancing in old pointe shoes, worn with age and bearing holes.
This "cultural communication" program is part of the "Dream Project" offered by the KCC India since its opening in December last year. The project gives young Indian students the chance to explore different cultures, which they would not experience otherwise.
Moving beyond just dance, the cultural center and the Korea National University of Arts collaborate on these projects to offer their Indian hosts the chance to get a sense of what European classical music is like, too.
Last August, a group of 30 Indian students, selected by audition, were divided into four classes. They learned how to play the violin, piano, or classical guitar, or how to sing, over a span of two weeks.
After finishing the two-week course, the top three participants were given the chance to participate in an arts camp in Korea, including free round-trip airfare to Seoul.
Last July, the sound of traditional Korean music emanated from the KCC India building. It turned out to be
janggu
, the hourglass-shaped traditional Korean drum, being played by 37 Indian students. The two nations and cultures were linked together through traditional Korean music.
"The KCC India will continue to actively carry out such programs, to help diversify and enrich both countries' culture through cultural exchange," said Director Kim Kum-pyoung of the KCC India.
By Sohn Ji-ae
Korea.net Staff Writer
jiae5853@korea.kr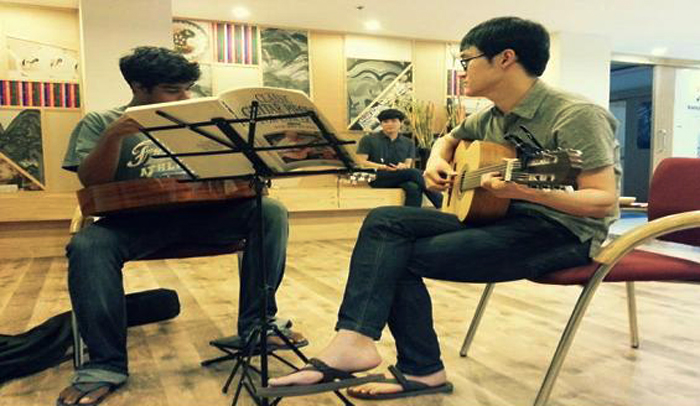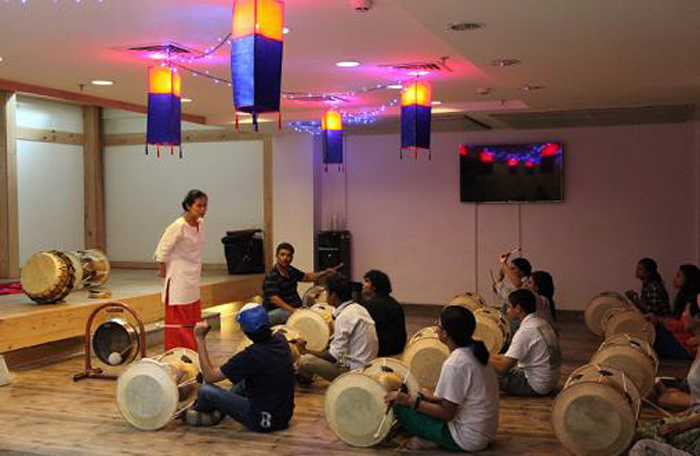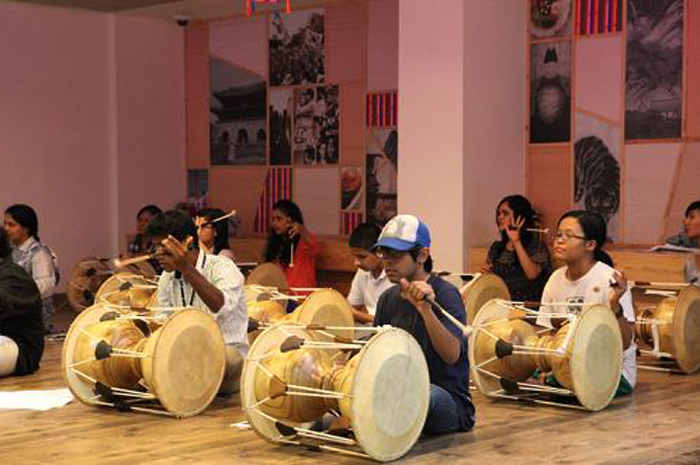 Department Global Communication and Contents Division, Contact Us