Seoul gets new modern art museum
Nov 13, 2013
The Seoul branch of the National Museum of Modern and Contemporary Art (MMCA) opened to the public on November 12 at its new location next to Gyeongbokgung Palace in Jongno-gu, central Seoul. At the opening ceremony, President Park Geun-hye expressed her hope that, "The newly opened MMCA Seoul branch will offer the opportunity for people to enjoy culture and the arts and I hope it will serve as a source of creativity and inspiration."
President Park expressed her hope that the art museum would become a starting point to usher in an era of cultural enrichment by unleashing art and culture onto the city.
"Art museums are a requisite for the imagination and for people's creative ideas, not just places to appreciate works of art. As this museum is located in the heart of the city, with no surrounding walls, it will attract more visitors and offer them better access to culture," said the president, emphasizing the importance of the new museum.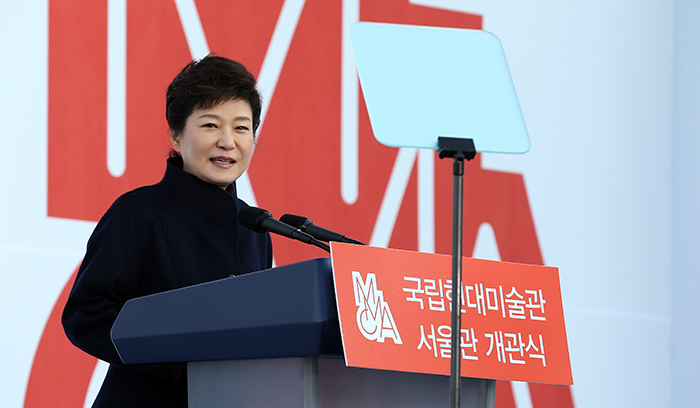 "Culture is one of the most important elements of the 21st century. Cultural enrichment can advance a country's national brand and improve the people's quality of life. I hope all talented people in the cultural and arts sectors can shine on the world stage and broaden the reach of hallyu beyond just pop music to include works of art, thus broadening the range of cultural exchanges," said the president.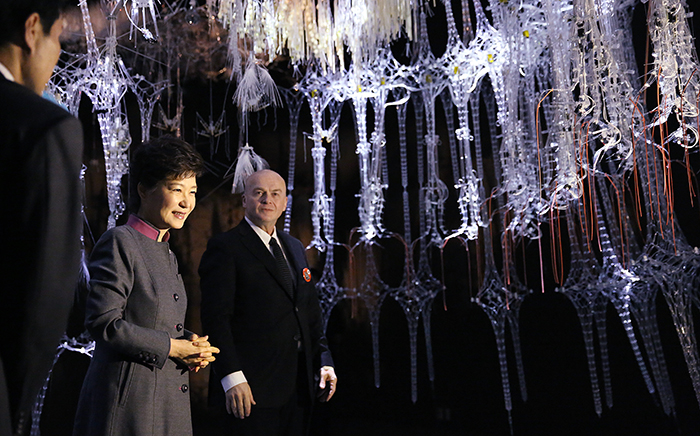 After the ceremony, President Park looked around the special exhibition marking the opening of the new art museum. Other attendees included Minister of Culture, Sports & Tourism Yoo Jinryong, Director Chung Hyung-Min of the MMCA and Chairman Kim Dong-ho of the Presidential Committee for Cultural Enrichment.
The president spoke with Director Hong Ra-hee of the Leeum Samsung Museum of Art while appreciating the installation works on display. In the main gallery sat "Home Within Home Within Home Within Home Within Home" by Suh Do Ho surrounded by many modern paintings. After listening to an explanation from Philip Beesley, one of the artists involved in the museum's special exhibition, about his work "Epiphyte Chamber," the president said, "Fantastic. I would like to thank you for bringing many people joy with that wonderful piece of work."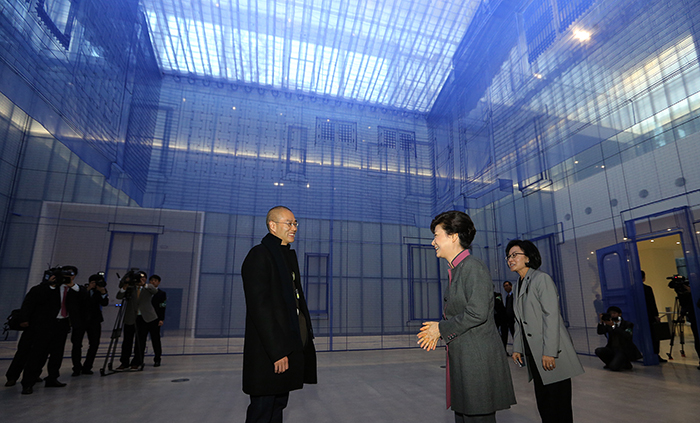 The three-story Seoul branch of the MMCA offers the opportunity to enjoy high-quality visual arts, ranging from installation art, to multimedia and video art. A third of the museum is set aside for relaxing and enjoying the art, either with a coffee or on a bench, allowing people to truly enjoy the works on display and to make art part of their convenient daily routine.
By Jeon Han, Yoon Sojung
Korea.net Staff Writers
hanjeon@korea.kr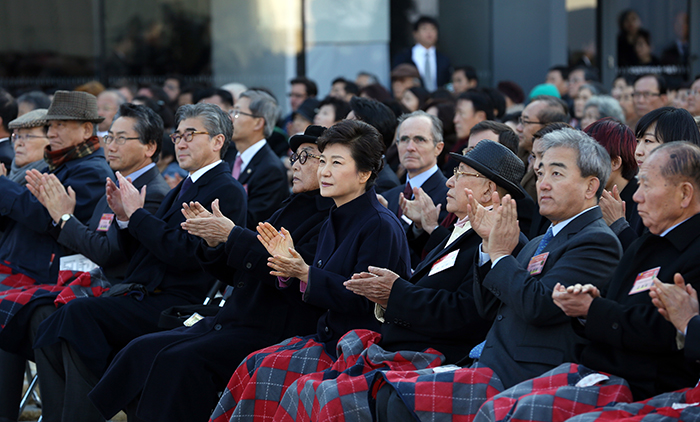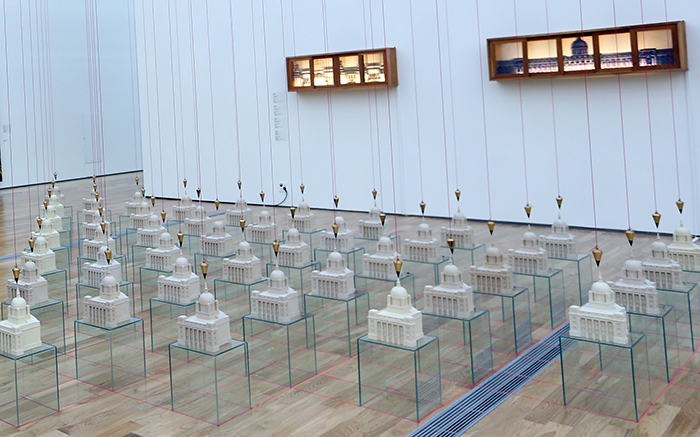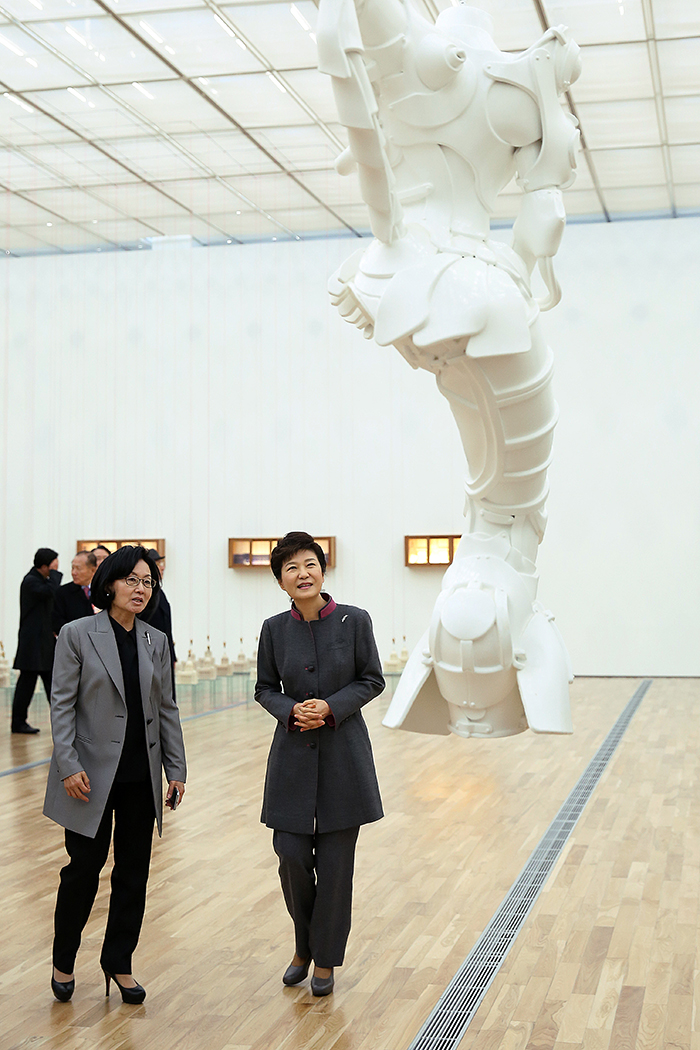 Department Global Communication and Contents Division, Contact Us