Seoul Arts Center concerts come to a theater near you
Nov 22, 2013
Now classical music fans can enjoy
Seoul Arts Center
(SAC) concerts at movie theaters around the country. For the first time ever on November 16 the SAC Saturday Concert was televised live at five CGV movie theaters and four concert halls across the country. The 11 a.m. live broadcast was part of the "SAC on Screen" project designed to reduce the cultural gap between Seoul and other regions.
Over 1,000 people watched the televised concert at CGV theaters in Seoul, Daegu, Gwangju, Busan and Seongnam, Gyeonggi-do (Gyeonggi Province), as well as at the Andong Culture and Art Center in Gyeongsangbuk-do (North Gyeongsang Province), the Sori Arts Center in Jeollabuk-do (North Jeolla Province), the GS Caltex Yeulmaru in Jeollanam-do (South Jeolla Province) and the Yeoncheon Sureul Art Hall in Gyeonggi-do.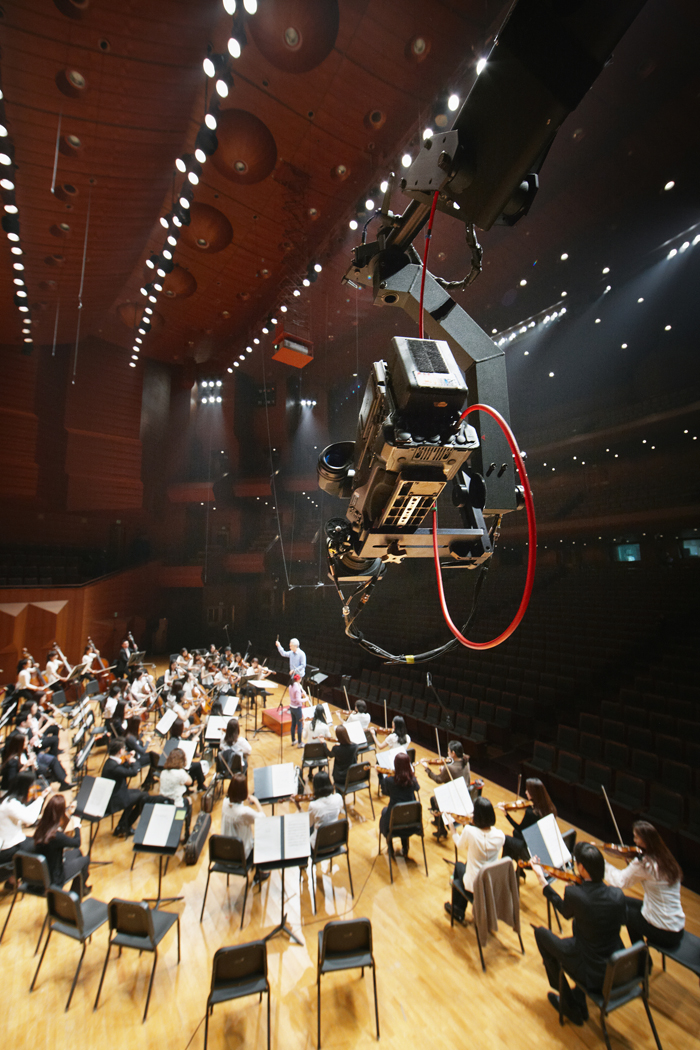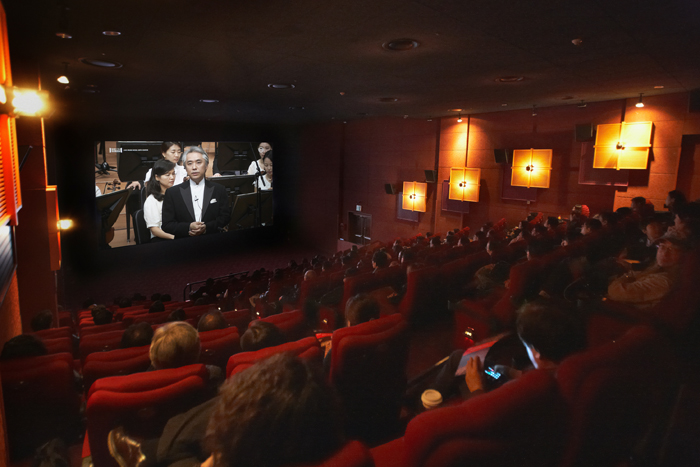 After a commentary by conductor Kim Dae-jin, the Seoul Arts Center Festival Orchestra (SFO) performed Reinecke's "Flute Concerto in D major Op. 283" and Mozart's "Symphony No. 41 in C major K. 551," his "Jupiter Symphony," during this last Saturday Concert of the year.
A total of eight cameras swept across every corner of the stage during the performance. The audience was impressed as it watched the live performance on a large screen. The close up images showing the expressions and hand gestures of the performers and the endless loud applause added to the sense of excitement. The theater broadcast also showed the audience mingling around the lobby as they waited for the concert, as well as interviews with Kim and other performers.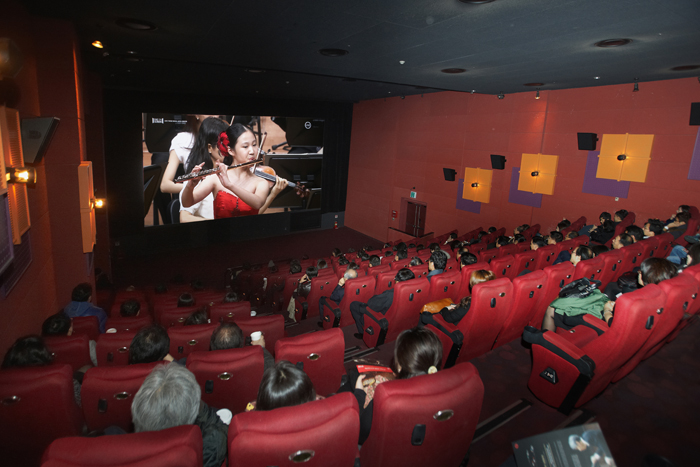 Spectators who came to see the performance were generally satisfied. "Although the performance was shown on a screen, I would like to see it again if there is another show nearby," said Won Heung-sun, 62, a resident of Yeoncheon who came to see the concert at the Yeoncheon Sureul Art Hall in Gyeonggi-do.
"I like to see performances. But due to a lack of time, I can only visit the Seoul Arts Center once a year," said Oh Ryeong, 69, another resident. "It was a different kind of fun to watch the performance on screen and I hope that I will be able to see it more often."
The "SAC on Screen" project will also include exhibitions. Several programs are in the pipeline, including the "Secret Museum" exhibition, the "Nutcracker" ballet and the "Into Thin Air" contemporary dance performance. They will all be recorded and produced this year and broadcast next year. In addition, the "SAC 11 a.m. Concert" will be televised live on screens across the country once a month from March to December 2014.
By Limb Jae-un
Korea.net Staff Writer
jun2@korea.kr
Featured Topics
http://www.korea.net/NewsFocus/Culture/view?articleId=115338
URL Copy
Department Global Communication and Contents Division, Contact Us