PSY returns with next album
Mar 08, 2013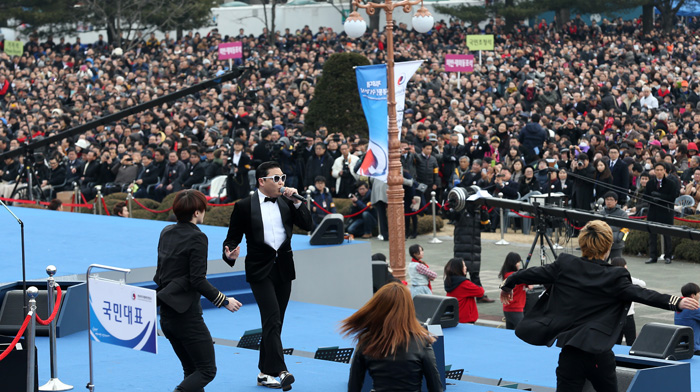 Global sensation PSY is just about to release his newest album, a four-song collection of remixes of his viral sensation "Gangnam Style."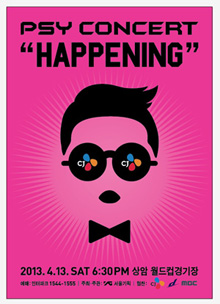 On March 8, PSY announced his plans for the release of his new single through a short one-minute video on his YouTube channel.
"On April 14, a new single [will be released] worldwide all at the same time and I am gonna do a concert in Korea, Seoul World Cup Stadium," said PSY in his video in Korean first and in English afterwards. "You can see it live on Youtube. Just for you." Once finished speaking, the global star performed a comic dance to the "Gangnam Style" remix.
The remix consists of four songs, featuring world-class DJs Diplo and Afrojack, and 2Chainz and Tyga, two true artists of the hip-hop scene.
This year, PSY will hold his first solo concert, which he suggested will be broadcast live on YouTube for fans across the globe. He explained on Twitter how enthusiastic his fans were with last year's university festivals and his City Hall performance.
At the moment, PSY is in Australia to attend Future Music Festival, the largest music event of the nation.
By Jeon Han
hanjeon@korea.kr
Featured Topics
http://www.korea.net/NewsFocus/Culture/view?articleId=799
URL Copy
Department Global Communication and Contents Division, Contact Us