Airport trains make travel to Korea more convenient
Nov 29, 2010
Starting from the end of next month, travelers can get to Incheon International Airport from Seoul Station in 43 minutes by airport train, saving money in the process.

Korail's Airport Railroad (AREX) construction team is busy preparing for the opening of the new line.

Most of the construction work is already complete, and the line will open on December 29. Tickets will cost 5,300 won for regular service to Incheon Airport, and 13,300 won for express trains. Getting to the airport should now take less than an hour.

AREX will also cost travelers less than other ways of getting to the airport. Limousine buses to the airport can cost up to 16,000 won and taxis substantially more, and with traffic the journey can still take more than an hour.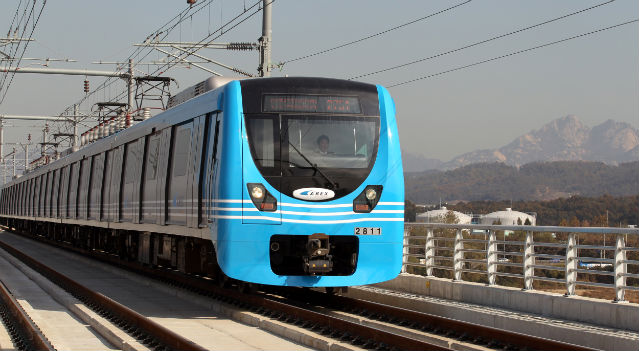 Korail's Airport Railroad (AREX) will service from Seoul Station on Dec. 29, 2010. (Photo: Yonhap News)
Passengers will be able to check in for their flights at Seoul Station once AREX starts its airport terminal service. This will make traveling much more convenient, since people won't have to repeatedly stow and retrieve their luggage or carry it with them. So far, the service has been available only at Banpo and Samseong-dong in the Gangnam area for direct bus services.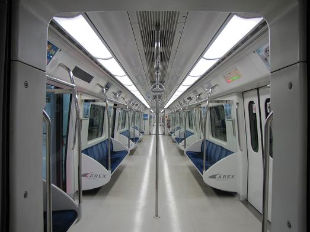 Although travelers will still have to undergo a security screening at the airport, the new service will simplify departure procedures. (Left: AREX train interior)
By taking people between the airport and the very heart of Seoul, AREX is expected to make travel more convenient both for Seoul residents and visitors. The train takes 20 minutes from Seoul Station to Gimpo Airport.
This should reduce the amount of time required for travel to Jeju Island and other locations in Korea, along with some overseas locations like Haneda Airport in Tokyo.
After stopping at Gimpo, the train reaches speeds of up to 110 kilometers per hour, arriving at Incheon a mere 43 minutes after departing from Seoul Station. Express trains make no stops between Gimpo and Incheon Airports, while the standard train makes brief stops at Gyeyang and Unseo Stations, along with Incheon Airport's Cargo Terminal.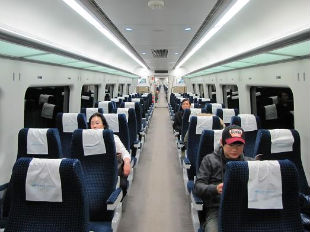 People can purchase tickets at the train station, from vending machines or using T-money cards. (Right: AREX express train interior)

The new trains will also benefit residents of the Gyeyang and Seogu districts, who will see their travel time to Seoul reduced from two hours to 30 minutes. Trains will run every six minutes, twice as many as are currently in operation on the line to Incheon.

By 2013, Korail will operate KTX trains on the AREX lines, allowing passengers to board KTX trains directly to Busan, Daegu, Gwangju or Mokpo, bypassing Seoul Station. The travel time for AREX trains will also be reduced to 30 minutes by increasing the speed to 180 kilometers per hour.

More information about AREX is available on its homepage (Korean, English, Chinese and Japanese)

By Yoon Sojung
Korea.net Staff Writer

Department Global Communication and Contents Division, Contact Us