Korean films for best foreign language film
Aug 22, 2011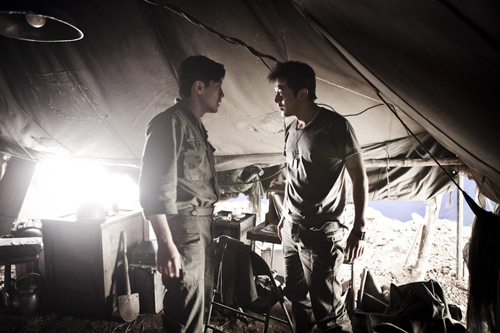 The film "Gojijeon" (Photo: Naver Movie)
The Korean Film Council (KFC) announced on August 4 that it had finished receiving Korean movies candidates to represent Korea in submissions to 84th Academy Awards in the category of Best Foreign Language Film.
Member countries in the World Film Federation are each allowed to submit one film. Nine of the submitted films will be selected as the final nominees. Korea has formerly submitted the films "Oasis," "Spring, Summer, Fall, Winter . . . and Spring," "Tae Guk Gi: The Brotherhood of War," and "Welcome to Dongmakgol" but has yet to make the final list.
An official from the KFC announced that this year, films including "Sunny," "Gojijeon," "Pungsangae," and "Hwanghae" were included for consideration. "Hwanghae" is considered the favorite in light of its invitation to compete in the 'Un Certain Regard' category at the 64th Cannes Film Festival.
The KFC will screen the submitted films and announce the results in early September at
www.kofic.or.kr
.
The 84th Academy Awards Ceremony will be held on February 26, 2012, at the Kodak Theatre in Los Angeles, California.
By Jessica Seoyoung Choi
Korea.net Staff Writer
Featured Topics
http://www.korea.net/NewsFocus/Culture/view?articleId=88337
URL Copy
Department Global Communication and Contents Division, Contact Us