Korean contemporary artists take center stage overseas
Jan 11, 2012
2012 is packed with a mix of overseas exhibits featuring Korean artists currently active on the international art scene. Lee Bul, Haegue Yang, and Minouk Lim are joined by other emerging and established Korean artists to take part in a series of exhibitions held at some of the most renowned art institutions in America, Europe, and Asia.

Opening on February 4 is a large-scale solo exhibition of Lee Bul -- widely recognized as one of the leading Korean artists of her generation, -- at the Mori Art Museum found on the 53rd floor of the Mori Tower in the famous Roppongi Hills complex in Tokyo.

The first solo retrospective celebrating a Korean artist to be held at the Mori Art Museum, "Lee Bul: From Me, Belongs to You Only" offers an unprecedented opportunity to the Japanese art scene get a glimpse of the artist working in her own vocabulary and philosophical connotations in creating works that demonstrate mastery of various materials and techniques.

Until May 27, visitors are invited to explore and digest a series of intellectually provocative and formally lubricious artwork and metaphorical manifestations by Lee Bul.

Becoming internationally known in 1997 for her work "decomposing fish adorned with sequins" commissioned by the Museum of Modern Art in New York, the artist has continuously encompassed a diverse set of themes in her creations amid controversy. Lee's first major retrospective exhibition in almost two decades will cover different periods of her career. The showcase will feature an extensive oeuvre ranging from her early video performances and cyborg soft sculptures to her signature intricate site-specific Sternbau installations and her newest works.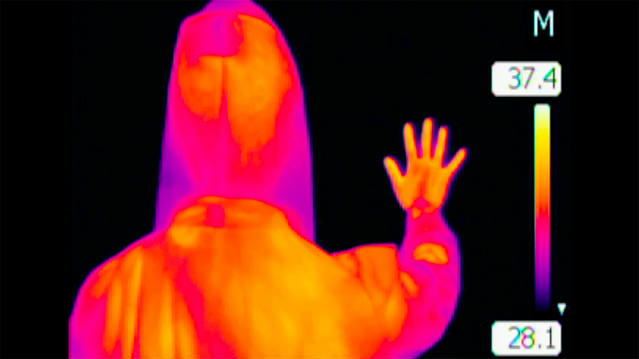 Another Korean artist on the edge of international art trends within a distinctly Korean context is

Minouk Lim

, who mainly uses video as a medium.

After participating in "

Your Bright Future: 12 Artists from Korea (2009)

", the first major exhibition with a focus on Korean contemporary art, Seoul-based Lim has steadily extended her spectrum in the U.S. art scene.

Following "

Perspectives: Minouk Lim

," which is currently underway until March 18 at Sackler Gallery at the Smithsonian in Washington, D.C., Lim has been invited to a solo exhibition at one of the five most-visited modern/contemporary art museums in the United States. From May 31 to September 2, the artist will present a substantial body of her work at the Walker Art Center, a multidisciplinary venue in the city of Minneapolis that fosters creative expression by artists practicing in all artistic mediums along with the active engagement of audiences.

Grounded in political activism, Lim, who captures the arteries of the quotidian urban life, merges its poetic nuances into her socially engaging (and criticizing) documentary, against the backdrop of globalization. For her first in-depth U.S. show the artist's representative "New Town Ghost (2005)," "S.O.S—Adoptive Dissensus (2009)," and "The Weight of Hands (2010)" Will be on view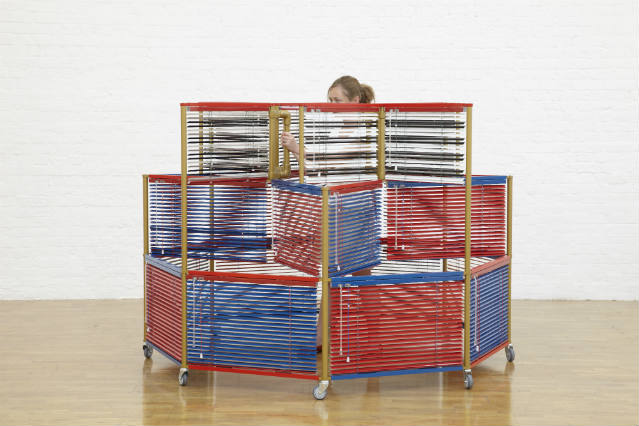 Haegue Yang (Yang Haegue), who represented Korea at the Venice Biennale in 2009, has ceaselessly been the subject of exhibition portfolios at a number of acclaimed art institutions -- including
New York's New Museum
,
Kunsthaus Bregenz
in Austria, and
Modern Art Oxford
.
This year, she continues to mesmerize an international audience throughout the world, beginning with a show in Stockholm. From January 13 to April 22, Yang takes part in a group exhibition entitled "Abstract Possible: The Stockholm Synergies" at
Tensta Konsthall
. Marking the first show after its re-opening on January 12, "Abstract Possible" explores and examines three prominent tendencies in contemporary art: formal abstraction, economic abstraction, and strategies of "withdrawal," to achieve artistic self-determination.
Following the exhibition in Sweden, artwork by Yang will be also on view at the two international group exhibitions held at
Forum Stadtpark
in Graz, Austria from April 13 to May 12 and
Museum of Contemporary Art Cleveland
from October 12 to January 27, 2013.
By Hwang Dana
Korea.net Staff Writer
Department Global Communication and Contents Division, Contact Us