More temples to welcome foreign visitors year-round
Jan 17, 2012
This year, two historic temples located in Jeollabuk-do (North Jeolla Province) will open its doors all year round to welcome foreigners wishing to participate in a Buddhist templestay program.
Geumsan-sa Temple in Gimje and Seonun-sa Temple in Gochang alongside 15 other temples signed an agreement on January 10 with the Jogye Order's Cultural Corps of Korean Buddhism, at the International Seon Center, a Korean Buddhist temple of the Jogye Order, joining the ranks of temples already welcoming foreign visitors. In a bid to bring the unique cultural experience to a wider foreign audience, the Ministry of Culture, Sports and Tourism is expanding its support for the designated temples through the Cultural Corps of Korean Buddhism.
Designed to spread a better understanding of Korean Buddhism, templestay programs offer visitors an overnight experience of an ascetic life in a traditional Korean Buddhist temple. Participants of any religion are invited to cleanse their minds through meditation and a focused journey of searching for one's "true self," as well as tranquility in a peaceful environment surrounded with natural beauty.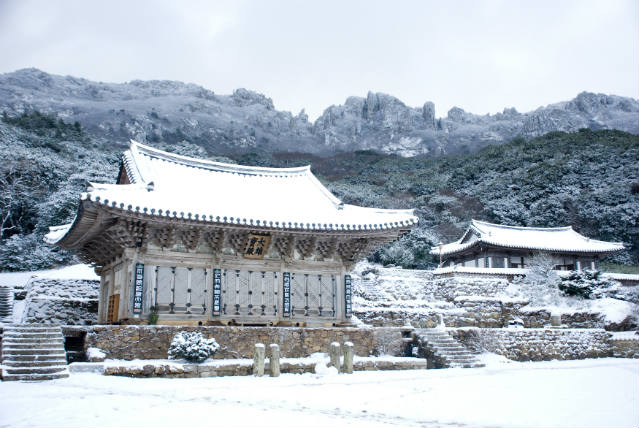 The culturally rich program allows anyone to get a taste of the 1700-year-old heritage, through Yebul (a ceremonial service involving devotional chanting) and the Buddhist tea ceremony of Dado, as well as communal Buddhist meals and the monastic way of eating ecologically. Hands-on craft programs allowing visitors to build their own traditional crafts like lotus lanterns or Buddhist rosaries are also available at a number of temples.
In
Geumsan-sa
-- a treasure trove situated just a half-hour bus ride from the city of Jeonju -- you may take part in a variety of programs including 108 prostrations, Chamseon or Zen Meditation, the Perfection of Wisdom also known as Prajnaparamita, and wild tea ceremony, as well as conversation with Buddhist monks.
Seonun-sa Temple
, which sits at the foot of the beautiful Dosolsan Mountain, features programs designed to discover the neighborhood through sunset treks and refreshing morning walks with the Buddhist monks to Dosol-Am along with a bell-tolling experience.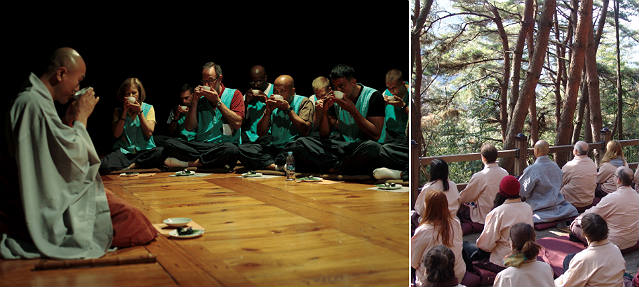 Among other temples running the templestay program tailored for foreign visitors all year round include
Jogye-sa
-- the chief temple of the Jogye Order of Korean Buddhism -- and
Bongeun-sa
located near Coex in the downtown of the capital, along with Hwagye-sa and Myogak-sa. The
Lotus Lantern International Meditation
in Ganghwa and Golgulsa, Korea's only cave temple located on the outskirts of the ancient Silla Dynasty capital of Gyeongju, also offers year-round templestay program for foreign contemplators.
For more information, please visit the
official website
(English) or another
website for temple stay
(English, Japanese, Chinese, French, German, and Spanish).
By Hwang Dana
Korea.net Staff Writer
Department Global Communication and Contents Division, Contact Us