Korean comics welcomed in European market
Feb 21, 2012
This time next year, comic book fans and webcomic readers across Europe will have the opportunity to expand their hobby to include the unique creations of Korea's premier comic illustrators and artists.
A team of representatives from Korea's comics industry attended the 39th Angoulême International Comics Festival (Festival international de Bande Dessinée) in France from January 26 to 29 to introduce recent works and promote Korean comics to European publishers.
For the attendees from Korea, the highlight of the festival was the announcement that Korean comics will be featured in a special exhibit at next year's event. In commemoration of the 40th anniversary of the Angoulême International Comics Festival, the special exhibit will present the history of Korean comic books with over 100 works, including older comic books and more recent graphic novels and webtoons.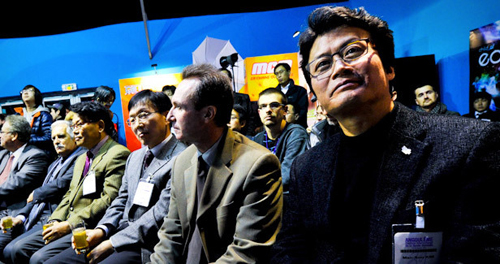 The announcement came on January 29, at the Korean Culture Night that was held as part of this year's festival. The representatives, 30 in total, including officials from the Korean Culture Ministry as well as the mayor of Bucheon and the Director of the Korea Manhwa Contents Agency, had been in talks with festival organizers throughout the event.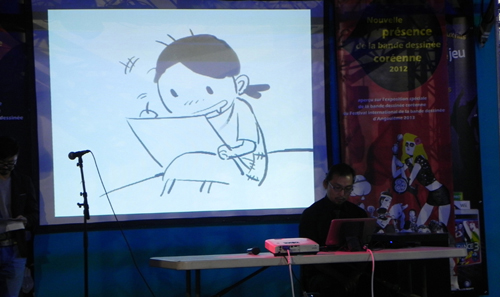 This year's festival displayed about 40 works by renowned Korean comic artists, including Kang Full, Joo Ho-min, and Yun Tae-ho, whose Moss was the basis for the 2010 hit film of the same name. Amid ongoing discussions with local companies on exporting Korean comics, several artists secured individual publishing deals as well.
The Angoulême International Comics Festival is Europe's largest comics festival and has taken place every January since 1974. Today, the festival plays a key role in introducing works by new writers and artists and promoting international comic sales.
By Kwon Jungyun
Korea.net Staff Writer
Department Global Communication and Contents Division, Contact Us