Latin America embraces Korean culture
Mar 14, 2012
Over the past years, Korean pop culture has made significant inroads in Latin America despite the geographical distance. With this, Korea's culture ministry will oversee a series of cultural events in 2012, to celebrate the 50th anniversary of diplomatic ties with several Latin American nations.
Starting with the opening of the first Korean Cultural Center in Mexico in March, Korean culture will extend its reach across the region participating as guest country in Costa Rica's International Arts Festival (FIA), followed by a series of bilateral exchange events slated for this September in Argentina and Chile.
Korean Cultural Center opens in Mexico City
The Korean Cultural Center in Mexico opened its doors on March 13. Along with the first South American branch built in Argentina in 2006, the Korean Cultural Center located in Polanco in the heart of Mexico City is expected to become a new base of the spread of Hallyu in the region.
Previously on March 10, a pre-opening event was held in commemoration of the 50th anniversary of diplomatic relations with Mexico, featuring an array of celebratory performances ranging from traditional percussion ensemble Samullori and fusion gugak to breakdancing and Taekwondo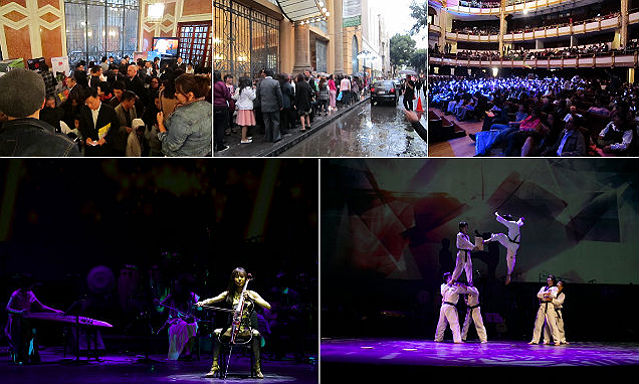 The opening ceremony on March 13 unveiled another exciting evening packed with Korean traditions and modern arts under the presence of Korea's Minister of Culture, Sports and Tourism Choe Kwang-shik and President Consuelo Sáizar of Mexico's National Council for Culture and Arts (Conaculta).

The three-story center will offer information services to anyone interested in learning more about Korea. Equipped with various facilities from exhibition halls to a multi-purpose auditorium, the center will run a wide range of classes and cultural events, including Korean language and culture courses, film screenings, and exhibitions.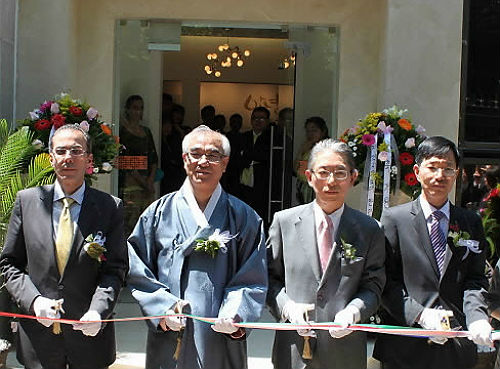 Mexico City is known to boast a K-pop fan base of over 3 million. With the newly opened center in full gear, the Korean government aims to consolidate bilateral exchanges between cultural organizations and artists of both countries, with the aid of fan support.

With the opening of the Mexican branch, the network of Korean Cultural Centers now reaches 23 cities across the globe. The culture ministry plans to open more branches in India, Belgium, Thailand, Brazil, and Egypt by the end of this year.

Korea invited to Costa Rica's International Arts Festival as guest of honor

A diverse spread of Korean culture and traditions will be on view in Costa Rica, as the Republic of Korea will be the guest of honor at the International Arts Festival (FIA), scheduled to be held from March 15 to 25, in Costa Rican capital San Jose.

With an enriching mix of old and new, the festival will bring seven teams including Namsadang+Ajak which reinterprets Korea's distinctive traditional genre of Namsadangnori and the fusion gugak band Haegeum Plus led by Kang Eun-il -- alongside contemporary dance and popera performers to the National Theater.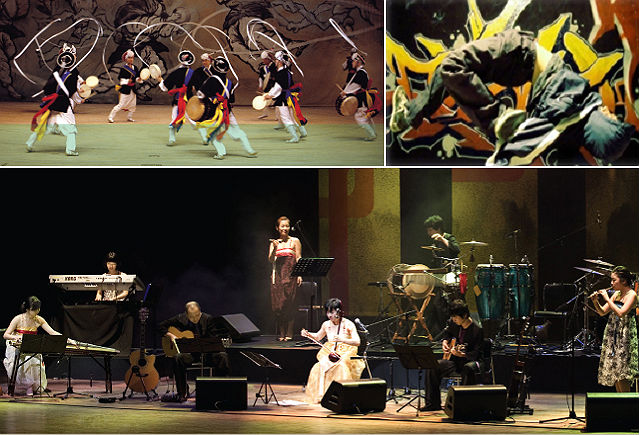 Throughout the festival, the Korean pavilion situated in Sabana Metropolitan Park adjacent to the National Theater will host a special showcase of Korean arts and culture representing Korean costume, food, crafts, and alphabet among others, accompanied with food tastings and hands-on activities. Select Korean films with subtitles will be screened in Variedades Theater in downtown San Jose. Visitors to the National Gallery may get a glimpse of Korean contemporary art as well.

The International Arts Festival is the largest cultural festival in the country, which draws nearly one quarter of the national population on a biannual basis. Previously, China (2008) and Spain (2010) were invited as guests of honor.

Culture Minister Choe Kwang-shik will attend the opening ceremony on March 15 where he is set to introduce Korean culture and proclaim friendship between the two nations. Ahead of the opening ceremony, Minister Choe met with his counterpart, Costa Rica's Culture Minister Manuel Obregon to discuss the future of bilateral exchanges and ways to bolster cultural interactions and mutual understanding.

Culture Minister Choe shows high expectations for the spread of Hallyu in Latin America

Earlier on March 11 and 12, Minister Choe visited the Korean Cultural Center in Buenos Aires and had a meeting with Argentinean K-pop fans, during which he expressed his gratitude for their enthusiasm about Korean pop culture. Minister Choe called upon their continued support for the upcoming K-pop contest, with anticipation that Argentina will serve as the epicenter of the diffusion of Hallyu in the region. The first K-pop contest held in October 2010 in Argentina drew a considerable K-pop fan base from across the continent, with participants hailing from ten different Latin American countries.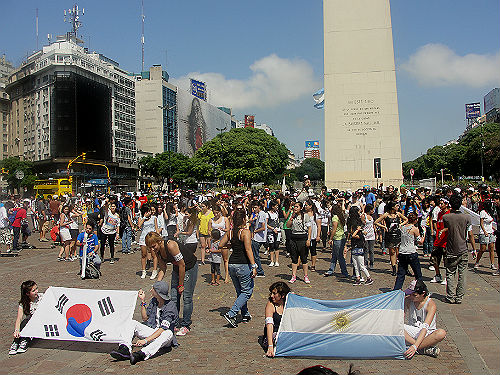 During his stay in Buenos Aires, the minister also met with his Argentinean counterpart, Secretary of Culture Jorge Coscia to discuss ways to expand the scope of bilateral cultural exchanges marking the 50th anniversary of diplomatic relations. A number of cultural events will take place in September this year, featuring an extensive array of performances by Korean artists including renowned soprano Jo Sumi, alongside exhibits of Korean folk paintings and Korean film screenings.

The culture minister will fly to New York on March 16 after wrapping up his Costa Rican visit, for an inspection of the city's Korean Cultural Center and to inspect the site of the prospective Korea Center. Before heading back to Seoul on March 17, Minister Choe is set to hold a talk with United Nations Secretary-General Ban Ki-moon and meet local artists.

By Hwang Dana
Korea.net Staff Writer

Department Global Communication and Contents Division, Contact Us