Korean culture goes to Washington
Apr 16, 2012
This month, Washington, D.C., will play host to a series of events that will bring Korean film and literature to new audiences.

At the 26th Washington, DC International Film Festival, which runs from April 12 to 22, the Korean films
Romance Joe
and
War of the Arrows
will be featured among the 80 films being screened. The showings, sponsored by the Korean Cultural Center of the Embassy of the Republic of Korea, will include English subtitles and Q&A sessions with prizes for participants.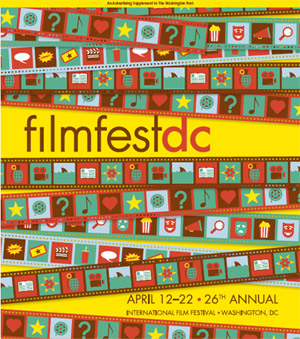 Meanwhile, on April 20, the Smithsonian's Freer Gallery of Art will welcome Na Hong-jin, director of blockbuster films
The Chaser
and
Yellow Sea
, for "Kimchi, Drinks, and a Movie." Director Na and guests will be treated to a reception of makgeolli and jeon, followed by a screening of The Chaser and a post-screening Q&A session.
The event will be held as an extension of the Korean Film Festival DC 2012: The Art of the Moving Image from Korea, which will run until June 13. Co-presented with AFI Silver Theatre with the support of the Korea Foundation, the Korean Film Festival DC 2012 includes screenings of twelve Korean films as well as exhibits of contemporary Korean video art by artists like Jeon Joonho.
On April 13, the Korean Cultural Center gave visitors a look at Korean literature with a book reading and signing event with author Shin Kyung-sook. Shin, who recently became the first Korean and first woman writer to receive the Man Asian Literary Prize for her novel
Please Look After Mom
, attended to celebrate the paperback release of her book.
More information on Korean cultural events in Washington, D.C., can be found at
the official website of the Korean Cultural Center
.
By Kwon Jungyun
Korea.net Staff Writer
Department Global Communication and Contents Division, Contact Us