[Contribution] Hallyu brings color to the nation of Tango
Jan 30, 2012
Not only me but most Argentines were not familiar with Korea, since the Asian nation does not stand out, being hidden behind China and Japan. I first got to know about Korea because of the taekwondo boom in Argentina and then, just a few years ago, I had access to news on K-Pop and Korean movies filmed by Director Kim Ki-Deok through the Internet. Still, there were not many opportunities to learn about Korean culture except for information about samul nori, or K-pop events, and the reason might be the geographic distance between Argentina and Korea. However, the Korean culture festival held at Avenida Cinema on October 14 last year was a fresh shock to me.
The festival showed traditional as well as modern aspects of Korea from Taekwondo and samullori to break dancing and fan dancing. It was hard for me to calm down for the two-hour festival experiencing Korean culture, most of which I had known from books or the Internet, right in front of my eyes. The dynamic and passionate stage manner and the mysteriously enthusiastic energy exceeded human language. I was very satisfied by the top- level Korean performances.
I was especially impressed when Argentina's traditional song was played with Korean traditional instruments and was mesmerized by the mysterious sound of Korean instruments that I never heard before. When listening to "Libertango" played on bandonion, an instrument required for both Korean traditional music and Argentine tango, I thought the two countries' cultures can be mixed to make perfect harmony.

The highlight of the festival was the taekwondo performance by K-Tigers and a breakdance by MB Crew. The reputation of Korean b-boys was well-acknowledged but seeing them performing on stage was totally different from just imagining it. The fantastic harmony created by the fluid acrobatics of the b-boys and the powerful motions of the K-Tigers looked and sounded like something out of a movie. The performers' charisma and enthusiastic energy were so great that the audience kept cheering and applauding.
Argentines loved the typical sound and rhythm of samul nori created by percussion instruments. As a regular attendee, I was familiar with samul nori since it is staple part of Korean cultural events.

Through the performance this time, I discovered new aspects of Korean culture and came to have more interest. I do have a little personal hope that Korean cultural performances are held more often in Argentina to let people know about the true charm of Korea.
The performance was not a tame event simply introducing the country but it spread the festive spirit to the whole audience. The two hours just flew by.
These days, Argentina is full of expectations about K-pop that had aroused the Hallyu craze and captivated the whole world. The second K-pop competition in Latin America organized by the Overseas Korean Center wrapped up successfully, proving the popularity of K-pop.
K-pop stars have had few chances to perform in Latin America although some singers showed up on stage in Europe, Asia, and the U.S. It prompts many Hallyu fans to yearn for Korean shows in Latin America.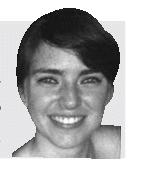 I believe that Korea, even though it is located on the other side of the world, can get popular around the globe when the fans have easier access to Korean culture.
My friend and I thank the Ministry of Culture, Sports and Tourism that allowed a great chance for us to build up unforgettable memories.
Gracias a todos en Corea. (Thanks all Koreans).
By Natalia Lujan, head of Argentina K-Pop Fighting Article from Naeil Newspaper,
"Korea seen from outside – Argentina" published on January 17
Translated by Lee Seung-ah
Korea.net Staff Writer
Department Global Communication and Contents Division, Contact Us