Culture centers open along the rivers
May 18, 2012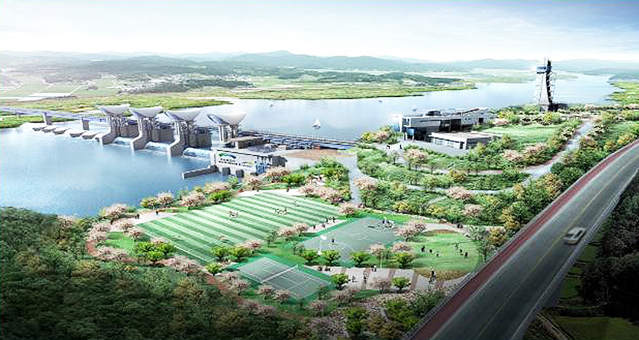 Culture centers around the four restored rivers have opened their doors in each region. The cultural spaces serve as educational and recreational complexes where people can have a chance to learn about the Four Major Rivers Restoration Project and enjoy themselves around the body of the water.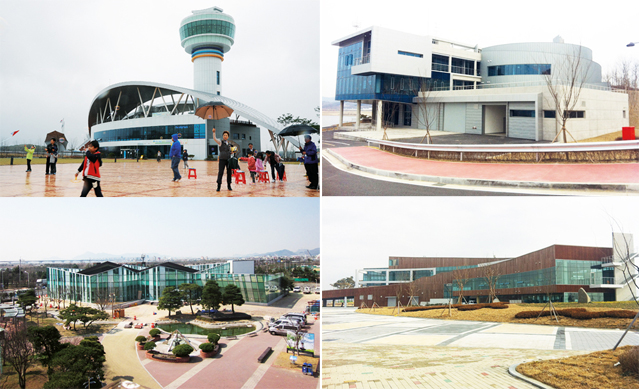 Starting with the opening ceremony of the Hangang Culture Center located in Yeoju, Gyeonggi-do (Gyeonggi Province) on April 29, the other four centers also followed suit. Geumgang Center at the Baekje Weir, Yeongsangang Center at the Seungcheon Weir, and Nakdonggang Center at Eulsukdo were unveiled on May 5, 12, and 20 respectively. The chief center will be established at the Gangjeong Goryeong Weir in Nakdonggang by this September.
The culture centers promote three main concepts: involvement, sharing, and entertainment. A variety of educational programs will provide a chance for people to engage in cultural and leisure activities. Visitors can also increase their understanding of the Four Major Rivers Project by sharing history and traditions.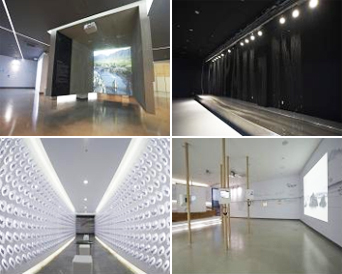 The cultural area consists of several different zones. To grasp an idea of the purpose of the river restoration project and how the rivers have been transformed, visitors are recommended to go to the Promotion Zone to watch a video created by Cha Eun-taek, a renowned expert in producing music videos and commercials. The videos will deliver the importance of the project by introducing the transformation of the rivers. Visitors can put up their own messages on the Display Zone and see river-themed art pieces in the Culture Zone.
Some world-famous masterpieces focused on water are on display to delight visitors. Hangang Center features Bit Fall, created by German artist Julius Popp who is famous for his unique technology of displaying images via drops of falling water. Geumgang Center exhibits Gate into Water designed by Japanese artist Tokujin Yoshioka whose work utilizes transparent materials.
There are also common spaces where seminars, lessons, and conventions can take place. Educational and authentic programs such as science education for kids, advice for those wishing to turn to farming, and winery classes will be included on the list.
The open space outside the building will be used as a campsite or a space for physical education for kids. The sports facilities in the space are designed to encourage the public to engage in leisure activities.
*Article from
Weekly Gonggam
Featured Topics
http://www.korea.net/NewsFocus/Policies/view?articleId=100461
URL Copy
Department Global Communication and Contents Division, Contact Us