Korea to become medical hub of the world
May 23, 2012
In 2011, over 120,000 patients visited Korea from overseas to receive medical treatments. Compared to 2009, when 60,000 foreign patients visited Korea, the number has increased by 49.5%. Among them, the number of Japanese patients, which was around 10,000 in 2010, has doubled in 2011.

The Ministry of Health and Welfare recently released statistics collected regarding foreign patients in Korean hospitals. Among 2,091 medical centers in Korea, 1,383 centers submitted their data to the ministry.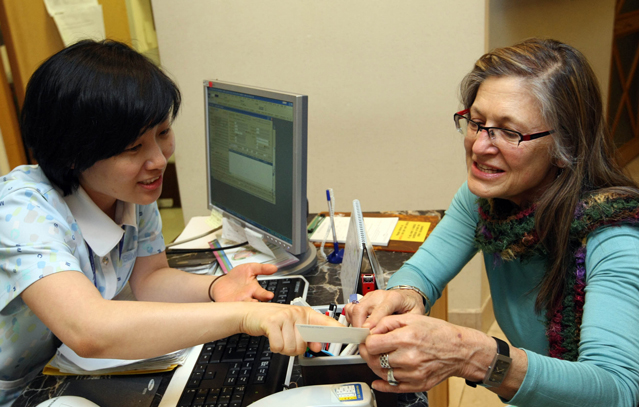 One of the differences of the results from 2011 compared to the results from 2010 was the frequency of foreign patients to specific departments. In 2011, 15.3% of those foreign patients received treatments from the department of internal medicine, which became the most popular department thanks to successful treatments and high patient satisfaction. The departments of dermatology and plastic surgery were ranked second followed by the department of family medicine.

"Since the government chose a project to attract foreign patients as its new driving force for growth, the increase rate of foreign patients to Korea has been 42.5% a year," an official from the ministry said. "'We'll invite more overseas patients as well as medical experts to continually improve the business."

Foreign patients especially have expressed their satisfaction towards Korean medical services and facilities where information technology is grafted on. Korean medical teams and their treatments using such cutting-edge medical technology including remote medical examination systems have also been praised by international medical academic societies. In addition, rational expenses of hospitals in Korea and various tourist attractions around the hospitals have also been factors in the satisfaction rate.

According to the data from the ministry, 95,810 (78.3%) out of the foreign patients visiting Korea last year were outpatients, 14,542 (11.9%) visited for checkups, and 11,945 (9.8%) were inpatients. Twenty-seven percent of them were from the U.S., 22.1% were from Japan, and 9.5% of them were from Russia followed by 3.2% from Mongolia.

The income earned by treating foreign patients has also greatly increased. Reported income from foreign patient treatment was 180.9 billion KRW, an increase of 75.3% from the previous year. The average treatment expenses for one foreign patient was 1,490,000 won while the average medical spending per Korean national was 1,010,000 won last year.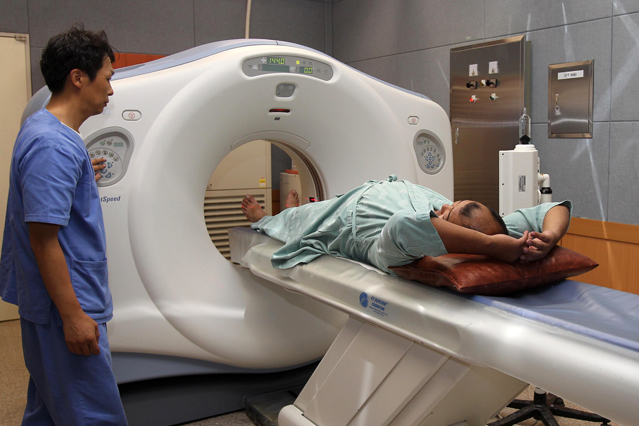 Furthermore, the number of overseas medical teams that visit Korea to benchmark Korean medical skills has also increased. Recently, medical teams from five states in Russia visited the city of Busan to attend seminars for medical tourism in Korea. They also visited a smart hospital in the city, which is a hybrid of a medical center and hotel, to observe medical treatments and learn Korean medical techniques.

The Ministry of Health and Welfare announced last month that it will carry forward a fostering project for leading medical technology with each local government in order to prepare new bases for attracting foreign patients to Korea.

The project supports marketing expenses and costs to build infrastructure for attracting foreign patients. Continued from last year's project, this year a total of six local governments including Jeollanam-do (South Jeolla Province), Incheon, Daejeon, Gangseo District in Seoul, Jeju Island, and Daegu have been selected.

"We are going to support local governments to build a specialized and strategic market to attract foreign patients," an official from the ministry said. "By combining the specialized medical technology and tourism resources in each area, the strengths of each city will be even maximized."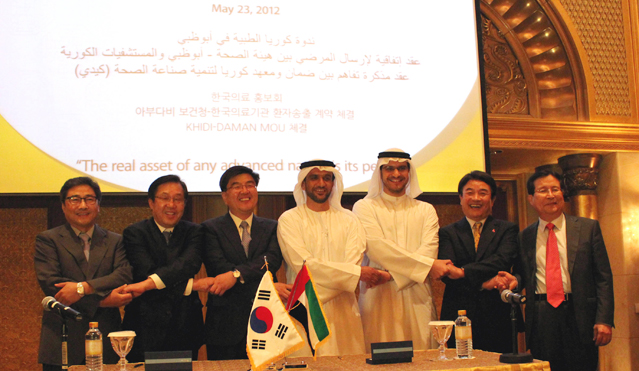 The Korea Tourism Organization (KTO) has set out to activate medical tourism in Korea. Sponsored by the Ministry of Culture, Sports and Tourism, the KTO runs a fostering course for coordinators of oriental medical tourism in order to offer foreign patients better services.

The course includes such subjects as understanding the tourism industry, understanding the duties of medical tourism coordinators, and entrance procedures to Korea along with visa matters. The course also educates participants on the treatment process for foreign patients and marketing strategies for Oriental medical tourism.

"The satisfaction of the upper classes in the Middle East with the Korean medical service is much higher than the satisfaction they had with European medical centers," said Minister Rim Che-min of Health and Welfare. "The medical industry will become a cash cow of Korea."

The minister recently visited the 65th World Health Assembly (WHA) held in Geneva, Switzerland, where he held summit talks with ministers of health from Vietnam, Cambodia, Laos, and Mongolia. "We are planning to form a consultation group with directors from the bureau of health of each country to support the countries in the development of their medical services," he said.

By Jessica Seoyoung Choi
Korea.net Staff Writer

Featured Topics
http://www.korea.net/NewsFocus/Policies/view?articleId=100507
URL Copy
Department Global Communication and Contents Division, Contact Us