Green Climate Fund comes with huge responsibility
Oct 30, 2012
Korea has become the home country to a new UN climate fund to help developing nations finance their efforts against global warming, and now there is a role for Korea to play.
Korea is to host the secretariat of the
Green Climate Fund
(GCF) after a sweet victory in a final vote of the fund's 24-member board meeting in Incheon on Friday, October 19. The local government and the media celebrated the feat of winning the right to host a full-fledged global environmental agency for the first time not only in Korea but also in Asia, but the nation is also faced with a huge responsibility at the same time.
"The amount of duty lying ahead of Korea is too big for the country to be carried away by triumph," said Chief Secretary Kim Sang-hyup of
Cheong Wa Dae
in a column. "The GCF members agreed to mobilize up to USD 100 billion annually by 2020 but the agreement lacks details. Acting as a bridge between developed and developing nations will not be as easy as it sounds."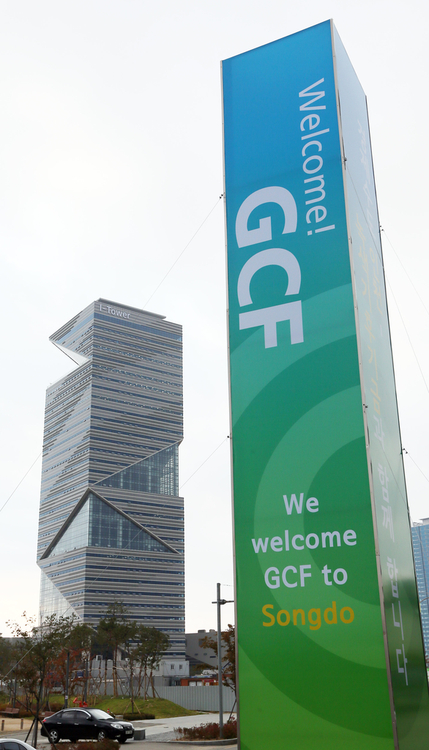 Foreign organizations have also called for Korea to take the role seriously. Oxfam International, a confederation of 17 organizations working together to find lasting solutions to poverty and injustice, congratulated Korea on becoming host country and urged swift action to implement measures promised by the GCF members. "Korea must work to get all developed countries to make immediate pledges to the Green Climate Fund at Doha," Oxfam climate change program manager David Waskow was quoted as saying by Reuters. "The millions of poor people who need help coping with extreme weather events and destroyed harvests cannot afford for another UN Climate Conference later this year to close with the question of funding for adaptation still unresolved."
The environmental NGO German Watch told
Frankfurter Rundschau
, a German newspaper, that Korea should assist in developing the fund to become independent and transparent as it had pledged when campaigning to host the fund. The newspaper said it is natural for Korea to host the fund considering that this can dispel developing countries' concerns that climate change issues could become a new form of environmental colonialism.
The GCF with 190 member countries and 500 employees is expected to be the biggest international organization based in Asia.
"The fact that there are few major international organizations in Asia that accounts for half the world's population has moved representatives of the developing nations," said Chief Secretary Kim after the voting.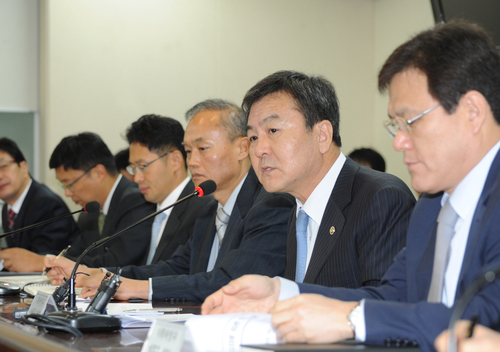 In fact, Korea became a member of the
Organisation for Cooperation and Development
(OECD) in 1996, but under definitions laid down by the 1992 UN climate convention, it is still considered a developing nation. In fact, Korea has been favored by the GCF members to host the fund as a bridge between rich and poor nations.
The Korean government held a cabinet meeting on October 26 to discuss follow-up measures including modifying the legal system, improving residential conditions for foreign GCF employees, and raising and implementing funds.
By Limb Jae-un
Korea.net Staff Writer
Featured Topics
http://www.korea.net/NewsFocus/Policies/view?articleId=103415
URL Copy
Department Global Communication and Contents Division, Contact Us