President-elect Park meets ambassadors from EU, India, Middle East
Jan 15, 2013
President-elect Park Geun-hye received a visit by EU Ambassador to Korea Tomasz Kozlowski at her office in Seoul on January 15.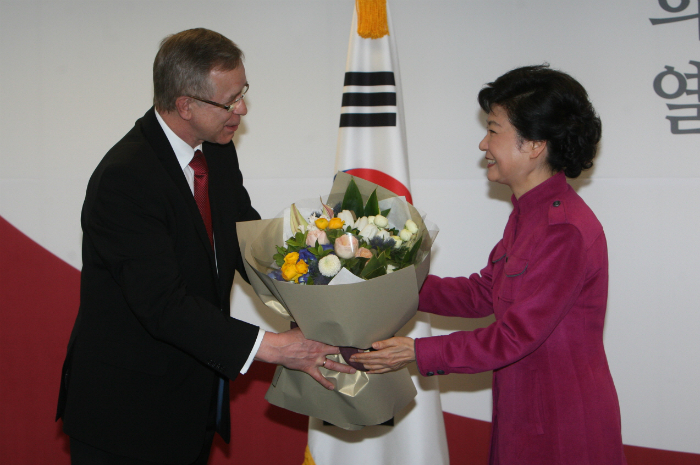 President-elect Park and the EU envoy evaluated the Korea-EU ties and agreed that Korea and the EU have been strengthening their strategic partnership through the Korea-EU Framework Agreement and the Korea-EU FTA.
Park spoke of her hope at the meeting that "Korea and the EU can raise public understanding of each other among their peoples by hosting various events to mark the 50-year diplomatic relationship this year."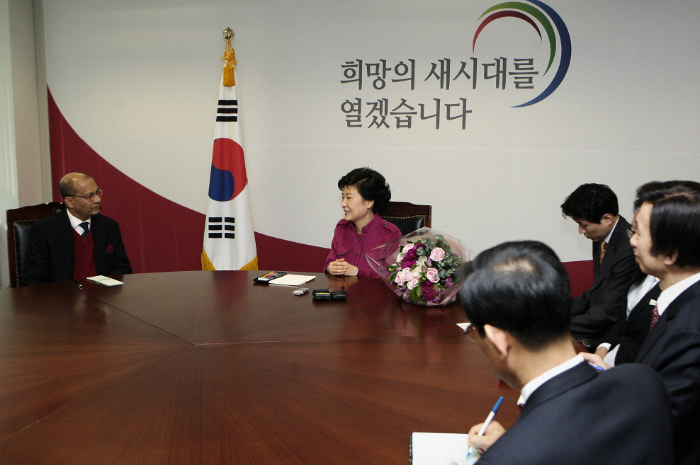 President-elect Park also received a visit by Indian Ambassador to Korea Vishnu Prakash on the same day.
Park emphasized the progress in the Korea-India trade cooperation by saying that Korea and India have been showing close cooperation in economy and trade after signing the India-Korea bilateral Comprehensive Economic Partnership Agreement in January 2010.
She also urged the two countries to closely cooperate in the international community as well as bilaterally, mentioning that this year marks the 40th anniversary of the diplomatic relationship between Korea and India.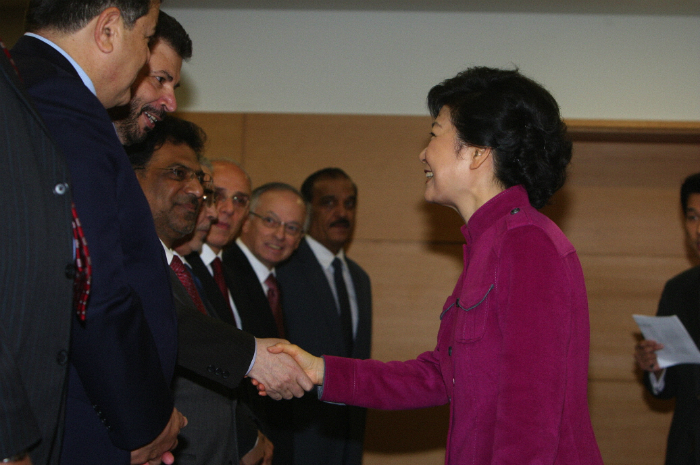 President-elect Park received 13 ambassadors from Middle Eastern countries later that day.
"The relations between Korea and the Middle East have made progress in various economic sectors like energy, resources, and construction," said Park at the meeting.
The president-elect mentioned Korea's election to the UN Security Council as a non-permanent member for a two-year term starting this year. "Korea will actively participate in the efforts of the Middle East to pursue peace and prosperity in the region," she said.
Park spoke of her hope that "the cooperation among Korea and the Middle East can be expanded to a wider range of sectors, including economy, politics, education, and culture."
By Yoon Sojung
arete@korea.kr
Featured Topics
http://www.korea.net/NewsFocus/Policies/view?articleId=105732
URL Copy
Department Global Communication and Contents Division, Contact Us