President Park pledges to solve public welfare issues
Feb 26, 2013
President Park Geun-hye expressed her firm will to improve the livelihood of people by tackling public welfare issues. The newly inaugurated president attended a special event held in Gwanghwamun, central Seoul, where she picked and read messages from the "Tree of Hope" on February 25.
This "Lucky Bag of Hope" event was initially planned by the presidential transition committee in line with the presidential inauguration. Prior to the inauguration, the committee received more than 300 requests and wishes from people through its homepage.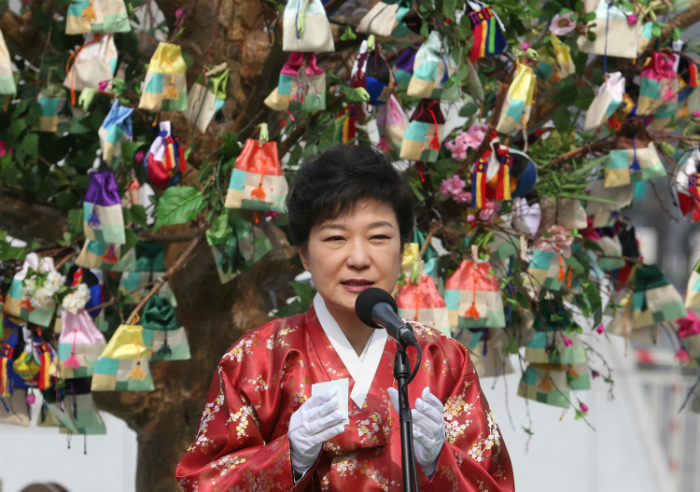 Earlier in the day, President Park held a car parade from Yeouido where the inauguration ceremony was held to Gwanghwamun Square. Citizens enthusiastically welcomed her with cheers when the president appeared along with nine representatives at a special stage set up in front of the statue of King Sejong the Great at the square. President Park opened the large-sized Lucky Bag of Hope where the Tree of Hope stood inside.
Park picked three bags out of a total of 365 lucky bags which were hanging on the tree. These bags contained messages from the people who wrote their hopes or made requests to the new leader.
The messages President Park picked and read were from ordinary citizens who asked the new leader to build more public childcare centers, end unfair treatment for non-regular workers, and improve administrative systems for people with disabilities.
In regard to the childcare center request from a father of two daughters, President Park said, "I am determined to do so." About the appeal to stop unfair treatment of non-regular workers from a postman, Park said, "I will pay more attention to the issue in order to solve the treatment of non-regular workers during my term." Regarding the issue of system improvement for the disabled, the president urged public servants and government organizations to provide upgraded administrative service for individual citizens.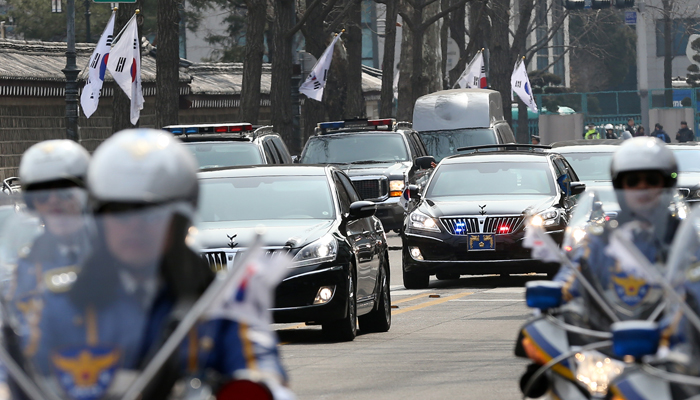 After attending the event at Gwanghwamun Square, President Park headed to
Cheong Wa Dae
while residents near the presidential residence greeted her with cheers. She signed the motion for the appointment of Chung Hong-won, a veteran prosecutor, as the new prime minister. Park attended a banquet for high-ranking officials from around the world held at Yeongbingwan, the state guest house of Cheong Wa Dae, as the last duty on her schedule as the new leader.
By Yoon Sojung
arete@korea.kr
Featured Topics
http://www.korea.net/NewsFocus/Policies/view?articleId=105931
URL Copy
Department Global Communication and Contents Division, Contact Us