A flurry of diplomacy on president's second day in office
Feb 28, 2013
President Park Geun-hye
started her second day in office with a series of meetings with foreign delegations.
Earlier in the day on February 26, President Park first met with Canada's Governor-General David Lloyd Johnston. During the meeting, Park mentioned the upcoming visit to Korea by Canada's Prime Minister Stephen Harper to mark the 60th anniversary of the ceasefire of the Korean War.
"The year of 2013 means a lot to both Korea and Canada, because this year also marks the 50th anniversary of diplomatic relations between the two countries, as well as the 60th anniversary of the cease-fire of the Korean War," said Park. "We also launched the Year of Canada here in Korea and the Year of Korea in Canada in 2013."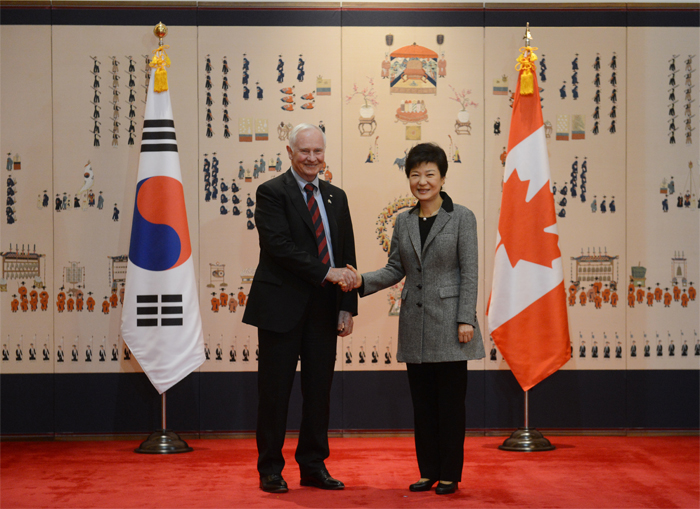 In the next meeting, Park held talks with U.S. National Security Adviser Thomas Donilon, who visited Korea with other high-level foreign congratulatory delegations. They agreed on enhanced cooperation between the two countries and discussed the upcoming Korea-U.S summit.
"I extend my appreciation to President Barack Obama for sending the delegation for the inauguration, and for the congratulatory statement by the White House just upon my election," said Park.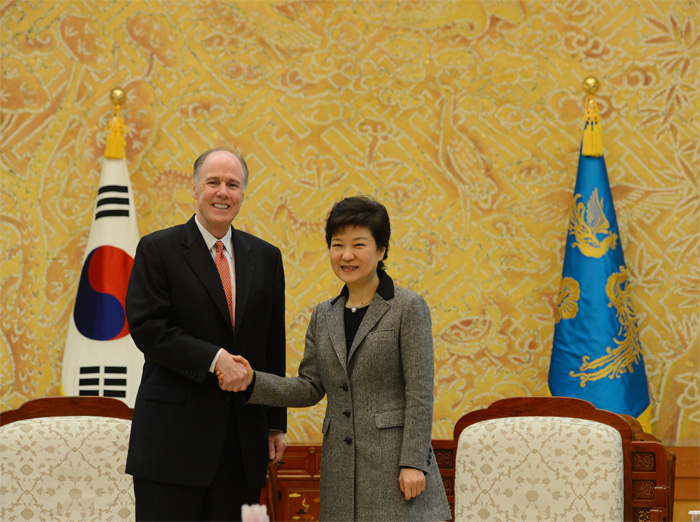 President Park had a group meeting with representatives from Denmark, France, Britain, and Germany, where she spoke of her hope for "strengthened cooperation and future-oriented relations between countries."
President Park also met Indonesian Vice President Boediono, Peruvian Vice President Marisol Espinoza, and UN Deputy Secretary General Jan Eliasson in turn.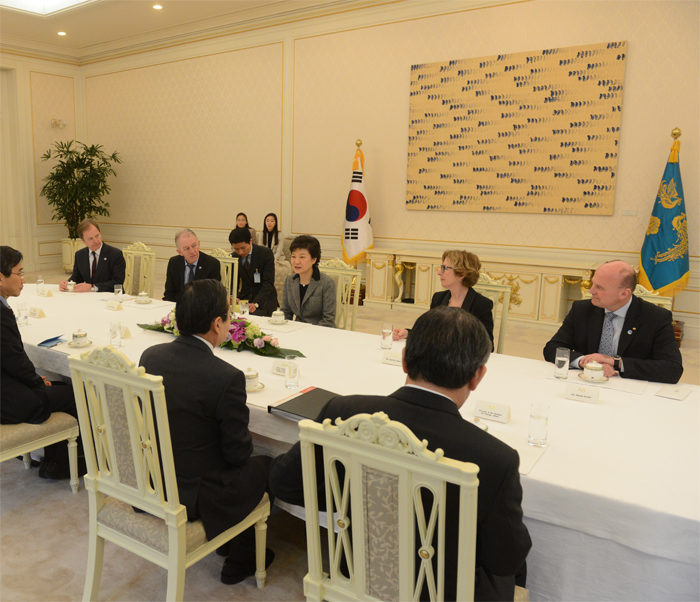 "Thanks to support from the international community, Korea has grown into what it is today," Park told UN Deputy Secretary General Eliasson. "In that process, the U.N has played a crucial role in the transition of Korea into one of the power houses in the world. So now is the time for Korea to return the favor," she added.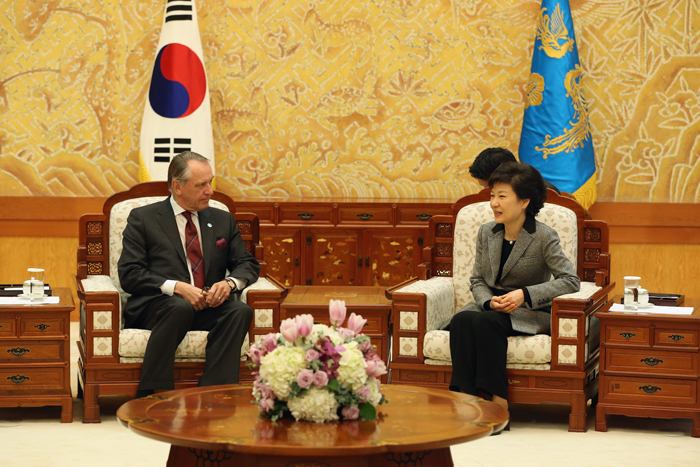 Later in the day, President Park met with former Japanese Prime Minister Yasuo Fukuda and Secretary General Fukushiro Nukaga of the Alliance of Korean-Japanese Lawmakers, where she emphasized "the role of diplomacy among lawmakers in promoting friendly relations between Korea and Japan."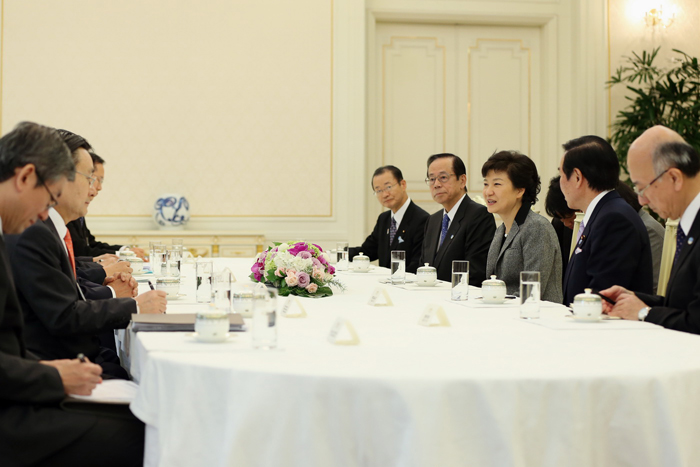 She also had a group meeting with foreign delegations from Afghanistan, Turkmenistan, Gabon, Uzbekistan, and Kazakhstan.
After the talks with Vietnamese Vice President Nguyen Thi Doan, President Park received Governor-General of Australia Quentin Bryce. Park spoke of her hope for smooth progress in signing the Korea-Australia Free Trade Agreement (FTA).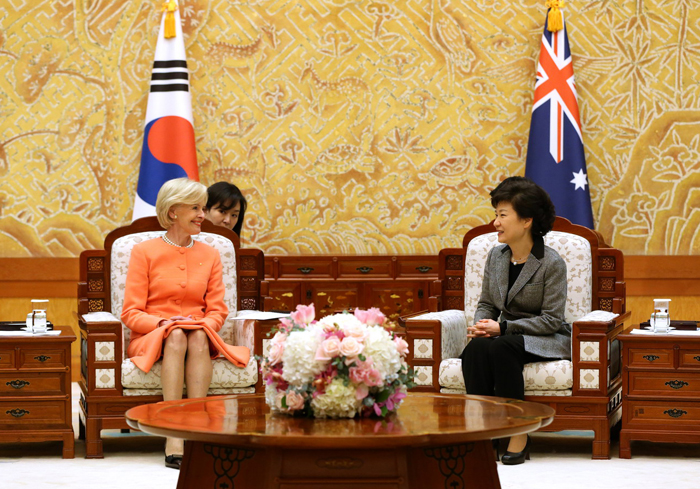 By Sohn Ji-ae
jiae5853@korea.kr
Featured Topics
http://www.korea.net/NewsFocus/Policies/view?articleId=105958
URL Copy
Department Global Communication and Contents Division, Contact Us