Science basis for strong economy, job creation
Mar 14, 2013
Technology, knowledge, and creative ideas are developed and spread to be utilized in every corner of society, and this is an idealistic quality of a technological powerhouse. Scientific research and technological development are the backbone for achieving prosperity. The key to economic renaissance is a creative economy, of which the center lies in science, technology, and the IT industry.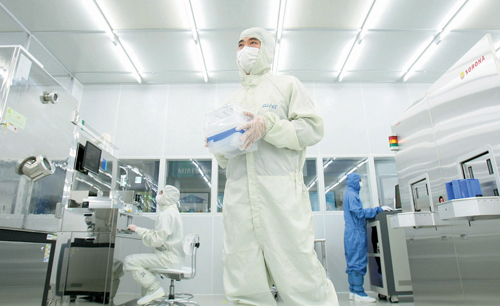 Economic policy has always lied at the center. All previous presidents put the economy first in their policies, but President Park Geun-hye is the first to specially point out that the future of the country lies in science, technology, and IT.
President Park spoke of the Ministry of Future Planning and Science in her inauguration speech. This is seen as a request for the ministry to carry out the policies, since this is an important turning point for the Korean economy.
A creative economy is based on creativity, knowledge, and R&D. This is different from a traditional development model in which economic progress is driven mainly by labor and capital input. The concept is to increase the productivity of different industries through ideas and R&D and maximize the convergence between different industries. President Park believes that this will create new markets and jobs.
President Park picked "science and technological development through creativity and innovation" as a specific strategy to create "a creative economy based on job creation," which is one of the main national policy goals.
What is most noticeable in the policy goals is fostering talent. The government intends to create a cultural space and social atmosphere in which creative imaginations breathe life into science and technology experts who will lead the age of convergence.
Expansion of basic science research budget to 40 percent of the entire budget

The government plans to support convergence education programs at universities designated as science and technology schools. It also plans to strengthen its assistance for science high schools and high schools for gifted children.
The government also intends to drastically increase the budget for national R&D, especially in the basic sciences. Under the plan, the portion of R&D investment in the basic sciences will rise to 40 percent of the entire R&D budget by 2017. Currently in Korea, R&D is geared more toward applied sciences, unlike developed countries such as the United States and Germany.
More support will go to small and midsize enterprises with insufficient resources for R&D. State-run research centers and large companies will be involved to help them commercialize their research. Tax incentives and relaxation of technology-related regulations are also planned to encourage R&D in the private sector. The international science business belt will be developed into a new growth foothold by linking the basic science and high-tech industries.
The way support is distributed to R&D will also be transformed. So far, support has been given by different departments at different steps of research, making it difficult to create synergy.
To solve this problem, the way the support is given will be integrated and a new system will be established to collectively provide assistance at the different steps of R&D from basic science to commercialization of new technologies.
Article from Gonggam Korea
Translated by Limb Jae-un
Featured Topics
http://www.korea.net/NewsFocus/Policies/view?articleId=106321
URL Copy
Department Global Communication and Contents Division, Contact Us