Cultural policies intended for enrichment and happiness
Apr 02, 2013
The happiness of the Korean people is a new priority of the Korean government. Following President Park Geun-hye's inaugural speech in which she mentioned the new goal, the Ministry of Culture, Sports and Tourism has announced a number of new cultural initiatives dedicated to fostering cultural enrichment and spreading lasting happiness.
At a March 28 briefing with the president, Culture Minister Yoo Jin-ryong introduced initiatives for expanding the number of overseas King Sejong Institute and Korean Cultural Service centers to support Korean language and cultural education abroad, increasing Korea's Official Development Assistance for culture-related activities, hiring arts instructors for kindergartens and primary and secondary schools, and assigning tens of billions of won to create funds supporting culture-related industries.
To further fuel the spread of the Korean wave, the government intends to double the number of overseas Korean Cultural Service centers from 24 to 48 by 2017. This year, new centers will be opened in Thailand, Brazil, Belgium, and Egypt.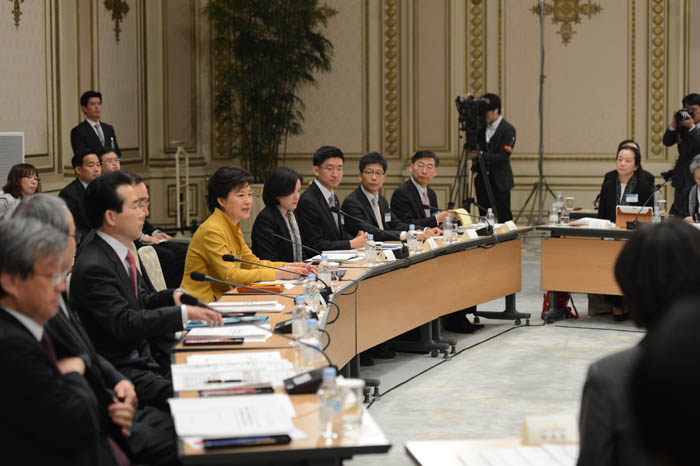 In order to support the cultural enrichment of all citizens throughout their lives, arts instructors will be sent to over 1,300 daycare centers and kindergartens beginning in 2014 and primary and secondary schools beginning in 2017. To support sporting activities in schools, sports instructors will also be dispatched to schools.
"Culture and arts education is very important in fostering students' dreams and talents and improving their emotional development," said President Park in the briefing. "To provide various sports programs to fit students' needs, they need to find ways to utilize sports centers and clubs in the community rather than thinking that it has to be done all within school boundaries."
Plans to encourage sports and cultural activities among the public include providing assistance to industrial complexes and small and medium-sized enterprises to help workers get involved in sports and cultural activities, and increasing the number of public sports centers in a plan to raise the percentage of public sports participation from 34.9 percent to 60 percent by 2017.
A "cultural pass" will be introduced to give discounts to college students and young adults when entering cultural or sports establishments such as museums and stadiums.
The ministry also laid out policies for supporting artists and performers. It will discuss with the Ministry of Defense an idea to create special artist soldier units so that young male artists such as ballerinos do not fall behind while serving in the army and can continue their careers after finishing their military duty.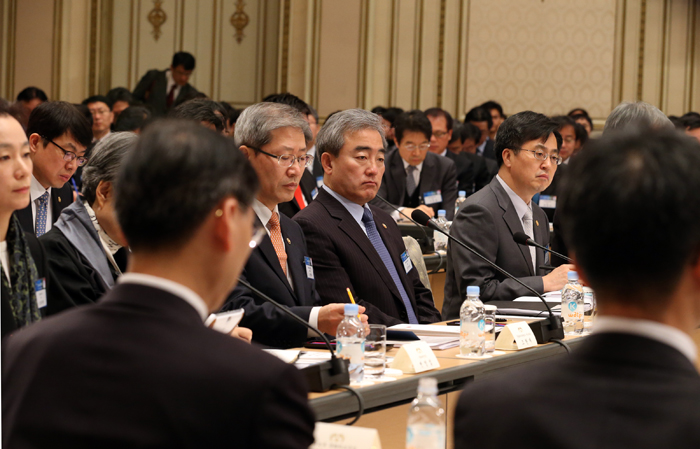 The ministry will find and support talented indie bands and musicians, create funds for indie films, and increase the number of arthouse movie theaters. It will also expand employment insurance services for artists.
The ministry is considering building a cultural complex including performance and exhibition halls, which can match Seoul Arts Center in Yongsan in central Seoul, where a military information facility previously stood.
Funds of up to KRW 700 billion will be set up to support the creation of five main cultural genres: animation, games, music, film, and musicals.
The government is also considering introducing substitute holidays if national holidays overlap with weekends.
The ministry said it would create 210,000 new jobs by 2017 with these policies.
By Limb Jae-un
jun2@korea.kr
Featured Topics
http://www.korea.net/NewsFocus/Policies/view?articleId=106765
URL Copy
Department Global Communication and Contents Division, Contact Us