CT development will realize creative economy: forum
Apr 17, 2013
A Korean director of a leading American visual effects company expressed the possibility for Korean firms to enter into the Hollywood movie industry, valuing Korean cultural technology (CT).
"I would like to help a Korean firm with capability enter into Hollywood," said Lee Seung-hun, senior creature technical director of Industrial Light & Magic (ILM) during a press conference.
"ILM can find experienced Korean outsourcing firms with the capability to work together in its film computer graphic (CG) works," said Lee at the press conference for the Culture Technology Forum (CT Forum) held in COEX in southern Seoul, on April 16.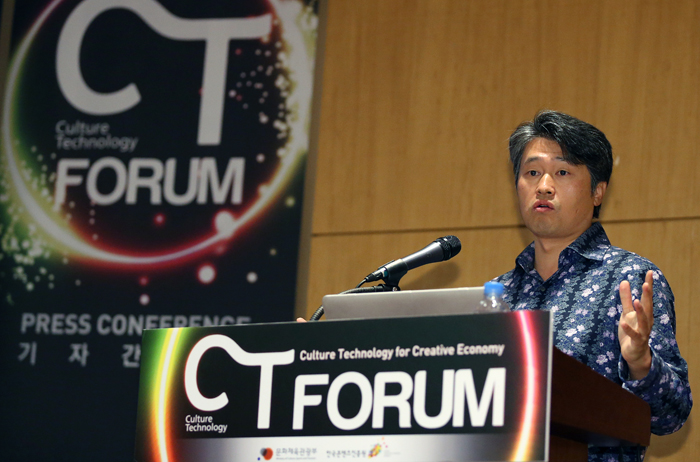 This forum was designed to propose roles and directions for the content industry and culture technology in Korea. The forum was hosted by the Ministry of Culture, Sports and Tourism and supervised by the Korea Creative Contents Agency (KOCCA).
ILM is one of the main motion picture visual effects companies, founded by award-winning filmmaker George Lucas. Having worked for ILM for more than ten years, Lee has been in charge of the special visual effects of many popular movies including "Pirates of Caribbean," "Avatar," "Iron Man," and "Harry Porter."
"Korea's CG technology has caught up about 70 percent to that of Hollywood by and large," said Lee when asked to compare the status of Korea's CT industry with that of the United States. "In some parts, it reached almost 100 percent of that of Hollywood. It may take time for Korea to get into Hollywood, as no Korean firm has entered the U.S. market so far. But it will be no problem because they have advanced technology."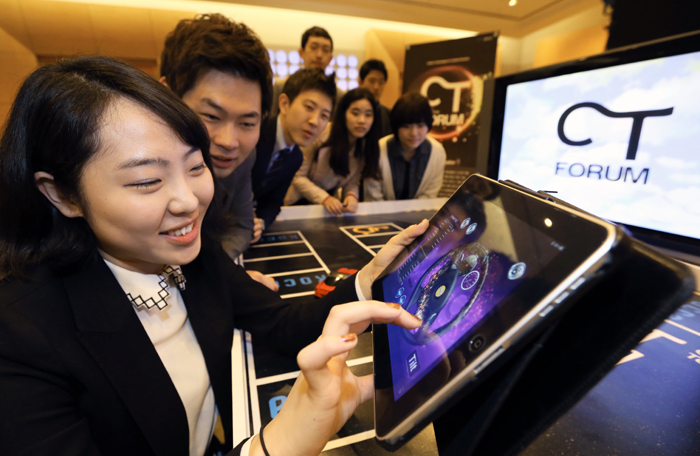 "A creative economy can be achieved through generating economic value by combining technology with human creativity and imagination," said KOCCA President Hong Sang-pyo in his opening speech at the forum. "The goals of the CT Forum lie in proposing the future direction of CT and helping CT create added value in business."
The speakers of the forum included Professor Hideaki Ogawa from Kunst University in Austria who is also the curator of ARS Electronica Futurelab, and Korean movie director Kim Yong-hwa.
"CT will play a role as a catalyst of leading individuals' participation to create something new, so we need to make efforts to develop CT so that everyone can be involved in," said Professor Ogawa in his keynote speech, in which he stressed the role of CT as a leader of participation, social contribution, and interaction. "Korea will successfully lead the new sustainable culture through developing CT which will act as a creative catalyst."
Korean film director Kim Yong-hwa introduced CG technology and the various visual effects used in his upcoming movie "Mr. Go" scheduled for a July release this year. Based on a cartoon by Heo Yeong-man, this movie is about a gorilla that plays baseball with humans. It has been produced under the technology development initiative of KOCCA.
This is the first part of the three-day forum which will be held on April 16, 17 and 25.
By Yoon Sojung
arete@korea.kr
Featured Topics
http://www.korea.net/NewsFocus/Policies/view?articleId=107164
URL Copy
Department Global Communication and Contents Division, Contact Us