President vows to open 'era of happiness for people'
Apr 19, 2013
President Park Geun-hye
paid her respects to the patriotic martyrs who sacrificed their lives for the April 19th Revolution.
The April 19th Revolution was a democratic movement in Korea led by students and labor groups which took place on April 19, 1960.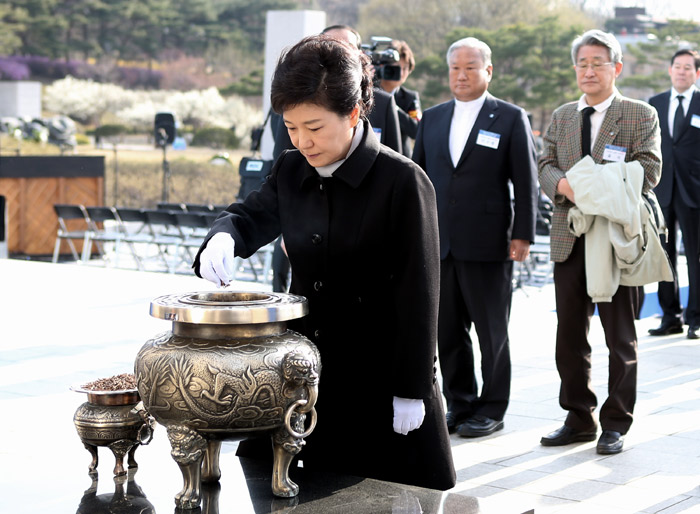 President Park visited the National Cemetery for the April 19th Revolution on the anniversary of the date where she laid a wreath, offered incense, and paid a silent tribute for the patriotic martyrs buried there.
"I will open an era of happiness of the people and peace on the Korean Peninsula," wrote President Park in a visitor's book during her visit to the crematory.
Attendees who were present at the meeting included
Minister of Patriots and Veterans Affairs
Park Sung-choon, Presidential Chief of Staff Huh Tae-yeol, and the bereaved family members of the victims of the April 19th Revolution.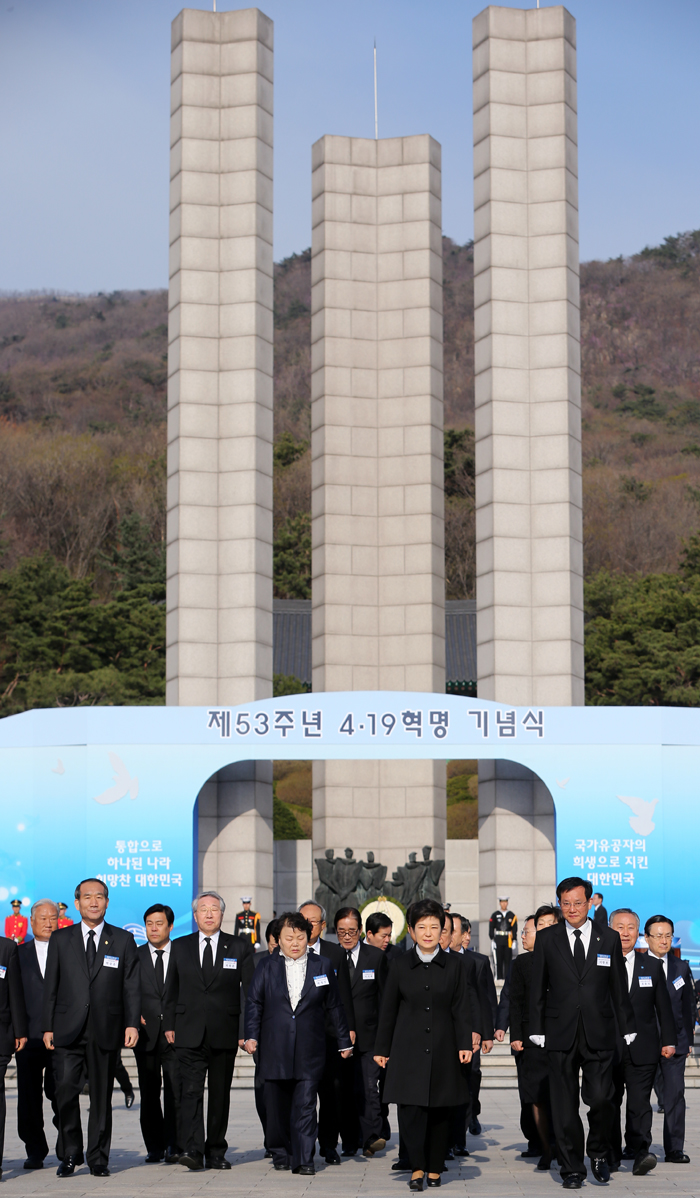 President Park had visited the cemetery last October while running for the presidential election. She said at that time that she "will strive to heal the pains of modern Korean history and head toward the future through national integration."
By Yoon Sojung
arete@korea.kr
Featured Topics
http://www.korea.net/NewsFocus/Policies/view?articleId=107287
URL Copy
Department Global Communication and Contents Division, Contact Us