Culture to lead creative economy
Apr 26, 2013
Culture was identified as the core driving force of a creative economy at a discussion on April 25.
Experts and researchers gathered to talk about action strategies for a creative economy at the panel discussion held by the Korea Association for Cultural Economics at the Korea Chamber of Commerce & Industry.
Professors from universities presented their views on the theme of the discussion, "Opening a creative economy with culture" (unofficial translation). These panels included Gu Mun-mo of Halla University, Lim Sang-oh of Sangji University, and Kim So-young from Sookmyung University.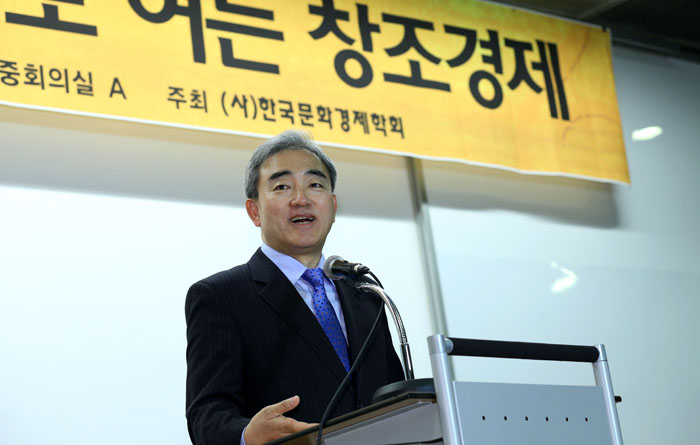 "Focusing on the importance and value of a creative economy, the government is making an all-out effort to realize a creative economy," said
Minister of Culture, Sports and Tourism Yoo Jinryong
at the discussion. "We will gather wisdom and efforts to generate value, and make more jobs and a new market by combining science technology and industry and mixing culture and industry."
The culture minister emphasized the importance of culture as the key to realizing a creative economy.
"This gathering will propose an important direction on how culture can lead to the realization of a creative economy by discussing ways to foster the creative industry, and establishing a city for creative talent and creative businesses," Yoo added.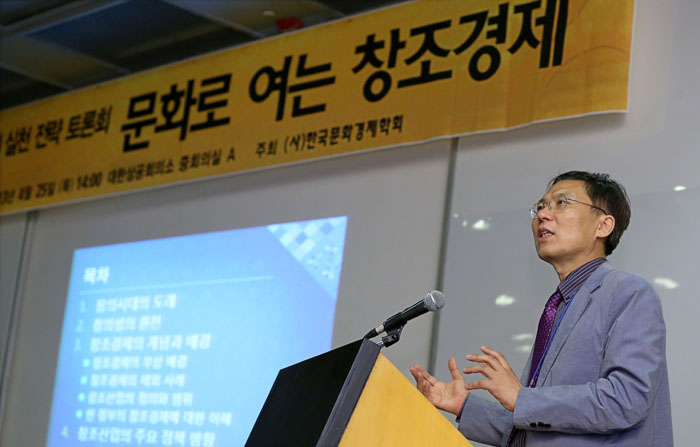 "A creative economy is based on imagination, an infinite source and precious intangible human asset," said Professor Gu in regard to the concept of a creative economy. "In order to move on from the existing productivity and efficiency-based economy to a creative economy, we need to set up new growth strategies to mix both cultural and economic value."
"Advanced economies have already recognized culture along with science technology as an important source of a creative economy," said Son Won-ik, chairman of the Korea Association for Cultural Economics. "Korea also needs to make an effort to set up a right direction and strategies for creating a creative economy with a balanced view."
By Jeon Han
hanjeon@korea.kr
Featured Topics
http://www.korea.net/NewsFocus/Policies/view?articleId=107476
URL Copy
Department Global Communication and Contents Division, Contact Us